Predictive analytic to understand online buyer's behavior
Retail and E-commerce are the industries that recognized the benefits of using predictive analytics, Big data implementation for real use cases. In today's competitive business environment understanding of your customer requirement and offering the right products at right time is the key of any successful business.
Due to high growth of the internet, online shopping is becoming the most interesting and popular activities for the consumers. Online shopping is providing a variety of products for consumers and is increasing the sales challenges for e-commerce players.
Different analytical techniques like A/B/multivariate testing, visitor engagement, Market bucket analysis, behavior targeting can lead towards high propensity of a prospect's willingness to buy. This blog provides insights on how the online data can support customized targeting, resulting in incremental increases in e-commerce revenues by advanced predictive modelling on visitors' behavior.
Apply Advanced Analytics in E-commerce
The ability to identify the rich customers in their buying decision making process is heavily influenced by the insights gained in the moment before the buying decision is made. Thus to build a predictive decision making solution towards a particular product or services would be very effective to increase ROI, conversion and customer satisfaction.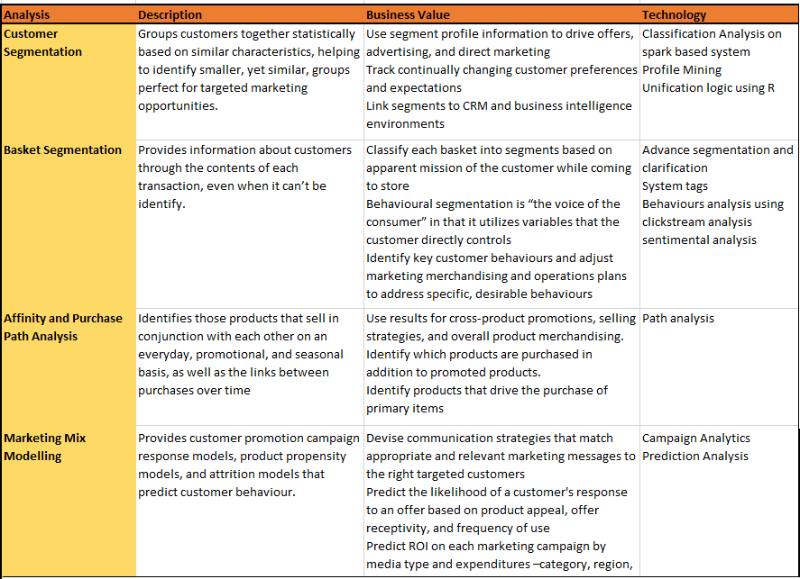 Predictive Analytics Solution Frameworks:
The process of click stream data is different than normal CRM data processing to build the predictive model. The data is usually semi-structured and collected from respective web server. Below Figure depicts the detailed step by step process to perform the online buyers' behavior analysis.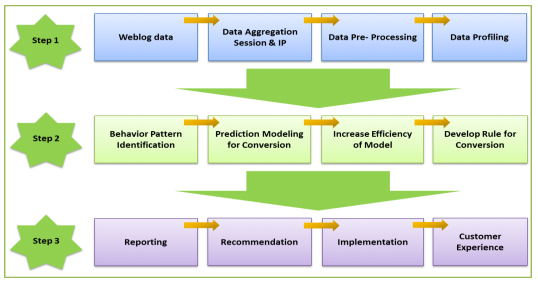 Advantage of Predictive Analytics
Online retailers are leading the pack in data collection – from point-of-sale and customer loyalty data to demographics – and they are amassing huge data stores. Unfortunately, collecting data is not enough. Savvy online retailers are looking to predictive analytics to unlock the power of their data. Access to the right data mining and predictive analytics solutions can make or break a retailer in today's volatile economic climate. Retailers will used predictive analytics are setting the bar in customer retention, inventory optimization and low-cost promotions which drive increases in profitability and market share.
Search
Everything you need to know about Digital Transformation
Subscribe
The best articles, news and events direct to your inbox