Achieving digital transformation is more than going through a transformation programme. It's about building capabilities to transform and respond  effectively to a world where business models are shifting towards subscription-based, outcome-driven Platform as a Service and Software as a Service models. It is about turning strategy into operational ability.
Effective digital transformation leaders therefore need to be able build achievable business cases, leverage strong coalitions and communicate effectively with all stakeholders as the journey evolves.
To achieve success,  Boards and CEOs need to look for someone who is part Chief Digital Officer, part HR leader, part PMO leader, part change leader, and part marketing leader. Someone with breadth of understanding across all of those roles along with the coaching, consulting, leadership, and facilitation skills necessary to engage with  effectively leverage the depth of the functional and operational leaders in the business. 
An important component is therefore having the credibility of having been there and done that operationally as well as the communication skills, political adroitness, and ability to work across functions to lead the enterprise-wide digital transformation journey. 
This is no easy brief to fill. The important thing is you know what you're looking for and the fact that it's hard makes it even more important to talk to a specialist. 
Why you should work with The Digital Transformation People 
Our expertise, authority and reputation in the digital transformation arena is second to none. We are specialists in digital transformation with a very different approach to the typical executive search firm or interim recruiter firms you may have used in the past. We have a deep knowledge of what's required to succeed in digital transformation and more importantly how to match exceptional candidates to the unique challenges our customers face for maximum impact. 
The Brief
We'll bring very real insights to you, your board and your CEO to craft the brief that's right for your organization. An understanding of where you are now, your strategic and organizational challenges, your culture as it is now and where you want to be. What does digital transformation mean to you and your team and who should lead it?  We know what good looks like and will work with you to guide you to the best person for the role. 
Knowledge and Network
We are truly embedded in the world of digital transformation. With an extensive network comprising experienced practitioners, thought leaders and top business schools we have the knowledge and network to identify and reach the talent you need. We have strong brand recognition and authority in the marketplace giving us visibility and access to talent others find hard to reach. 
Talent Pool
Our community and learning platform informs and nurtures future talent and gives us ongoing engagement with transformation leaders, specialist practitioners and other networks enabling us to spread the net wide to identify candidates with the competence and credibility you need. 
Expertise & Experience
You'll only work with principals capable of engaging with you and your board and importantly who are capable of engaging the talent you need. Your assignment will not be handed off to junior consultants with neither the experience nor the knowledge to deliver the quality of service you expect. 
Methodology
Our approach is consultative, with a quick, efficient and data driven approach where you'll be informed throughout with an emphasis  on quality not quantity. Additionally, you'll benefit from the Talent Match platform where pre-assessments will save you time and evidence based matching will ensure the best fit your organization.
Commercials
We typically work on a percentage of first year's remuneration capped in agreement with you and for your peace of mind we offer a one year guarantee though with a 96% success rate we don't expect you'll need to use it ! 
Ongoing Support
Your board, you, your CEO and the people leading and impacted by your digital transformation will have ongoing access to our Community and Learning Platform for Transformation Leaders. This is a knowledge rich environment with continual support through peer discussion, access to premium resources for continued learn, support and coaching interventions if required. 
We can also arrange for talks, insights and consultations with industry specialists to help educate and inform at key points of your digital transformation.
What Our Customers Say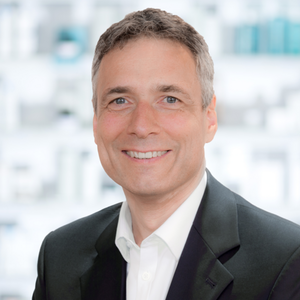 Carsten Tillner,  Director of Business Transformation McKesson Europe 
"We have engaged  The Digital Transformation People several times for Interim, trusted Advisor and Executive roles. They were quick in understanding our business and our specific challenges. With this insight and their excellent international network they were able to find us high-quality candidates whose contributions have been pivotal to the success of our transformation initiatives. Their advice throughout has been of the highest quality and integrity and I would not hesitate to use them again."
Christian Nelson, Chief Strategy Officer at TruRating 
"The Digital Transformation People displayed they have a great network of professionals that they maintain strong  relationships with, throughout their career. We had a senior data role placed with them and they ran a comprehensive campaign and screening process for us and quickly produced a high standard of select candidates.  So not a stream of CVs – just the top candidates they had been through a full process with. Overall we found the process to be slick, flexible and efficient and led to a successful result for us."
Tim Jones, Global Head of Management Consulting, KPMG
"What stands out is their ability to quickly understand what I'm looking for and find very high quality resources very quickly."
Richard Nunn, CMO
Just to say it was a real pleasure and honour to talk to someone so attentive yesterday, a rare talent".
Please complete the form below to get in touch to learn more