More news, views and how to's for digital transformation success. Starting with a focus on talent with an interview with thought leader Matt Alder – it's clear that with everything we've learned about digital transformation so far, that people and the talent they express, remain the true source of competitive advantage even in the age of digitisation.
If you enjoy News In Digital …
Please share with your network and colleagues and encourage them to subscribe too. Your support is much appreciated.
---
A GOOD LISTEN
The matter of talent in a world of Digital Transformation: An interview with Matt Alder
By Rob Llewellyn and The Digital Transformation People
Please welcome 'Mr Digital Transformation' himself from the world of talent acquisition speaking to the inimitable Rob Llewellyn in episode 9 of 'Leading Digital Transformation. In it, Matt Alder shares his insights on the fascinating topic of recruiting innovation and the new talent acquisition strategies organisations need to consider to secure the talent they'll need to succeed.
---
LEADERSHIP & ORGANISATION
Harnessing collective intelligence to thrive in the 21st century: An interview with Rod Collins
By Rob Llewellyn and The Digital Transformation People
Rod Collins, Author and Keynote Speaker speaks with Rob Llewellyn and gives a masterclass on the power of collective intelligence for innovation and why strategy for 21st-century business needs a new paradigm to succeed.

Leading agile transformation: The new capabilities leaders need to build 21st-century organizations
"More than any other factor, the key to a successful agile transformation is for leaders to develop substantially new mind-sets and capabilities. This article from McKinsey summarizes the new capabilities leaders need to build 21st-century organizations."

Lee Bryant on Digital Leadership
By Stowe Boyd
Stowe Boyd founder of Future Works feeling inspired by a recent presentation by Lee Bryant in Lisbon summarises Lee's thesis on the need for new 'organizational operating systems' and adds a few of his own thoughts on the impact of putting the customer at the centre of your organisation.

---
---
STRATEGY & INNOVATION
Design Sprint vs. Design Thinking What's the Difference?
By Douglas Ferguson
Design Thinking is a methodology, or way of attacking a business problem, that starts first-and-foremost from the customer perspective. So how similar is the new method developed by Google Ventures called Design Sprints?

How to Be a Digital Platform Leader
By Martha Lagace
The most valuable companies in the world have one thing in common: all are leaders in the platform economy. David Yoffie talks to Martha Lagace about the key strategies and tactics for success on digital platforms.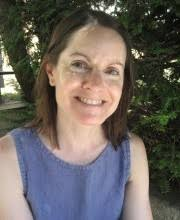 Fusing data and design to supercharge innovation—in products and processes
By Akshay Chhabra and Simon Williams
While many organizations are investing in data and design capabilities, only those that tightly weave these disciplines together will unlock their full benefits.

Why Most Corporate Innovation 
Programs Fail (And How To Make Them Succeed)
By Greg Satell
Author of his book Cascades, Greg Satell explains how nurturing an environment of shared purpose and shared values are what binds innovation programs to the core business to nurture trust, collaboration and ultimately success.
---
SPEED & AGILITY
How to scale Agile across your organisation: An interview with Peter Abraham and Neil Perkin
By Rob Llewellyn and The Digital Transformation People
Rob Llewellyn speaks with Neil Perkin and Peter Abraham, authors of the acclaimed book 'Building the agile business through digital transformation' as they explain how the components of Velocity, Focus, and Flexibility combine to form the basis of a formula that can help leaders achieve business agility.

Taking Agile To The Next Level
Fin Goulding co-author of Flow explains that many business leaders feel excluded from agile by the lexicon of agile methodologies and the lack of focus on their priority: the customer. Flow get things back on track by being easier to understand making ideas much easier to share.

---
---
PEOPLE & CHANGE
Give It Up. Innovation. Transitioning people through constant change
By Karen Ferris
"Winning teams don't do great things because they were told to. They have the power to make great things happen. They are free to experiment, create and innovate." Karen Ferris talks about her 'Give it Up' model for thriving in an environment of constant change.

Results Delivery®: Busting Three Common Myths of Change Management
By Patrick Litré, David Michels, Ivan Hindshaw and Parijat Ghosh
Some insights from Bain explaining why the application of sometimes counterintuitive strategies to change is what's required from leaders to deliver successful change initiatives

Microsoft's next act
In this episode of the McKinsey Podcast, Satya Nadella CEO of Microsoft speaks to McKinsey Publishing's Simon London about organizational change, the role of culture, the danger of silos, and how companies can confront digital disruption by reframing the business they are in.

Rebooting Work for a Digital Era
By David Kiron and Barbara Spindel
How IBM reimagined talent and performance management to create a new high-performance culture centred on skills and personalised learning aligned to the modern working environment.

---
CUSTOMER ENGAGEMENT
A simple solution to a complicated problem
Dr Ryan Wallman introduces the inimitable Mark Ritson as he summarizes key points learned from his recent series of Effies campaign case studies and explains that the "perfectly effective" marketing campaign can be characterised by nine elements.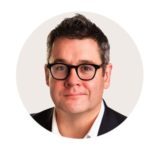 ---
---
TECHNOLOGY
Building the AI-Powered Organization
By Tim Fountaine, Brian McCarthy and Tamim Saleh
Despite the promise of AI, only 8% of firms engage in core practices that support widespread adoption. What can leaders do to break down cultural and organisational barriers preventing them from effectively capturing the opportunities AI brings?

Is Mainstream Blockchain Around the Corner? Momentum Builds Just Under The Surface In 2019
By Alison Macauley
With signals rife that large players are actively jockeying for position in a blockchain future, when will they 'flip the switch' and unleash new blockchain features to their customers?

---
TALENT
3 ways to win the war for talent
By Jeff Melnyk
To win the war for talent stop spending on benefits and focus instead on investing in your company culture, argues Jeff Melnyk, Founding Partner at Within People.

Warren Buffett Says This Is the Most Important Leadership Trait You Should Have
By Marcel Schwantes
Research conducted by ProHabits set out to discover the top core values of the world's biggest companies and found that 55 per cent of Fortune 100 organizations have 'integrity' listed as a top core value.

Closing The Executive Talent Gap
Executives who are serious about delivering value should spend more time identifying their organizations' top performers and most critical roles. Succession planning is the new competitive advantage for businesses…

---
---
"The next 5 years will be more disruptive than the last 15.
This is NOT business as usual. A lot of technology that came in three years ago doesn't work anymore. "
~ Jeremy Waite, Chief Customer Officer at IBM iX
---
IN CASE YOU MISSED IT
Lindsay Herbert is an Inventor & Senior Technology Leader at IBM. Having led many innovation programmes with organisations worldwide, Lindsay's book has received international praise for being the first practical 'how to guide' for achieving real business innovation on a major scale.

---
View our News In Digital Archive here
Subscribe to News In Digital from The Digital Transformation People here
---
Search
Everything you need to know about Digital Transformation
Subscribe
The best articles, news and events direct to your inbox