Since the start of COVID-19, it has become clear that businesses require to adopt a more flexible operating and supply chain model to allow them to serve their customers and end-consumers during the various health and environmental crisis's. Although we have seen in the last two decades, how many organisations have implemented initiatives to streamline their business, these initiatives have been mainly focused on either cost reductions or creating a "specific competitive edge" (based on expected changing consumer-behaviours).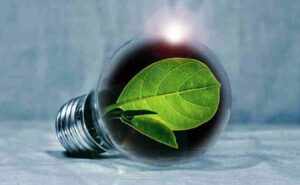 Even though these efforts have taken a lot of operational costs out of these businesses, they have also made them vulnerable for global challenges. If you only look at 2020-21, Australia had at least three "natural" disasters, being bush fires, flooding and COVID-19. Many organisations, small, medium, and large, have made significant investments to execute "operational excellence" improvements. Examples incl.
Cross-functional ERP implementation (often referred to a Business Transformations – mainly Oracle or SAP implementations) aimed to create full end-to-end process visibility across the multi-functional and country organisations, allowing further identification of potential cost reductions and/ or efficiencies,
Consumer-alignment initiatives – introducing health-focused product portfolios, transition from bricks-and-mortar to on-line/ eCommerce sales models, introducing social and group-buying behaviours (influencers),
IT/ Technology enhancement – the transition from on-premise to cloud software solution (e.g. Windows to Office365), introducing "rich" cloud-solutions which aim to solve a specific function (e.g. Xero – finance, Salesforce – Sales, etc.), move from cash to cashless payments,
Lean manufacturing/ lean operations – Introducing continuous improvement models to meet evolving yield & waste management targets
Supply Chain effectiveness – transition to supply chain outsourcing, or invest in transport, operational and/ or warehouse management solutions to further automate internal supply chain practices
Procurement Cost Management – identification of low-cost countries (suppliers), conduct bulk-buying with "single supply source" to deliver continuous savings for the organisation
Transition from Human Resources to People Management – adapt to the different employee requirements, e.g. remote working, flexible working, interactive learning, and development
The latest health crisis (COVID-19) has re-emphasised the need for businesses to adapt faster. It's not acceptable anymore to have a single, linear operational business model. There are too many sociocultural, political, and legal, technological, economic, health and other global influences that continuously challenge established business practices.
From early 2019, Unique Excellence identified these trends and has started to work with leading SME businesses to introduce operational adaptation models[1] which allow organisations to easily adapt to these global influences. We have seen how organisations are able to overcome these continuous challenges, when they adopt a flexible, outward operational model where external operational collaboration is core to their operating model.
Implementing operational adaption models in your business?
Operational adaption requires a different operational management mindset, as it's focussed on creating flexibility in your operations to meet different process scenarios, depending on changing external circumstances. Examples of where we have assisted our clients:
Introduce a combination of local, regional, and global suppliers or suppliers that are able to supply your critical raw materials or services from different locations. In our current "climate", it's imperative to have suppliers on local, regional, and global basis, especially if your organisation is dependent on certain specific raw materials, services, and/ or semi-product requirements. We have seen how "natural" disasters required supply chain, procurement, and finance to quickly adjust their current operational practices to remediate the impact that these disasters had on the business. It's key for these functions to work hand-in-hand, ensuring that all options and scenarios are continuously evaluated, tested, and reviewed to business continuity during these external impacts
Focus on collaboration technologies to extend the end-to-end visibility outside your organisation. ERP's have done a tremendous job to create internal visibility, but to gain and remain competitive, it's crucial to establish external collaboration models with partners and technology providers, to deliver end-to-end supply chain visibility (and traceability), which allows:

pro-active supply chain management – allows redirection, reallocation, or retrieval of products when needed
increased communications and insights when disruptions occur to expected processes – use Artificial Intelligence and/ or Machine Learning solutions to identify multi-year trends

People-centric operating models which introduces a "work-from-anywhere" model, which includes:

Offices will transition to collaboration-spaces, instead of workplaces
People interactions are output focused, instead of "process focused", changing performance management models and creating a more enhanced organisational output model (resulting into higher productivity)
Talent pool is extended outside the "office location" and focuses on capability, output, and communication effectiveness

Introduce a fulfilment model that supports bricks-and-mortar and on-line retail presence. Businesses can't survive on solely a bricks-and-mortar or eCommerce models, due to different consumer preferences. Organisations which are able to combine these two models to their advantage, and support their continuously evolving consumer-base, will be able to maintain and grow their business
Through working with our clients, we have introduced a number of these operational adaptation models in some leading businesses, creating a refreshing level of flexibility that allows them to easily adapt to the continuously changing macro- and micro-environmental elements.
[1] An operational model that creates alternatives to traditional operating models to meet continuously changing external circumstances – often beyond an organisation's control
Search
Everything you need to know about Digital Transformation
Subscribe
The best articles, news and events direct to your inbox
Read more articles tagged: