IKEA is a global behemoth. The Swedish retailer, founded in 1943, is a juggernaut operating in over 38 countries and employing over 200,000 employees globally. The brand, valued at almost US$20 billion, has a pioneering and innovative spirit which can be seen in many of their business activities and practises.
There is likely no home on the planet that hasn't a piece of IKEA furniture – or an IKEA Allan Key – somewhere in it. From concepts like flat-packing furniture to their commitment to sustainability and a desire "to be circular" by 2030, IKEA has an enviable and well-deserved reputation as a forward-thinking organization.
It's little surprise then that IKEA would see Digital Transformation as a critical accelerant of their relentless pursuit to be and do better. And that they would put a seasoned Digital leader at the helm of that endeavour. IKEA's Chief Digital Officer Barbara Martin Coppola's resume reads like a whose-who of digital scale-ups and global digital trailblazers.
I had the opportunity recently to discuss how, in such an innovative and progressive culture, is she able to drive a Digital Transformation of the global retailer.
HB: A pleasure chatting with you Barbara. Can you tell me a little about your background and your role at IKEA?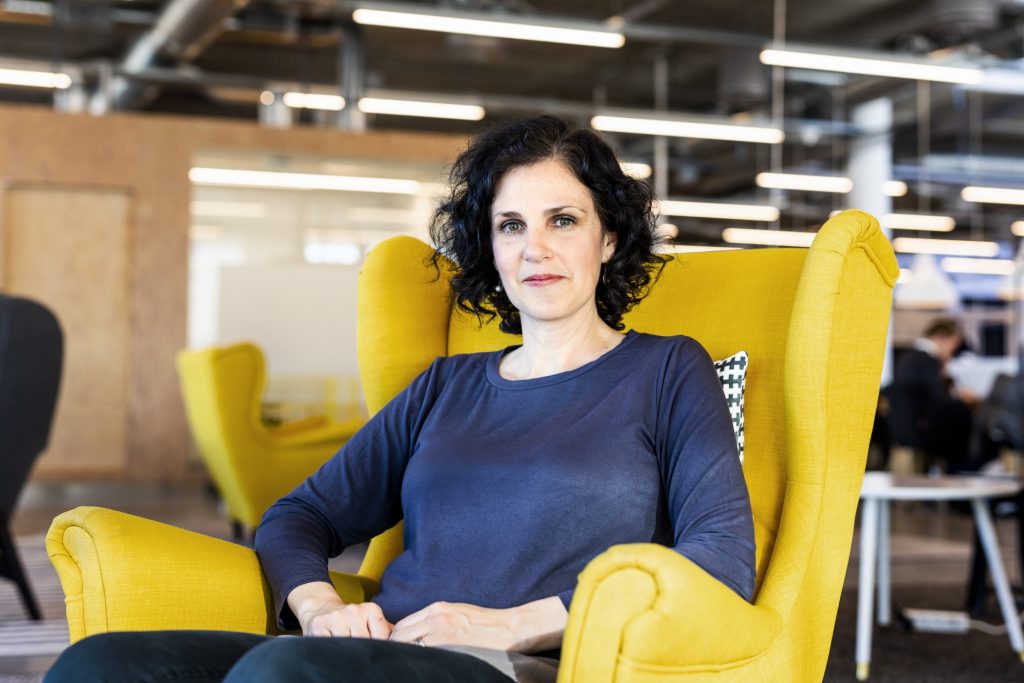 BMC: Sure, my name is Barbara and I am the Chief Digital Officer (CDO) at IKEA Retail. I joined IKEA in 2018 with the responsibility of overseeing and driving IKEA's overall digital transformation. This is by far the largest transformation in IKEA's history, where we are looking to change everything. Well, almost everything <laughs>.
By way of background, I have over 20 years of experience in the technology and marketing sector working for industry leaders such as Samsung, Texas Instruments, YouTube and Google. I also hold a Master of Science (MSc) in Telecommunications Engineering from Universidad Politecnica de Madrid, a Master of Science (MSc) in Mobile Communications from E.N.S.T (Telecom Paris), and a Master of Business Administration and Management (MBA) from INSEAD.
HB: That's certainly an impressive resume. Digital Transformation, particularly in the Retail sector, is such a broad and often ambiguous term. What does it mean at IKEA and how, particularly in the last few months, has that been unfolding?
BMC:  In order to be successful digital needs to be embedded in every aspect of IKEA. Digital is a way of working, making decisions and managing the company. The reality remains that 80% of all customer journeys – regardless of sector – start online. So, in order to stay relevant and ensure a unique customer experience with the IKEA brand, we have embarked on a 3-year digital transformation. At IKEA we've divided our digital transformation into four main areas:
▫   Meeting the customer
▫   Empowering co-workers
▫   Digital Foundation
▫   Digital DNA
For us, our transformation is about meeting the fundamental change happening in society and the retail industry. Some of those changes have become even more profound since the global pandemic has struck and business and consumer behaviour has changed in significant ways.
That means we now have almost endless opportunities to fully express the potential of IKEA digitally. So when we refer to "digital transformation" it is not a goal, it's a journey towards being even more customer centric and working in a smarter, more agile way; ensuring that our business is attractive to consumers in the digital age with services and products that are designed to match the lifestyles and future needs of our consumers. That's how our transformation shows up for our customers.
Internally, the digital ways of working, with agility, iterations and being outcome oriented is a way of managing the fast-moving reality and the high-level of uncertainty we must all manage. Again, the current situation we're all facing highlights that uncertainty.
Within IKEA's digital transformation we're intent on setting up our organisation with a "digital DNA" which firstly means a mindset shift, developing new ways of working and tracking the outcomes of what we do. And, at all times ensuring that whatever we're doing, we're focusing on the value we're bringing to the IKEA costumer.
HB: As we've discussed organizational Culture can have a real impact on a Digital Transformation. What has been your experience of the impact of Culture?
BMC:  When speaking of digital transformations, it is imperative to think of it as a strategic paradigm shift, and culture can either enable that transformation or it can severely hinder it. There is also a large piece of change management that comes with leading large transformations, and specifically those associated with technological changes.
There are numerous aspects of how a culture can be that accelerant.
For example, a culture that is high performing, that works well running at high speed, and particularly one that is used to constant re-iterations, and is less hierarchical, allows for better and faster delivery of results. Those elements of culture enable transformation greatly.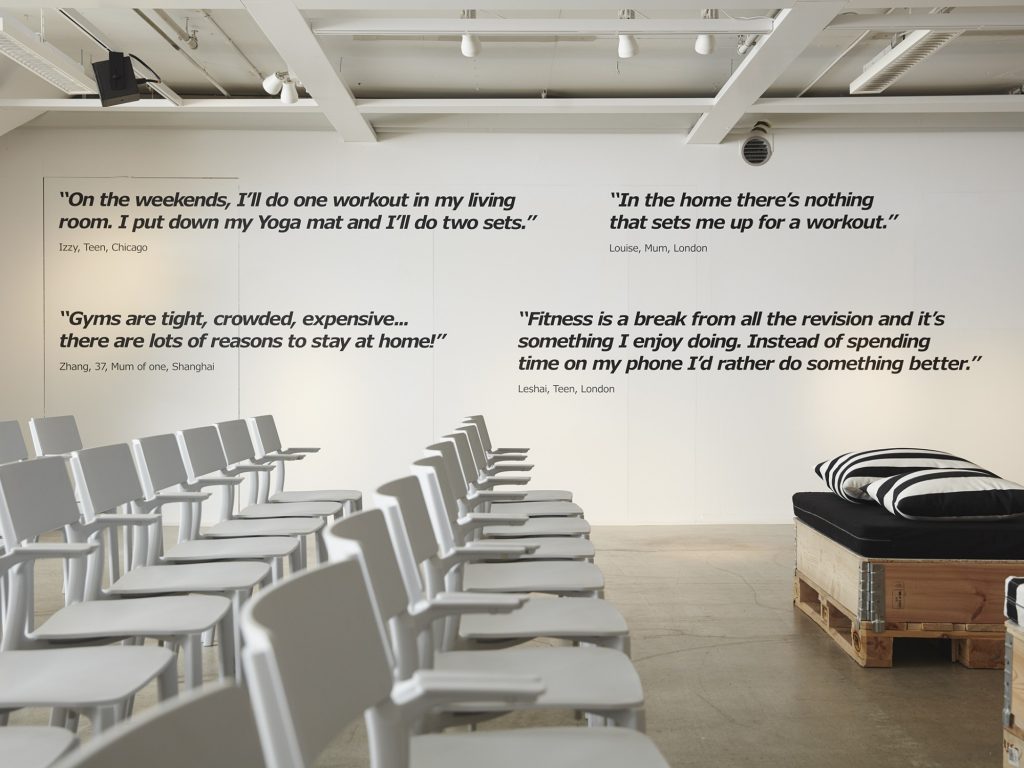 Also, a culture with a healthy and strong risk appetite helps tremendously during a digital transformation. At IKEA taking risks is a natural part of our entrepreneurial spirit. Over the years, we have introduced many concepts, designs and ideas – like our Democratic Design mantra – that have enabled us to become leaders of life at home. 
A consumer-focused culture, like the one we have here at IKEA, also enables us to support a digital transformation effectively because all our employees understand why we're making the changes we are. During our journey, we have broadly shared the responsibility of creating a new IKEA, whilst moving with speed to meet our customers wherever they are.
There is something unique about delivering a transformation at an organization like IKEA. We are committed to continuously improving, changing and challenging ourselves as we go: individually and collectively to ensure that the digital transformation is done correctly and with a clear focus on people and on the planet.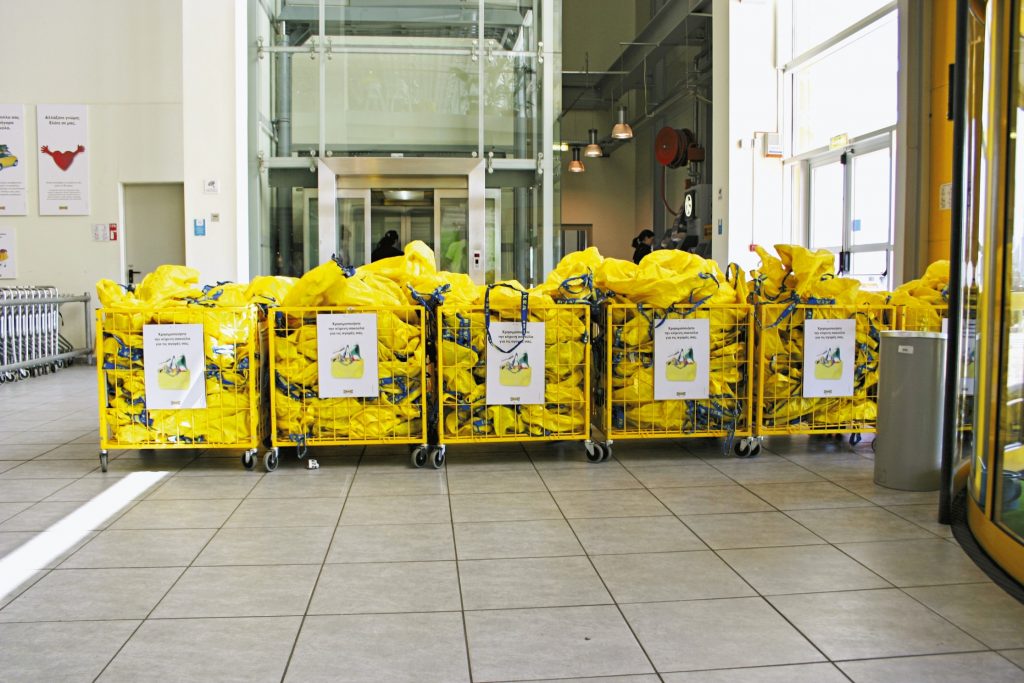 HB: I imagine many of the people reading this will have had their own IKEA experiences and a perspective on the IKEA culture. As someone living inside the IKEA culture, how do you describe it? 
BMC: There is certainly something unique about the IKEA culture. Our culture very much reflects our Swedish roots from Småland in southern Sweden, where people are hard-working, down-to-earth and have an entrepreneurial spirit. Many organizations talk about their values, but I can honestly say that our values are the base that guides us in absolutely everything we do.
It really all begins with our vision and mission which is to "create a better every day for the many people". Aligning our culture, mission and values drive us to consistently improve and innovate our business on a regular basis.
Our founder, Ingvar Kamprad said it best: ''Maintaining a strong IKEA culture is one of the most crucial factors behind the continued success of the IKEA concept". Over the years, our unique culture and set of values have grown into a straight-forward, innovative and creative IKEA organization.
Togetherness, renewing and improving, leading by example and caring for people & planet are just some of the key values of our culture. I'm proud to say that I see examples of that every day in the people and teams I work with across IKEA.
We're always striving to be better and finding better ways to get things done while, and this is quite unique in my experience, allowing for failure and learning opportunities. We are also agile in our ways of working, testing for what works and doesn't, which allows us to accelerate the process of transformation.
Finally, we also put a large focus on taking care of our people – there is a deeply-held understanding at IKEA that without them, we wouldn't be here. By working with our co-workers and taking care of their needs, we ensure a better working environment, and that strong support is absolutely conducive to both creativity and growth.
HB: As you said previously, a culture can accelerate or impede any transformation. How is the IKEA culture adapting to this particular transformation and can you share any examples with us?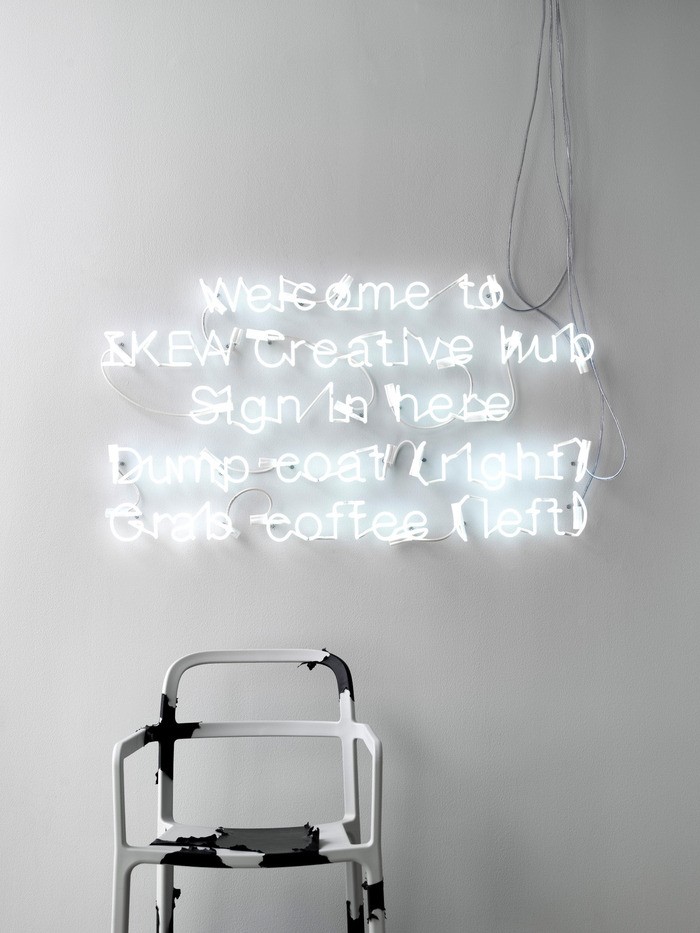 BMC: Our current culture is well positioned to allow our digital transformation mandate to thrive. Firstly, we are a large group of hard-working and strong-minded individuals that believe anything is possible. That optimistic mindset is critical. Secondly, the "heart" of our organization and our people are in the right place as we've always sided with people of thin wallets. Finally, our company mission and values perfectly align with our digital mandate too. For those reasons, I'm confident we'll ultimately thrive in our transformation.
Having said this, certain challenges remain. Attaining and developing the right skill set is currently an issue that many large companies face within the digital journey. Obtaining the right numbers and skillset, as well as diversity for the roles is key in order to develop successfully.
Overall, our company and culture are adapting well due to a well-established and well-understood vision and strategy for digital transformation. Our employees understand the importance of servicing consumers through many physical and digital touchpoints and our teams are working hard on new projects that help us learn and keep up to date with current technologies.
For example, we recently acquired a company in Silicon Valley that enhances digital user experience around home products online and in-store. By leveraging advanced computer vision and visual artificial intelligence technology they can turn simple room photos into the first practical interactive 3D home visualization platform.
For any customer who has ever agonized about vizualizing how a piece of furniture might fit into their home, this is an amazing digital innovation. This is a great example of delivering a better IKEA shopping experience to customers from the comfort of their home.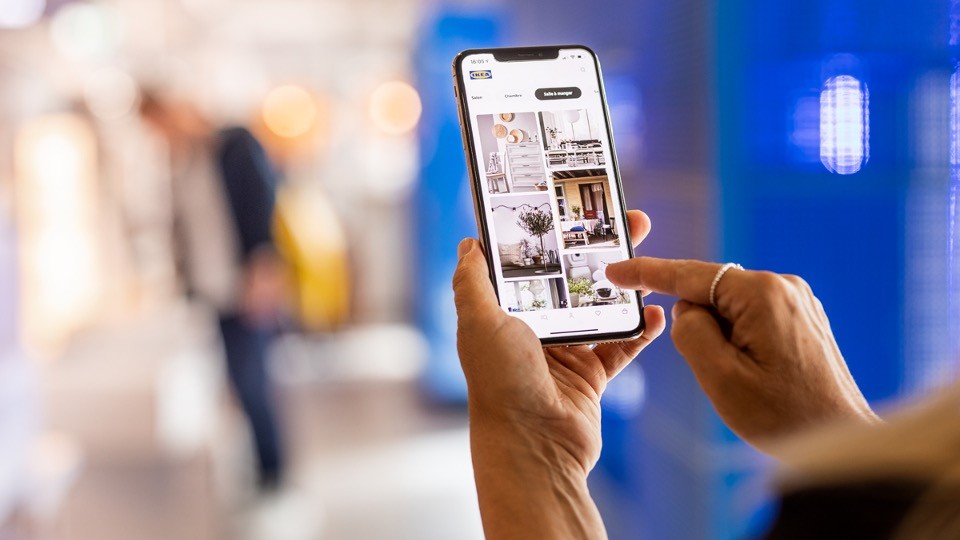 The digital journey has also supported our employees greatly during COVID-19 by providing assistance with initiatives such as ''Checka'' (or check-out system), where company employees can easily borrow monitors, chairs, keyboards, and all other office equipment for their own home office. Like many organizations we're having to adapt to employees working remotely or from their homes so, in this case, our employees are experiencing exactly what our customers are experiencing at this time too.
HB: During IKEA's transformation what culture lessons – good and bad – have you experienced? What has been a surprise or an important reminder?
BMC:  Let me start by saying I don't believe there are good or bad culture lessons, there are only learning experiences.
To start, any transformation is only possible if everyone approaches it with an 'open to change' mindset.
Secondly, it is important to be willing to challenge current business models – increasingly companies are trying to build value at lower costs, all whilst providing excellent customer value. This requires a movement towards new operating models that incorporate digital technologies, and new operational capabilities whilst continually renewing and transforming. From our IKEA experience, we've seen that it is particularly important to have strong leadership & alignment at all levels as well as co-worker buy-in across the organization.
HB: A popular question I ask all my interviewees Barbara…what advice would you give colleagues – particularly those colleagues from a digital perspective – embarking on their own organizational journey? 
Digital only works when people are at the center, leading the way, creating new things and challenging traditional points of views. Courage and humanity together are the most powerful components of a positive journey.
Mistakes will inevitably occur, and you have to accept that they are an integral part of the process. It is crucial to keep an agile mindset and learn as we go through various iterations in order to create valuable products and services for our customers. It is also important to stop during the journey and recognize the process undertaken and celebrate the small wins. This will not only encourage people around you but allow teams to re-group and recall the transformation's higher and overall purpose and how much progress you've made.
HB: Barbara, appreciate you taking the time to chat, particularly at this busy time.
BMC: My pleasure.