I was delighted to have the opportunity to interview Terry Waters, CEO of Raleigh, NC-based firm Devada, and Michael Leckie, Founding Partner at Silverback Partners and a seasoned culture transformation consultant, on how they were able to make culture a cornerstone of their transformation agenda. I firmly believe their experience, and their story, should serve to inspire other leaders operating under similar skepticism and scrutiny.
Many of the interviews I've conducted on Culture and Digital Transformation have highlighted several myths about culture that sadly remain particularly resistant to re-evaluation and change.
Some of the more popular myths that remain include, the speed with which a culture change can occur (it can happen faster than you think) and how culture is so amorphous that it defies the ability to be measured in "hard" business terms and outcomes (respectfully that's complete b.s). The sheer tenacity of these myths can mean leaders face significant skepticism and resistance when pioneering a culture-centric plan for growth and transformation.
That is a reality for many Executives but those leaders operating inside a P/E (Private Equity) structure face a unique level of scrutiny (and skepticism) around the ability for culture to drive real growth. P/E firms have a well-deserved reputation for being incredibly focused on "the hard numbers".
HB: Terry and Michael, thank you for taking the time for this chat. Can we start by understanding a bit about your respective backgrounds and your unique partnership?
ML: Sure, happy to. I always tell people I'm from Montana but I'm not a cowboy. My career has involved operating in numerous people roles as both a management consultant but also as the business lead for HR, Organizational Design, and Learning & Development functions.
I've worked at GE as the Chief Learning Officer for Digital Transformation as that organization tackled massive change and I spent 12 years at Gartner where I moved from a VP HR role into an operational role running part of the CXO advisory and eventually into Service Delivery Excellence.
The Gartner experience was a pivotal part of my career as I was thrust into a role where I needed to become a true business operator with P&L responsibilities which expanded my experience but also my appreciation of the difficulties of running a business. Gartner was also where Terry and I first crossed paths and our relationship really began there.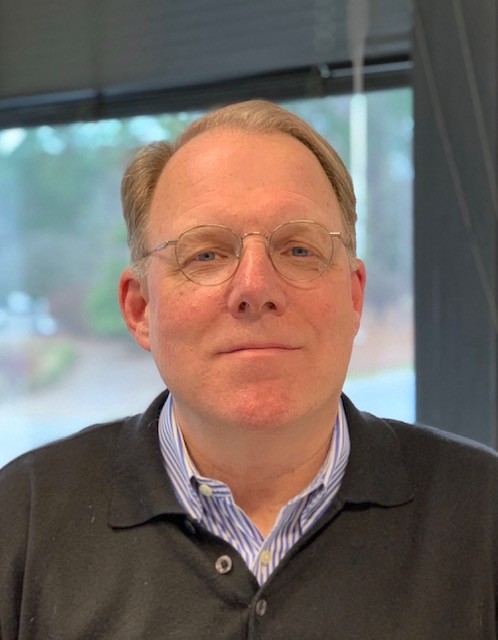 TW: So, I'm the oldest of seven kids from New Jersey. After college, my career began at Xerox in the Sales organization back when Xerox had a very well-tuned and well-respected "method" for Sales so that was an incredible training ground for me. I had a fantastic run at Xerox but there reached a moment when I was looking for a new challenge and the sheer size of Xerox didn't feel like I could do that quickly.
A colleague from Xerox had recently joined this small operation in Connecticut called Gartner and he suggested I come over at interview with them. I started in a Sales role calling on numerous IT firms that no longer exist today rising to become the Head of Sales for Gartner's largest region. It was an exciting time because Gartner was still a small company, growing rapidly, but it definitely had this entrepreneurial attitude and orientation.
After my time in Sales, I became the company's first CMO, helping the new CEO begin a business transformation from founder led to professional leadership.  After a few years in Marketing,  Towards the end of that experience, I had the opportunity to take a nascent business proposition targeting a relationship-based research service for CIOs and turned it into a product offering delivering over $30million to Gartner in the first five years of operation.
That experience has been a pretty consistent hallmark theme throughout my career. Take a new idea, determine the best way to operationalize it and bring it through launch to scale as quickly as possible. I've had the opportunity to do that several times since I left Gartner in 1999 in VC and PE-backed business.
I've always enjoyed figuring out how to make an idea commercially viable and then forming a team to  take that idea to scale.  I've been able to do that in several sectors before being joining Devada first as a Board member in October 2017 and then as CEO in August, 2019 as part of an executive restructuring by the PE firm that owns the business.
HB: That's great context. Terry, one of the things that that struck me is your very operationally focused, career path. Yet here we are talking about culture as a principle driving force within business and business transformation. How did you arrive at that place considering the background that you've had? And Michael, if you want to jump in to talk about how you've contributed and participated in that?
TW: You're right my own background, and my leadership successes, have always had a very heavy operational orientation with a marketing, sales and product focus and those aren't areas you'd typically associate with people-centric or culture heavy thinking. However, I learned early on that you need a strong team to implement your ideas and vision.
In truth when Michael and I first work together, he was my HR partner at Gartner when I was running their EXP business and we needed to take that particular business unit through a significant operational and cultural transformation focused on several critical business metrics the new CEO had laid out for me as the President of that unit including improving customer retention, increasing topline growth and driving higher gross margins.
When Michael and I sat back and looked at the business, we realized most of the drivers for these metrics were really an issue of "do we have the right people in the right seats?" So that was my first dip into the pool of trying to understand what were the (people) strengths of the organization and where were the operational failings of the organization. Initially, we tried an exercise of merging people from the former business unit team with some new people and trying to blend them together. That didn't go well, did it Michael? <Laughs>
But it did force us to do some real introspection and we quickly identified some very real gaps in the people we'd chosen, the processes we'd tried to adopt to form this new group and the impact that was having on our ability to deliver the operational KPI's our CEO had set. It was a hard but important lesson for me.  And, over a short period of time, we got it right and the metrics began to improve steadily over time.
HB:  And Michael, your thoughts? How were you able to step into a financially driven scenario with an operational leader and use culture and change to bridge that chasm?
ML:  Well, I had had some consulting experience with companies going through transformational events, such as M&A, divestiture, JV's, IPO, etc., which was the work I was doing at Arthur Anderson early in my career. All the work I was doing around change and culture was wrapped around those very business-outcome focused big bets, and I very quickly learned that if we communicated to a CEO that there was a warm and fuzzy wonderful "culture and people thing" to do, their eyes would glaze over.
However, if we said, "Here's what we're going to do to hit numbers, get the synergy, and please the Street," and it just happens to involve the people part of the business—their capabilities, their competencies and how they related to other parts of the business—you could get their attention.
One of my early mentors in my first serious HR role drilled into me that "We are not HR people. We are business people. HR is just how we deliver our results." He was unapologetic about ensuring that what we were doing was serving the needs of the business, that we understood the business, and that HR was totally aligned with the business goals. Because if they weren't, no one was going to listen no matter how eloquently we made our case.
I think that remains an Achilles Heel for many in the people and culture arena, an inability to show how their efforts are directly tied to the business outcomes that the CEO is looking for. 
HB: You two seem to have formed a really close relationship – even releasing a thought piece on digital transformation leadership together. What is at the core of the relationship and how does it come together in the work you're doing together now?     
TW: You're talking about the piece we wrote on the rise of the "Expirational Leader" which was a lot of fun and certainly quite topical in today's "digitally driven" business environment. Since our time at Gartner, our paths have crossed as colleagues and friends, and Michael has always been someone I could talk openly with, toss ideas around and who would challenge me to broaden my well-honed operational view to incorporate a people-centric view.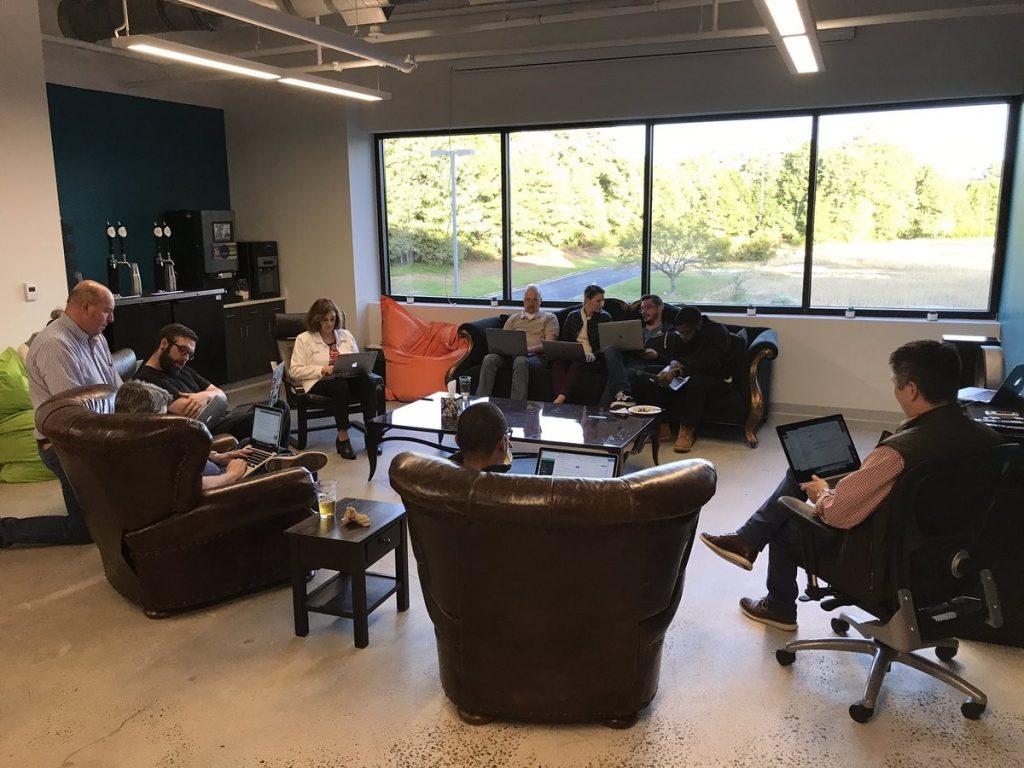 In my current situation at Devada, my new team and I are working closely using Michael as both a trusted advisor and an "objective outsider" to help us drive cultural transformation. Early in my Gartner career, I learned a valuable lesson when I was running Marketing for the first time and I engaged an outside PR firm and thought they'd come back with magical solutions and answers to the challenges I'd posed them for driving thought leadership around the Gartner brand. That was naïve on my part and I actually had it backwards.
External consultants and advisors are at their most valuable when they work with their clients to drive probing questions and insights you might not have considered and to provide an objective, neutral sounding board for how best to analyze a situation and develop plan to move forward.
This is what Michael is helping me and my executive team with at Devada. Michael is really helpful in inserting himself as a subject matter expert as well as an independent thinker to partner with me to figure out how to bridge the organization we have today with the organization we're looking to create moving forward to achieve our business goals.
The process we've arrived at and that we are utilizing is very powerful and we continue to iterate and evolve on that and it's helping us to accelerate new behaviors, deepen the buy-in and help people embrace the culture change we want to instantiate over time.
ML: For me, Terry's always been someone I could get great advice from. Starting with that role at Gartner where I was genuinely coming at the GM role with all the classic squishy HR-style levers and ideas and Terry was this hardcore operator thinking about margin, revenues, cost structure, all these business drivers that were not what I focused on day to do.
So, when this opportunity to work together again at Devada, with Terry as CEO, and me as an independent consultant presented itself, I jumped at it. It has been fantastic being able to work together on an organization with such incredible transformation and growth potential.
It's important to acknowledge that there is an inevitable tension between being the "insider" or the "outsider" when you're looking at organizations and deep elements like culture and change. This was part of the research we did in that article Terry referenced. In doing that work we began to realize that the internal person, and I've been that person, is being asked to drive change but there is already a myriad of assumptions that have been built into these organizations over time—we call that culture.
Foundational assumptions that nobody sees or even notices anymore. That's just the way it is. You don't change that as the "Insider" because it many ways you're as blind to them as anyone else – even though you're tasked with being the change catalyst. But then, and here's the intriguing part, organizations decide they want to outsource it to someone.
So they put someone in place to do that. That person comes in, they put a whole bunch of stuff in front of management. It all sounds good and it's great and theoretical only to have that consultant walk away and nothing changes because the organization doesn't know what to do with that.
And God forbid you get asked to be the change catalyst, disruptor, etc. as a full-time employee in a new company.  Might as well paint a bullseye on your chest.  Everyone wants you to come in and change things until you come in and try to change things.  Then you become persona non grata overnight, and no one really even seems to see it but you.
So that's when I began to realize that coming in as an "outsider" and trying to drive change, if you didn't already have somebody who understood the task and was backing it at a senior level inside, then it (and I) was going to fail. And to do it from the inside, without someone from the outside to help you and help you see when you were falling back on to the existing (poor) behaviours and assumptions, was a recipe for failure too.
Ultimately, it's a balancing act. A person who's outside can gently, or maybe not so gently, help pull you back out. I hope that is some of what Terry and I are doing together. Terry knows how to run a company. He knows how to grow a company. He's built them before. I'm not going to help Terry there.
But being able to ask probing questions, retain that objectivity and yet be "inside" enough to actually help deliver on these ideas is what we're hoping we can achieve together. <Laughs> Time will tell if we've been successful but what we've been able to do so far has been encouraging.
TW: It's definitely a work in progress and the change agenda we are working on together does require an ability for everyone, starting with me and my executive team to be willing to adapt and move with the change. In classic terms, 'change is great until it happens to you and then it sucks.' The "I don't have to change. I'm cool just the way I am" mentality is tough to break.
Michael has become a real leadership coach to me in this area and as an "operator" I'm a pretty hard charger, so, at Devada, I've come to rely on him as somebody that sees around corners as it relates to culture and people and helps me get that critical buy-in for culture change. Because of our relationship, I can quickly tap into his experience and utilize our relationship, so he can be that sounding board for me, but he can also call bulls**t on me pretty quickly because of our relationship.
Michael can ask me questions and challenge me in areas like, "you might want to think about that a different way. Like, that's probably not going to help you get there". "What do you mean, Michael? We've got to get there by this date or it's going to fail." It's like, no, let's find a different way."
So being a combination of external advisor, consultant, strategist, coach, mentor – helping me in places where I needed to lead, but also need to drive that change and deliver results quickly in a much more carefully choreographed way knowing what I wanted to achieve, why I want to achieve it and how I want to achieve it – having Michael with me has been very valuable.
As cliched as it may sound, relationships – trusting and open relationships – are at the very heart of everything in business.
Particularly in businesses where you're trying to drive transformation and change, you need to trust in the people around you and that starts with your team and includes the investors, customers and partners as well as advisors like Michael who, when utilized correctly, absolutely help accelerate the process. 
HB: I'm particularly intrigued by two things. Firstly, what exactly is underway at Devada regarding the culture and transformation piece. Secondly, how have you been able to convince your P/E colleagues – a group traditionally highly focused on financial metrics – that time and energy invested in culture is important?
TW: Sure. On point one, with Michael's help we've dug into Simon Sinek's work to help with defining our "Why" and our How's for Devada. Importantly it's been about operationalizing those insights and Sinik's direction and that's included forming a "North Star" team – which we called the Polaris team – that critically was not made up of the Executive team, rather it was made up of key members and influencers drawn from across all our staff.
The real culture carriers that could take the Simon Sinek "Why" and "How" frameworks deeper, and more authentically, into the organization. And it has really helped us bridge from an old 'founder led' culture,  to a better place on our cultural transformation journey; to a what now is a really much better environment.
And, our journey as Michael keeps reminding me, will evolve over time…sometime the operator in me wants to have a "done and delivered", but with culture change you really can't force it, rather it need to evolve over time in the fabric of the business.
The Private Equity question is a good one and absolutely an important component of what Devada is evolving into as a business.
Some background on Devada would be important here. We're a relatively small company with two operating units, under a holding company structure. One business unit, which is about 70% of our business, is a media business that aggregates content for software developers around the world into a community built around expertise, all with user-generated content from the community.
So, the community contributes content, we edit, curate, publish it.  The site is called DZone and it one of the largest sites of its kind in the world.  We monetize the software developers that visit the site through a variety of different advertising mechanisms where sponsors want to get in front of developers who increasingly are influencing key purchasing decisions.
The other 30% of the company is a start-up SAAS software business. The software product that we sell helps companies build their own communities of developers and technology professionals, both inside their businesses or with external groups. We work with large technology and technology-enabled clients that need this capability and increasingly want this as part of their developer collaboration and support capability.
Every company is becoming a software company and with that they recognize they need to embrace their software developers and build internal and external communities of practice.  So now the tool is also being used by large and midsize companies that want to harness the knowledge and expertise of  their developers.
That's what Devada is building and, since I have experience building these types of media and community-type organizations in the past, the P/E firm that has invested in us asked me to help the transition from owner/founder to a more professionally managed business.   The remit was two-fold.
Step in as CEO executive role to assess the true business opportunity, focus the team and drive needed results, and second see what the culture was all about and figure out how to improve it, quickly with the goal of moving towards a high performing team.
Very quickly we saw the available market for us is massive, but the basic questions remain – "where do we focus and how do we get the right people in the right seats to be able to exploit that opportunity?"  This has been a big focus of my first 100 days and where Michael has been a great partners.  We are early in the cultural transformation journey and the early results are very positive.
HB: Great context, Terry. So, talk to me about how a person with an operator's head space in a highly fluid business environment goes to a private equity person and says, I'm going to focus on culture as the operational lever for success. That sounds like the start of an MBA Business School joke. How do you do that?
TW: So, the way that I have positioned it to the PE team, is that it is entirely about developing and growing a high-performing team that can deliver on our ambitious business goals to drive a great outcome for all of us.  Each evening our people go home and choose to come back to work here tomorrow.
Our people are our best assets. Sure, we have a building, office furniture etc., etc., some tangible assets, but it is our people that will determine if we can really capitalize on the huge opportunity we've identified for Devada. The way I see driving this is with culture that includes strong vision, purpose and values.
And again, if our goals it have one plus one equals three, we've got to have the right people in the right chairs that are motivated in the right way, that believe in the purpose and mission of the firm; that want to pull together and help things happen; that are aligned to the values that we've laid out. And, can drive the needed change to lead to the expected business results.
In addition to the focus on the entire team, do you have the right executives around the table? The right executives that can work cohesively as a team to help realize that opportunity as well as drive the culture across their teams. That means building trust.
This is another area where Michael has been incredibly valuable. Working through those executive team dynamics, personalities and helping us figure out how to operate together. Then, in parallel, he is helping us to put in place a program for how we build out the managers, the front line leaders.
This has been a real weakness at Devada and we want to strengthen it across the business. These are the folks on the front lines of the business, working with customers and partners every day. They are the one's directing, motivating – or demotivating – teams every day. The end goal of all of this work is making our people more productive, more effective and more engaged and that bubbles up to Devada being more productive, more effective and a better place to work.  Together, we believe this will drive the business outcome we all want.
HB: Michael, what do you, what do you add? How do you help Terry accelerate that change realizing he's got PE folks looking at him with deep scrutiny?
ML: Firstly, I've not dealt directly with the P/E companies as much as Terry has but, as he talked about building and focusing on trust here, Terry's done an excellent framing around the productivity and effectiveness of the team. But he's also said to them, "trust me enough to try it and let's see what happens." Not every dollar is not going into this culture piece but trust us enough to make an investment and we'll see what happens.
The other part is recognizing how to tie the culture story into the numbers and metrics that matter to the P/E guys. And, as we spoke about earlier in our article, there's a growing need in my opinion for a bunch of new metrics that show culture's contribution to the business in a demonstrable way.
And here's where that "insider-outsider" contributor relationship becomes crucial. Terry knows better than me what kind of metrics and numbers need to be hit. My job is simply then to meet with him and talk about which aspects of culture are most likely to help in hitting those.
Our role isn't to challenge the numbers, it's to say let's do the things we think will help right now and look at all the different actions we, as a leadership team, might take to move the dial.
Once again, I'm not the culture guy. I'm a business person. Culture is just a lever that I know how to pull a little better and have more experience with. In truth, I think that in the P/E environment if you end up getting the numbers, if you end up making the results and those guys see a valuable company with a high valuation, they don't really care how you got there.
TW: I would tend to agree with Michael that P/E firms ultimately care about results. They should. We all should. On the metrics side though, there are some indicators that do tell the culture story.
For example, how discerning are you in the recruiting process? Are you truly looking for the right people and then can you actually hire and retain those people? Does the person you are recruiting match your vision, purpose and values?  How can you onboard and make somebody productive?
Can you get a sales-person productive within a period of time, if it's 90 days, could it be 75? could it be 60? Employee retention is a big one too. We've gone through a lot of churn, so we needed to change our approach here.  We are finding that our retention is improving because people are motivated and want to stay because we have a clear vision, purpose and set of values.
As well, I believe external validation is important too. Do our customers recognize we're doing things differently because they feel it in their interactions with us. Are customers more engaged, happier, more satisfied?  Are customer willing to refer us to other customers, be part of a case study, help us with our value proposition? 
We're not there yet in our ability to see longitudinal outcomes of our work, but these are some of the things that have meaning to my P/E investors at this point in time and that we will begin to measure this year.
HB: Spectacular guys. Thank you. Final question for the two of you. Any advice you would give you for anybody in a similar situation, a lesson learned or epiphany you've through this journey?
TW:  So, I think three things jump to mind for me. One would be to know yourself and know what your strengths are and the areas that are challenging for you as a leader. Look to balance what you do well and enjoy doing and are good at with complementary skills ane people that you bring onto your team. I know that's this has been known for a long time, but it's hard to do, particularly in the private equity environment.
There's so much push on the demand to just go get things done—and that you're the guy, you're the CEO and you're supposed to be all-powerful and so on, but this is not reality. You need to resist that impulse to take it all on yourself and build a strong, complementary, aligned team.
Number two is know when to think slow and act fast. Take the time to step back from time to time.  Take the time to build the trust, take the time to understand and build your purpose, take the time to engage the team, take the time to walk the floor…these are all critical and while it's hard when there are only so many hours in the day, it is critical to do this.  The third ties to the theme of right people, right chair.
As you start to work on and across the organization, you have you really been thoughtful about the right people that are on our executive team as well as those that are leading those frontline teams? If the front line leaders are not aligned to your purpose, your vision, your mission, your values, then the momentum in the business stalls very quickly.
Make the time to build the right team aligned to the culture you are building as well as with the skills and competencies to drive the needed outcomes for the business.
ML: For me my advice is around those trying to do this work and balancing that you can't do it fully inside the organization and you can't completely outsource it either. We live in a world of ecosystems now. Find your ecosystem. Don't try and be entirely one thing or the other.
HB: I appreciate all the time that you've taken you've just been spectacular. So much richness and thank you both for your candour.
TW: My pleasure. Thank you, Hilton.
ML: Thanks, Hilton. Chat soon.
NOTE: If you missed the earlier reference to Michael & Terry's article on "The Expirational Leader" then you can find that here.
+++++++++++++++++++++++++++++++++++++++++++++++++++++++++++++
I remain constantly fascinated by the impact of Culture on organizations that are going through a Digital Transformation. I have been fortunate to interview over 50 organizations globally on this topic.
You can find a curated series of FREE e-books on my website, including Volume 4 which was released in January 2020.