Talent. I recently did a series of short videos on LinkedIn entitled 13 Reasons Why exploring why every organisation needs to invest in building and sustaining a workforce that is resilient in the face of constant, uncertain, complex, volatile and ambiguous change.
I received positive feedback on the series and was asked to augment it with a series of articles on the same subject. Here you are.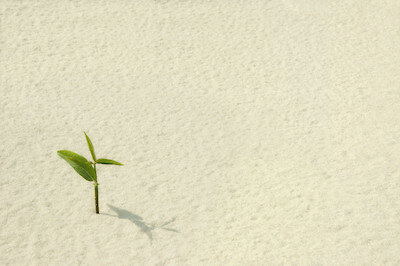 Employer of choice
Workplace predictions in 2020 are still all about the people. The need to attract and retain talent in a competitive labour market will continue to intensify regardless of technological innovations through AI and automation. Developing a distinct employment brand and fostering a strong culture to attract and retain talent isn't new, but it's never been more critical.
Stand-out
Employers who want to attract and retain the best talent, need to stand out from the crowd.
Setting your organisation apart from the competition isn't just important to your customers. In fact, employee engagement and satisfaction has become so vital that some organisations are dedicating entire staff positions to handling the employee experience. The bottom line is that if your company hasn't addressed the way it keeps employees happy, and how it looks after their wellbeing,  it is working behind the curve.
Healthy workplaces promote mental health and wellbeing. They are positive and productive and get the best out of everyone in the workplace.
Businesses that care about good mental health and wellbeing attract and keep top talent because they're great places to work. The facts are clear: as well as benefiting employees, a mentally healthy workplace is also better for your bottom line.
ROI
Investing in creating a more mentally healthy workplace is beneficial to all staff. As a result, employees will be more engaged, more motivated, morale will be higher and staff will be more willing to go above and beyond the requirements of their role.
All of this will add even more to your return on investment and makes for a happier and healthier workplace that will retain good staff.
Research
Instinct and Reason conducted research in Australia beyondblue as part of the Heads Up Initiative.
The Employer of Choice study had the following key findings:
Nearly three-quarters of Australian employees say a mentally healthy workplace is important when looking for a job in the future.
A mentally healthy workplace was the second most important factor in employees' decision to accept a new position.
A mentally healthy workplace that was both friendly and supportive and promoted and protected the mental health of its employees was the second most powerful inhibitor of a worker leaving their job.
Three in four employees agree that businesses investing in mental health get a good return on their investment.
A mentally healthy workplace makes an employee more committed to their job and less likely to seek other employment.
Almost half the employees surveyed have left a workplace because it had a poor environment in terms of mental health.
While a mentally healthy workplace is important in attracting and retaining staff today, it will be even more important in the future as younger workers move through the workforce.
https://www.headsup.org.au/docs/default-source/resources/instinct_and_reason_employer_of_choice.pdf?sfvrsn=4
Win the war on talent
There is a clear link between a mentally healthy workplace and the attraction and retention of staff and suggests that organisations need to create more supportive workplaces if they want a competitive edge in their hunt for the best people.
Actions that organisations need to take include policies, training, supportive management and action – and these need to be addressed if employers want to leverage the competitive advantage of being able to attract and retain the best workers.