How It Creates Self-Persuading Prospects
Professional service clients, in the age of digital, do not want to be sold. They want to buy. They see themselves in the driver's seat of the entire process. They choose when, where, by what channels and for how long they engage. They disengage whenever they want. They choose to enter dialogue when they are ready. They are fickle, unpredictable and impossible to control.
Power has shifted to the service buyer. This is a complete flip-flop for service marketing professionals who have relished control. From time immemorial, we shaped messages, shaped behavior and shaped outcomes. But no more.
Along came digital marketing, and suddenly, it all changed. With virtually everything buyers needed to know moving online, they chose to forego appointments with consultants and to do their own research. This sh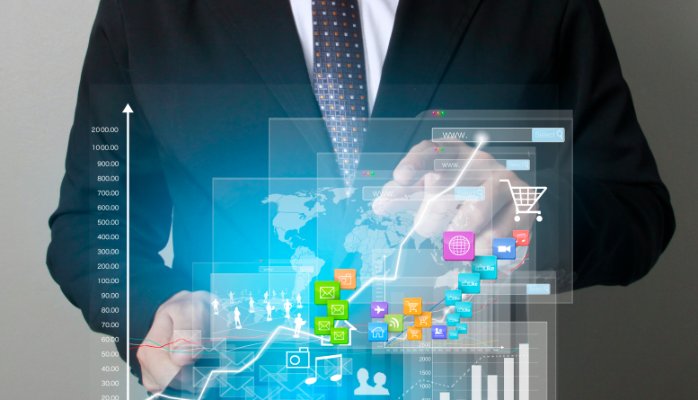 ifted actual human conversation to the very end of a long in-bound digital journey.
So is this good news or bad news for marketers today? I believe this shift is the single best opportunity you've ever had. Why? Because most professional service firms still engage in complex selling and digital marketing is perfect for the complex sale.
Digital versus analog marketing
Just so we're all on the same page, I'd like to clarify what I mean by digital marketing and contrast this with analog marketing. I find that many people are still unclear about what digital marketing means.
Let's start with analog marketing. For decades, professional service organizations went to market through a select handful of tactics:
They asked their clients for referrals.
They attended tradeshows and conferences.
They advertised in highly targeted trade publications.
They joined industry associations and networked.
They spoke in public.
They formed partnerships and strategic alliances.
They bought lists and direct mailed people.
When all else failed, they cold-called prospects.
I think of this as marketing 1.0. This is classic analog marketing and it worked for a very long time. The truth of the matter is that most of these tactics still work.
Then along came two important technologies: the internet and email. Most service firms, often begrudgingly and without understanding why, built websites. These were rudimentary animals, sometimes functional, not very pretty and not very well done. But they were required so everyone built them.
Along with this, service firms also embraced email marketing. In fact, a lot of companies went a little crazy with this technology and so spam was born. Inboxes were flooded and spam-blocking software thrived.
I think of this as marketing 2.0. It was the very early stages of digital, the basic building blocks of a still primarily analog world that was about to be disrupted by three ground-breaking technologies.
Digital marketing, or marketing 3.0, was born as three very powerful and very diverse technology advancements went mainstream:
Social media
Content marketing
Marketing automation
Social media gave rise to virtual communities who were connected in no other way than digitally. Many of these people had never met each other in person. This also gave birth to blogging, which allowed people to express themselves like never before. Suddenly, everyone was a publisher.
Very soon a proliferation of content marketing vehicles became feasible for the average marketer with decent technology skills. Webinars gave marketers a platform to speak to an online audience. White papers and e-books allowed companies to share more in-depth concepts. And then video streaming made it easy to share rich content.
_____________________________________________________
Key Take-Away
If you manage digital marketing the right way, you will be a more productive company with higher profit margins from the exact same set of people.
_____________________________________________________
But with all of these content channels coming to life, marketers needed a way to track everything. Thus marketing automation was born. These technology systems brought the diverse channels together in one package. Suddenly all of these channels found a home in marketing automation systems.
Because these technologies were so new and so different from traditional analog marketing tactics, they were hard to describe in just one word. This is why the term digital marketing came to life. Digital marketing represents platforms, technologies and communication systems that are digital in nature. This often includes channels such as:
Social media
Websites
Email marketing
Blogging
Webinars
Videos
E-books
White papers
Action guides
The complex sale
Digital marketing also represents a shift in how prospective ideal clients consume information and make decisions. In days gone by, professional service firms would begin a relationship with a client through a discovery meeting. After that, a consultant would prescribe every step the client should take. The consultant tried to control the sale.
Often times the steps in the complex sale looked like this:
Discovery: to establish client needs, budget and whether or not there was a fit.
Requirements definition: to specify the outcomes the client wanted to realize.
Roadmap development: to define steps the client should take to realize outcomes.
Client buy-in: to get the client's consent before formalizing a proposal.
Proposal construction – to document everything that was verbally agreed to and establish milestones, timelines and responsibilities between the client and service provider.
Refinements: to make final adjustments to the proposal.
Launch: to get all the paperwork signed and legalities ironed out.
But with power now shifting to the buyer, the question becomes, has digital marketing killed the complex sale? I don't believe so. Digital marketing has instead changed the nature of the complex sale and shifted certain phases that used to be completely analog into the digital space.
The complex sale in the age of digital marketing
The complex sale used to begin with discovery, which was always unique to a given client, situation, geography and physical site. I'll give you three examples.
If you were a technology consulting firm, you wanted to understand everything possible about the current-state operating environment: which technology systems were in place, how they were managed and the competencies of the staff.
If you were a financial adviser, you wanted to understand everything possible about a client's financial situation: their annual income, how much they saved, how much they had invested up to this point, how their investments were structured, how much they were likely to earn between now and retirement.
If you were a management consulting firm, you wanted to understand everything possible about a company: how strong their market share was, how their products and services fared against competition, how effective their management had been at leading through change and how the client's cash position left them strong or weak.
But here is what service providers never quite seemed to realize. No matter what market they served or how nuanced a client's situation might be, the same basic process and principles would always come into play. Over and over again, service providers would solve the same types of problems with only minor differences from one engagement to the next.
This is why digital marketing is actually perfect for the complex sale. A moment ago I said digital marketing has changed the nature of the complex sale. Here is what I mean.
If you were to examine the last 10 ideal engagements you've had, I'll bet that you would find certain common characteristics among all of those clients. We have conducted this exercise with numerous clients where we look at:
Presenting issues.
Proposed solutions.
The roadmap to the engagement.
The outcomes.
What we've discovered is that there are just a handful of presenting issues, the reason someone engages with a professional services organization. From one engagement to the next, the proposed solution for each presenting issue is very similar. The roadmap is also very similar.
This means that you can probably identify a set of presenting issues, today, with no actual client in the room, and diagnose a solution and a roadmap. I call this the straw-man.
This is how digital marketing has changed the nature of the complex sale. Now, you don't need an actual client to start diagnosing and architecting a solution. You can use past engagements to create content that speaks to common presenting issues. You can also structure a roadmap based on the presenting issues and your proposed solution.
If you package your content and promote it through digital channels, people who face those presenting issues and who are looking for solutions will come to your website and register for your content. They will not be able to resist it.
This is what I meant when I said that certain phases of the complex sale have shifted from the analog to the digital space. The first three stages of the complex sale – discovery, requirements definition and roadmap development – can be delivered in a completely digital context, without ever having met the client. Now that's powerful my friends.
What this means is that your counsel can be engaging with new prospective clients 24 hours a day, 7 days a week, 365 days of the year. Your best ideas and the sensibilities of your top consultants can be working for you around the clock, even when you are sleeping.
This means you can be far more productive and pull far more people through the complex sale than ever before. Technology can now handle the first three phases, if you build the right kind of content marketing programs. I'll discuss this more in my next post on this topic.
For now, I want to leave you with this key thought. If you manage digital marketing the right way, you will be a more productive company with higher profit margins from the exact same set of people. That, my friends, is game-changing.
How to accomplish this goal
I've developed an Action Guide called 7 Steps To A Website That Drives Service Revenue. This in-depth guide contains 7 videos and downloadable tools that will show you how to stimulate the digital ecosystem and pull great prospects through the early stages of the complex sale.
If you find digital marketing confusing and want to know how to make it work for your service company, I know this Action Guide will really help you.
About the author
Randy Shattuck is a senior marketing executive, marketing automation guru and founder of The Shattuck Group, a full-service marketing firm that specializes in growing professional services firms.
Search
Everything you need to know about Digital Transformation
Subscribe
The best articles, news and events direct to your inbox