Last week in Sweden the privacy and harassment issues associated with the app Periscope were raised. Children and teenagers using Periscope are sending each other challenges such as 'show your bra when you've reached 20 views', and when fishing for more 'likes' young girls are promising to take off their sweaters if they get 100 likes. Also, in schools, the app is used to stream lectures by teachers, and many teachers feel unsettled by the idea that what they say and do can be watched online by anyone. A third issue is that the app is being used by students to film each other getting dressed for physical education lessons.
The live streaming app Periscope helps you to run your own live online show. Anyone can get a glimpse into your life. As a user you can search for live broadcasts all over the world and see who is using the app right now.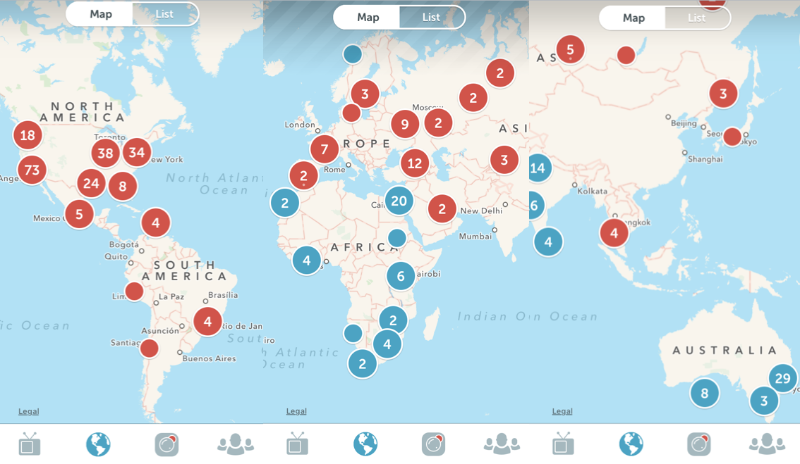 I did a search on the app yesterday evening and I landed in a living room in Sweden where three girls were looking at themselves on the app. In another broadcast I could watch what was happening outside Buckingham Palace in London, and there was also a live lecture in Boston. Then I did a new search during the day and found a young girl streaming live from her bedroom. There were many sweet comments and lots of 'hearts' sent to her. It's very easy for 'groomers' to find victims online, and online streaming apps are just one more way for them to connect with kids.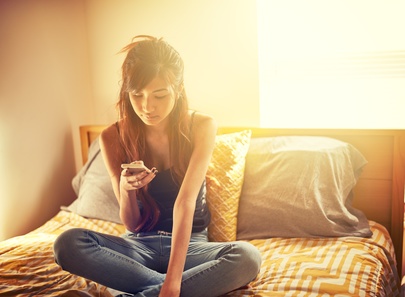 Periscope is an open app that allows anyone to watch every broadcast and comment on your video if you are not actively changing the settings. As always, technology moves fast and humans are slow to adopt it and learn how it all works.
Last week I spoke to an acquaintance who has ten-year-old twins. In the last few years, he has refused to get involved in any social media networks himself 'because it's totally meaningless'. We discussed the issue for a while, and it turned out his kids have smartphones and I asked:
'Do you know what they are up to online?'
'Well, sometimes I ask them.'
'Okay, do you think there are any risks that they will download and explore any new apps?'
'Erm, yes, maybe.'
I can assure you that two creative children who like to explore the world are downloading new apps and trying them out themselves and with their friends. Their father spends a lot of time in denial of the impact online life has on his children.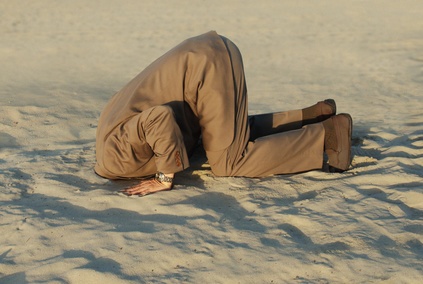 As with its owner, Twitter, there is no function on Periscope to stop harassment and grooming. Periscope's terms of service clearly state that they do not take any responsibility whatsoever for the content on their platform, and you as a user are expected to understand that you may be exposed to content that is offensive or harmful. Thank you for making this clear to us, Periscope.
Periscope has been around for almost a year and new similar services will launch in the next few years. Live streaming videos are going to be as common as good old YouTube in the future.
These apps bring with them great privacy issues and can put vulnerable people at risk. There is no way we can filter out the bad from the good, and it's really up to every one of us to educate ourselves about the risks of video streaming. Next time it might be someone you know who is exposed to grooming. Or, it may be you who is filmed when you are getting dressed in the gym.
Tips for safer use of Periscope and similar social media networks
If your kids are using a new app, download it yourself and see what it's all about. If you behave like a technophobe, never trying out new technology, your kids will probably not take your thoughts about technology seriously.
To protect your privacy it can be good idea to use a fake name when using Periscope.
In setting you can let only the people you follow chat with you, and you can hide your location as well.
Norms about how to behave that are applicable in real life are relevant online as well. Discuss these with your children.
Read more from me on www.sofiesandell.com and sign up to my Digital Leadership Inspiration newsletter here.
Search
Everything you need to know about Digital Transformation
Subscribe
The best articles, news and events direct to your inbox