The digital marketing landscape is becoming increasingly more complex and, in many ways, ephemeral. With the volatility of  the digital sphere, the trends indicate several opportunities for brands looking to position themselves online.
As new technologies emerge, new software created, and companies are founded, the associated risks for businesses is determining a position on integrating the newest, shiniest technology or to focus their marketing efforts on their core efforts. Early adopters gain a clear advantage in terms of brand positioning and securing new market interests while conservative brands tend to miss out or have to catch up by investing resources to retain their market share.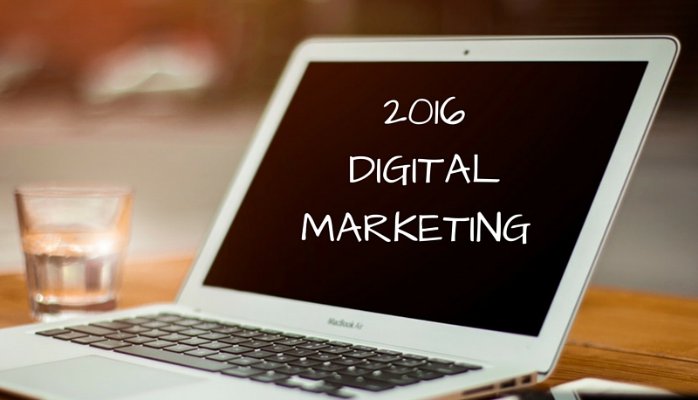 What's in store for 2016?
Before any predictions, it's clear that the digital marketing landscape is quickly evolving and continuing to blur the lines between real time and longer form content. As these changes emerge, consumer preferences are shifting but can brands actually preserver their positioning and respond to these changes?
The best place to start is to look back at 2015 and allow those trends to determine what's in store for the coming year.
In 2015, four digital marketing predictions emerged.
Content/ Context will continue to dominate
Cross platform marketing will grow
Mobile
Data and personalization
Looking forward to 2016, last year's digital marketing trends require some fine tuning to better suit consumer preferences, marketing realities and a more crowded online marketplace.
Content/ Context
In 2015, valuable content boosted via paid promotion was important. Content in the right context seemed to be an important aspect of long-form content for many brands. Especially in light of SERP's trying to bridge the great divide.
It will remain that way in 2016 with a few minor tweaks.
Blogging and content creation will remain a critical aspect of brand positioning online. With that, social promotion and dynamic image and video-based content will take a more prominent role in the content funnel. Words won't be the only touch point for brands. Especially with video streaming giants Periscope, Meerkat and Blab positioning themselves, content marketers need to readjust their definitions of content or, at the very least, expand their content offerings within this new reality.
Within content offerings, companies are now realizing the significant impact of user-generated content. User generated content programs are clearly gaining popularity, some notable ones of 2015 include:
National Geographic, Windows 10, and Camelbak.
These brands span the industry spectrum from tech to product to global tourism. A little creativity and a willingness to engage and solicit content from fans, can go a long way.  Expect this user focused trend to grow in 2016, as more companies integrate some form of UGC campaign to increase brand affinity and loyalty.
Creative content is not specific to either the B2C or B2B spaces. In 2016, content marketers need to test visual and video platforms, not to mention live streaming, as new means to offer content that is engaging and will entice users beyond the classic text-based blog.
Mobile First
Last year, the trends of mobile usage were outstanding. As the surge in the mobile market directly affected the marketing industry, 2015 pushed the industry to its limits in terms of content marketing on mobile device.
In 2015, Google made a clear statement of mobile trends by announcing that mobile took over desktop traffic in 10 countries. They also released an algorithm update boldly stating that mobile is here to stay and pushing out those sites that aren't willing to play with the big boys. While Google is willing to accept two versions of the site, they are clearly making a statement of their predictions in terms of mobile trends.
The mobile-first, or multi-screen, trend will only continue gain steam in 2016. Responsive design is just the tip of the iceberg. Customers are clearly showing their multi-device and multi-channel preferences. In an attempt to face the new digital landscape, marketers are shifting their strategy towards an omni channel marketing approach.  Mobile will continue to dominate in 2016 and marketers should focus on creating a seamless user experience across several devices and channels.
This mobile-first approach is especially important for marketers working with the next generation. According to some research, this generation spends almost 18 hours a day consuming content on a mobile device. Remember, they were born with mobile devices in their hand. So they are extremely comfortable with this medium, which means that this generation is performing a majority of their searches, purchases and media consumption on mobile.
It's time for companies to realize that the next gen users are the future, engaging them now will only secure their affiliations and purchase preferences in the future.
Users are screen-agnostic, so why are brands so hesitant to jump on the cross platform bandwagon?
Separate digital strategies for different devices won't be effective for today's multi-screen user. It's too difficult to segment consumer behaviors based on mobile, desktop, tablet usage. With so many potential touch points for users and multiple channels of engagement, brands need to ensure that their content is relevant and in-line with the various content delivery channels.
Social Media Gaining More Steam
According to recent studies, social media is the number one online activity surpassing entertainment.  This surge clearly parallels the increase in mobile device usage.
For many brands, social media is turning into one of the top referral traffic sources and, at the same time, dominating advertising spending. As an example, social media powerhouse, Facebook, launched in March 2015 an entire new array of advertising options for brands including dynamic product ads and a carousel style display (both native and on Instagram), as a response to the growing trend of social media consumption.In 2016 and beyond, social media will continue to dominate the online world, so marketers must put more of their efforts in integrating social media into their overall marketing strategies.
The Underlying Factor: Evolving Data
Last year was focused on data driven marketing efforts. The predictions of a 60% increase in marketing analytics spending fell short in comparison to actual spending. Venture Beat's report predicts that it will continue to increase to 73% in some industries and reach almost 100% for large cap B2C companies.
What does this trend in marketing analytics usage mean? It just means that big data is growing and driving many business decisions.  Data analysis is becoming increasingly more sophisticated enabling companies to analyze multiple layers, or dimensions, of data simultaneously. 2016 will be the year that this more complex style of interpreting data sets dominates the market. This format may overwhelm the beginner marketer, but this strategic and informative process is quickly becoming the baseline for correlating business results with marketing goals. Obviously, data has always been a critical aspect of business success. Now, in today's digital first landscape, a multi-faceted strategy to data analysis enables companies to identify the cause and effect of any digital efforts and its impact on the bottom line of the business.
Awareness of data is not enough. Staying ahead of the curve will only be possible for a company that integrates multi-dimensional data analysis. aware of these in order to stay ahead of the curve.
As we ring in 2016, digital marketing trends for companies should focus on creating a refined almost personalized digital journey that is consumable on any device, at any touch point, and can be attributed back to the marketing efforts of the brand. With a data-driven, consumer focused, non-device focused digital marketing strategy, any brand can succeed this year and transform this past year's trends into actionable, growth oriented long-term results.
Note: This post originally appeared on Business2Community
Search
Everything you need to know about Digital Transformation
Subscribe
The best articles, news and events direct to your inbox