The equation translates into "Lighter Than Air Vehicle plus Unmanned Ariel Vehicle plus Internet of Things plus Predictive Analytics plus Predictive Maintenance equals Return on Assets". This is more of an idea or concept than reality at the moment. Having said that each item in the equation is reality today, my concept is to bring them together and make them work in an integrated process.
This morning I saw this post from the Wall Street Journal and it reminded me of some feasibility studies I had been involved with at Sime Darby a few years back which involved the use of LTAV's for Palm Oil Plantation Logistics and Harvesting.
I have long been interested in aviation, since serving in the Royal Air Force Air Support Command, building and flying model aircraft, my chosen profession Supply Chain Management and my love affair with technology after finally being awarded my PhD in Computer Science.
So now all of this knowledge and experience came together and made me think about what is happening in supply chains today and how things could be further optimised with the use of available technologies. I have been working on Big Data, Predictive Analytics and Predictive Maintenance processing for a couple of years now and with the downturn in the price of the barrel of oil I find that people are starting to look at enablers to keep things going with less but still achieving a Return on their investments. One of the ways to do this is to look at maintenance of the assets. It should be obvious that a key driver in the current situation should be maintenance and wherever possible optimise the process and reduce both cost and risk of failure.
So then here is the concept, and I mean a concept at the moment. However as mentioned earlier being involved in a number of feasibility studies that focused on:
LTAV Usage
UAV (Drone) usage
Predictive Maintenance
Predictive Analytics
Big Data
IoT
My belief is that the concept could become a reality within the next decade!
The LTAV has come back into the limelight for many reasons in recent years for such things as heavy cargo lifts, surveillance, disaster relief, and in fact tourism not to mention advertising. The cost of aviation is extremely high plus its operation especially when you talk about hiring Helicopters to do inspection work etc. This is where an LTAV would come in as being a sustainable alternative to heavy lift fixed wings and helicopters. In theory the LTAV has a much greater endurance than both fixed wings and helicopters and potentially can be used to cover huge distances. Now if we consider using drones for inspection it must have a platform to work from, enter the manned LTAV. Using the LTAV as the platform for inspection of a pipeline or a offshore field where Drones would be employed. Launched from an ariel platform we can see that inspections could be achieved in realtime in an ongoing basis. Realtime data is being captured by both the drone and sensors (IoT) and fed back to the command centre, be that on the LTAV or some distance away. All of this data is being fed into a Predictive Analytics or Predictive Maintenance applications, which will give insights as to what the future might hold surrounding the asset. From this we could then launch proactive maintenance campaigns, thus reducing the risk of failure.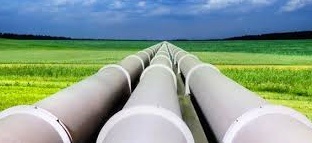 So there it is the concept in a nutshell, all of the enabling technologies are in fact available now, what is needed now is is to formulate an integrated process and possibly a pilot project. As I said this concept could become a reality fairly quickly with the right motivation and teams to make it happen. For my part I would be willing to be involved in such a project which inevitably will bring about significant process changes, business improvement and the Return on Investment.
Search
Everything you need to know about Digital Transformation
Subscribe
The best articles, news and events direct to your inbox