Welcome to the latest edition of The Digital Transformation People Community Digest
Making sure you don't miss out on the hidden gems – great articles, podcasts and videos packed full of insights and knowledge to help you on your personal and digital transformation journey.
Here are our top picks for this edition and you can also access the resource library on demand by joining the community and learning platform. Thank you to everyone who's thought leadership we've included and for those who've brought it to our attention.
Top Picks

Friday Fireside Chat Rita McGrath & Ray Wang Full Session

The digital giants are pulling further and further ahead of the rest of us and will eventually reshape our economic future into one of extreme capitalism. R "Ray" Wang an icon of Silicon Valley and author of the new book 'Everyone wants to rule the world' anticipates we will have huge data-driven networks, extreme consolidation, extreme investing and extreme monetization. So how do we respond, how do we compete and how do we legislate to harness the power of these new Data Driven Digital Networks (DDDNs) for the good of all?
Any business, start-up or incumbents hoping to be successful in today's environment needs to understand the context of today and landscape for tomorrow. This is a hugely enjoyable and awe inspiring conversation between two of the titans of modern business strategy. A must watch.
Video 58:04

Digital for the non Digital Executive: An interview with George Westerman

In case you missed this excellent event from MIT, as Senior Lecturer and Principal Research Scientist and author George Westerman explains how managers can make it easier on themselves to explore uncharted digital territory in the quest for development and growth.
One of the biggest sources of disconnect is between business leaders and the IT unit, "digital is fast and our IT unit is slow", "they get tech, but don't understand our business," or "our CIO should be called the CI-No". Yet, for all of the times we've heard these sentiments, we do not see companies succeed for long at digital transformation without engaging their IT units in the effort.
So, where can you start?
Video: 38:28

Can you innovate while turning around a company? With Hubert Joly former CEO Best Buy & Strategyzer

A phenomenal post from Alexander Osterwalder Co Founder of Strategyzer as he speaks with the hugely experienced Hubert Joly, former CEO & Chairman of Best Buy, author of The Heart of Business and now Harvard Professor as he shares how he worked with people to turn around Best Buy, rather than seeing them as the source of the problem (and firing them).
Expertly facilitated by Nick Himowicz Innovation Consultant at Strategyzer and a really excellent format combining current thinking, research and insights from Strategyzer with practical real life experience from a master practitioner.
Video 54:12

The 2021 State of Digital Transformation: Altimeter

In this year's State of Digital Transformation report Altimeter the goal was to identify the key differences between the businesses who succeeded at digital transformation, and those who are still struggling. By separating the responses of high performers and average performers, the resort shares the key characteristics of companies that successfully met their transformation goals and the key investments and choices they made to get there.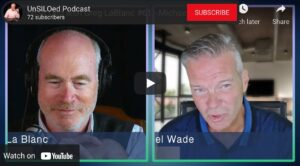 Five patterns of thinking that distinguish great innovators from the rest of us – unSILOed with Greg LaBlanc #61 – Michael Wade
In this episode of Greg La Blanc's UnSILOed Podcast, Michael Wade Professor of Strategy & Innovation at IMD Business School talks about the five patterns of thinking that distinguish these innovators from the rest of us. He shares how Attention, Levitation, Imagination, Experimentation, and Navigation—make for a fresh and flexible approach to problem-solving. Find out how to free your imagination and detect hard-to-observe patterns. Video 1:02:37

The Exponential Age Will Transform Economics Forever

Shared by John Hagel the Long Read from Wired by Azeem Azhar author of Exponential: How Accelerating Technology Is Leaving Us Behind and What to Do About It. It's hard for us to fathom exponential change – but our inability to do so could tear apart businesses, economies and the fabric of society.

The People Side of Innovation – a free mini book by Stefan Lindegaard
Stefan Lindegaard
 is a speaker, strategic advisor and Founder of The Growth Mindset For Shaping he Future. He writes prolifically and produces exceptional content on open innovation and growth mindset. You can 
connect with him
 on LinkedIn and he's kindly shared this pdf here too.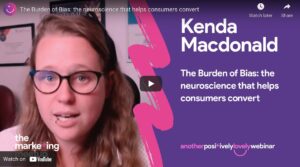 The Burden of Bias: the neuroscience that helps consumers convert

A post by Joe Glover Founder of the hugely popular Marketing Meetup Community. In this session he introduces the Fabulous Kenda Macdonald 😁 Kate is a specialist in Behavioural Marketing Automation a Best Selling Author a Speaker and an Agency Founder
Brains are bad at buying. They struggle to make even the simplest, most logical decisions. When decisions get tough they won't decide at all, they'll just grind up and do nothing. So how do you, the nimble marketer, get brains to not only make a decision – but make the right decision?
Podcast: 55:00
You can't wait to get the right people on board to transform your business. You need them now, equipped with the right knowledge, experience and capabilities to make a success of your digital transformation.
Talk to us now about our talent solutions for digital transformation. We have the experience, expertise and network to help you to secure the people you need to succeed.
"We have engaged The Digital Transformation People several times for both interim, trusted advisor and executive roles. They were quick in understanding our business and our specific challenges. With this insight and their excellent international network they were able to find us high quality candidates whose contributions have been pivotal to the success of our transformation initiatives. Their advice throughout has been of the highest quality and integrity and I would not hesitate to use them again."Carsten Tillner, Director of Business Transformation at McKessonEurope
Search
Everything you need to know about Digital Transformation
Subscribe
The best articles, news and events direct to your inbox
Read more articles tagged: