"Digital transformation" is hot these days. The key question, though, is not "why" but "how" boards of "ordinary companies" should take action. This article suggests pragmatic steps to take now.
You would have to be shipwrecked on a deserted island not to have noticed the hype around digital transformation. Entrepreneurs such as Uber and AirBnB introduce exciting new business models, and the explosive growth in volume creates opportunities for providers of digital infrastructure[1].
However, if you're not Amazon, Google, Cisco or any of the other digital trailblazers[2], it can be tough to establish a clear line of sight and determine the proper course forward. In this article, we propose pragmatic steps that board members of "ordinary companies" should start taking today.
But first an assertion: digital disruption and the need for digital transformation have arrived. Most executives acknowledge this, but may remain uncertain about the implications for their business[3]. Some question the significance for their particular industry and point to the Internet hype and bubble of 2000/2001 as a reason to wait and see.
This is not a viable approach; digital transformation 2016 is more profound and pervasive than the hype of 2001, and it is accelerating in speed. It has – metaphorically speaking – transcended the tipping point of adaption, and is becoming relevant for more and more, if not all, industries[4].
McKinsey estimates that the "Internet of Things" (IoT) will represent a market opportunity of 11 Trillion USD[5]. Cisco predicts 19 Trillion USD market[6]. Regardless of who is right, it is a large number.
Gartner research[7] suggests that, by 2020, 75% of businesses will already be a digital business or preparing to become one. Even if they're off by a few points, it is a large percentage.
Several studies[8] have shown how industry leadership positions are much more changeable today than earlier. Even if competition from new digital business models is not the only explanation, it is clearly a contributing factor.
The behavior and expectations of customers change dramatically as a direct consequence of digital enablement
You may choose to "wait and see" only at your peril[9] and few executives would do so knowingly and deliberately.
A barrier to action, though, is the "digital divide" between today's senior management and non-exec board members on one side, and an up and coming generation of digital natives on the other. Current captains of industry may still be at the helm, but junior crewmembers know better how to navigate the waters ahead. An uneasy situation for the captains …
So companies and their boards face a number of strategic, organizational and operational challenges, which manifest themselves through symptoms such as:
Treating "digital" as just another mega trend in the ritual annual strategy cycle and/or a matter of marketing effectiveness
Boards pushing for disjointed digital action and reporting on digital metrics without a coherent set of strategies (often determined by the most vocal and digitally active board member's latest interest, be it Twitter, Snapchat, Instagram, Whatsapp or Pinterest or Yak Yak … you may insert the latest fad)
Undue expectation that the CIO will be on top of all relevant digital developments. "Digital transformation" is first and foremost a strategic and business transformation and only secondarily an IT transformation (as important as that may be)[10]
Digital insight anchored at too junior level in the organization, so that digital initiatives are initiated bottom-up or simply executed under the radar screen[11]
Digital competency treated as a bolt on to the current board composition and/or delegated to yet another sub committee of the board.
Addition of digital competencies to the board not being prioritized even though they are currently not sufficiently present in the majority of organizations[12].
This leads us a number of concrete recommendations, which are rooted in some fundamental beliefs:
It is the responsibility of the board to ensure the sustained development of the company, and as a basis for that, a coherent strategy and allocation of sufficient resources to implement it[13]
A coherent strategy for a company must be rooted in a diagnosis of what's going on, clear decisions regarding the business model(s) of the Company and how to achieve its stated objectives
Even the best strategy is worthless unless implemented. Boards must ensure executives take action[14]
Here is what non-exec board members need to do:
Insist on making "digital transformation" an integral component of the corporate strategy, not a disjointed stand alone strategy
Make "digital transformation" an explicit follow-up item on the strategic agenda for the board
Pay particular attention to alternative business models and new competitors
Get a proper set of digital KPIs integrated into the reporting to the board: one reflecting a coherent strategy and relevant metrics. These will likely include competition and customer behavior
Review the composition of the non-exec board to ensure the right mix of competencies and profiles
Watch out for adding a token 26-year old "tech wizard" as a standalone solution; he/she may not be able to make their digital voice heard and/or appreciate the challenge of transforming an established organization
Ideally, add seasoned board members with experience of a similar challenges, both in terms of business model disruption and organizational transformation
Challenge board members to crystallize the implications of digital transformation for their area of competence (e.g. supply chain, marketing, sales) and/or sub committee they represent (audit, risk, nomination)
Carefully review the competence profiles of the CEO and the executive management team, and how digital decisions are made[15]
Here is what you should ask of executive management:
Establish a view of the waters ahead in terms of digital trends relevant for your company. Get the analytics capabilities in place to mine data within, across and outside your company. External support may be needed to navigate the many tools and sources[16].
Form hypotheses for implications and options; threats to your business as well as opportunities. Think laterally and how to leverage the power of communities and potential new industry eco systems.
Chart a course – any course almost – based on your assessment, your options and the choices you've made. It will never be perfect, but it forces you to consider alternatives.
Make explicit decisions about the bets you make, and the options you discard. You can't sail east and west at the same time.
Get the infrastructure in place to "web scale" quickly with variable cost[17]. Specifically, you may exploit the scale and flexibility of Cloud-based solutions, even if you forego some autonomy.
Charting a course for digital transformation may seem a daunting task, but just like sailors at sea can't choose the weather, boards must face reality the way it is – not as they would have preferred it to be. However, once they do, they will realize that their strategic skills and business acumen will go a long way.
The essence of our advice, therefore, is to cast your inhibitions aside, grab the helm and embark on the journey.
Happy sailing.
Sources:
[1] E.g. intel.com/what-happens-in-an-internet-minute/
[2] "Exponential organizations" by Salim Ismail of the Singularity University offers a great perspective on such Companies
[3] Interviews and conversations by the authors and validation with board members
[4] Whether this transformation is more or less significant than earlier shifts such as the industrial revolution, is not the subject of this article
[5] McKinsey Global Institute, Unlocking the potential of the Internet of Things, June 2015
[6] http://www.washingtonpost.com/business/on-it/cisco-ceo-at-ces-2014-internet-of-things-is-a-19-trillion-opportunity.
[7] http://www.imd.org/news/IMD-business-school-and-Cisco-join-forces-on-digital-business-transformation.cfm
[8] BCG, e.g. 2015 Annual Board Conference, Copenhagen, March 12
[9] See e.g. Tech Trends 2015 by Deloitte
[10] See e.g. HBR analytical services report: Driving Digital Transformation:
New Skills For Leaders, New Role For The CIO
[11] This is not inherently bad – we appreciate experimentation and risk taking – but without an overarching diagnosis and strategy, less likely to be effective.
[12] Inspired by local survey results by Odgers & Berntson Board Survey "Boards & CEO's preparing for Growth" 2014/2015
[13] Regardless of corporate governance model, although the specific split of roles and responsibilities between executive and non-executive directors may differ
[14] Inspired by R. Rumelt "Good Strategy Bad Strategy" (2011) and the experience of the authors
[15] A survey by HBR analytical services showed "lack of digital leadership" as one of the top three reasons for poor performance by "digital laggards"
[16] See e.g. http://chiefmartec.com/2015/01/marketing-technology-landscape-supergraphic-2015/
[17] See e.g. Gartner 2015 Tech trends report, BCG: www.bcgperspectives.com/borges-map-navigating-world-digital-disruption/
About the authors:
Jens Harsaae is an independent non-exec board member and advisor to private equity and industrial clients.
He was formerly the managing director of the Boston Consulting Group in Denmark.
Most recently, he served as chairman of the board for Conscia A/S (a Cisco Gold partner, acquired by a private equity fund) and as an advisor to nSense (a cyber security consultancy acquired by a software provider).
Morten Kjær is a management consulting professional with specific expertise in commercial strategy and commercial excellence. Additionally he is a non-executive board member in several professional services companies.
Following a long career within media and communications, Morten has held the positions of deputy CEO and CCO of Capgemini in Denmark and that of Managing Director of a Marketing professional Services company in Denmark and Sweden.
His current position is that of Managing Partner, building and running the consulting company Clay, specialized in improving analogue and digital marketing.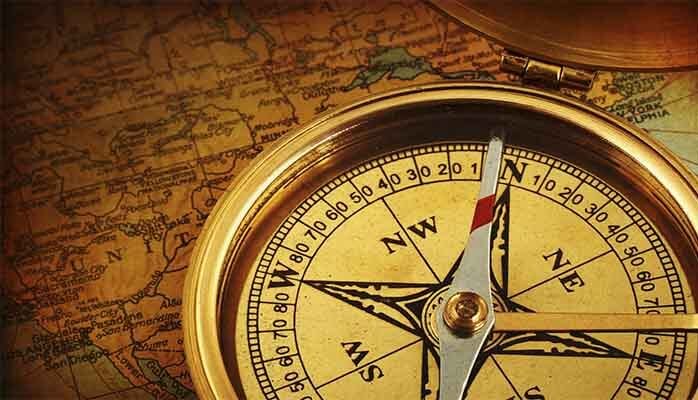 Search
Everything you need to know about Digital Transformation
Subscribe
The best articles, news and events direct to your inbox