A few years back, I was asked in a job interview to name an innovative company. I immediately responded: Nike. My reason back then was that I had invested in the first ever Nike Fuelband, a fitness tracker that looked super chic on my wrist with its colored LED lights. Serena Williams was wearing it on the court. And so was LeBron.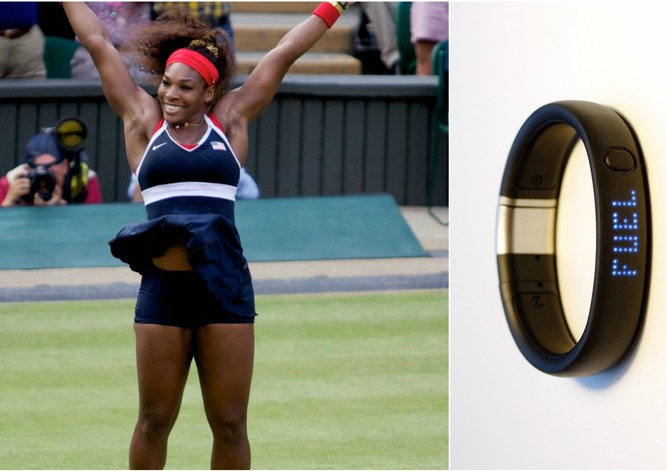 The product spoke to me at a level that felt personal. It gave me Fuel Points for even lifting myself off the couch to fetch beer from the fridge. I thought it was revolutionary. Besides, I was very desperate for a job and Nike was the only company that asked for a sense of humor in candidate profiles.
Of course I never got the job. But Nike did build its business on innovation. It disrupted the industry by breaking out of the shell of just manufacturing shoes and T-shirts. It started focusing beyond selling. Beyond its own products. It became a part of its customers' lives around the world.
Now you might think that it's easy for a cool company like Nike to take an innovative path and create a digital ecosystem. But that seems totally unfounded when we look at Asian Paints, Asia's second largest paint company with a turnover of $2.3 billion. It has been able to expand into 19 countries, achieve remarkable annual growth whilst improving efficiency and transforming customer experience. Without a glimmer of glamour.
Nike and Asian Paints are two very different companies in very different industries. Yet they have both achieved digital mastery.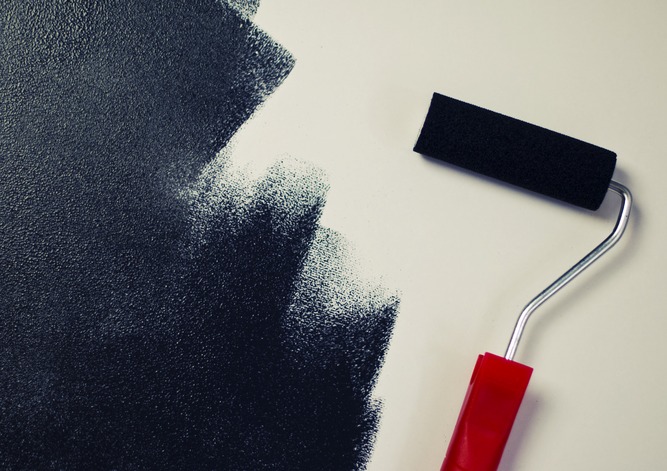 What does it take to become a Digital Master?
For starters, Digital Masters get two things right:
Digital Skills: They seize the right kind of digital opportunities. And for the right reasons. When Nike started having conversations with its customers on

social media

, it was not about pushing its products. It was about building a community of sports enthusiasts and having discussions around global events. But all these activities/data gave Nike a rich insight into the minds of its consumers. And this eventually helped the company in getting closer to its customers' needs and tailoring its internal business processes accordingly.
Leadership Skills: If people at the top don't know how to execute and play with new technology, then don't expect any

transformation

in your company . You need to have a vision of sorts and a hell lot of coordination to bring about any change in your firm. And if you have a company that has more than a single unit, then get this: Most people wear blinkers and work in their own units. In silos. So it is very difficult to get everyone to work in the right direction and at the right speed. Besides, most of us hate change. Asian Paints gave the reins of Strategy and IT in the hands of its Chief Information Officer (CIO). An odd decision. But it helped the company in engaging its employees and linking the different digital activities.
That's not just it.
There are four stages to Digital Mastery:
Take a peek at the graph below and process it.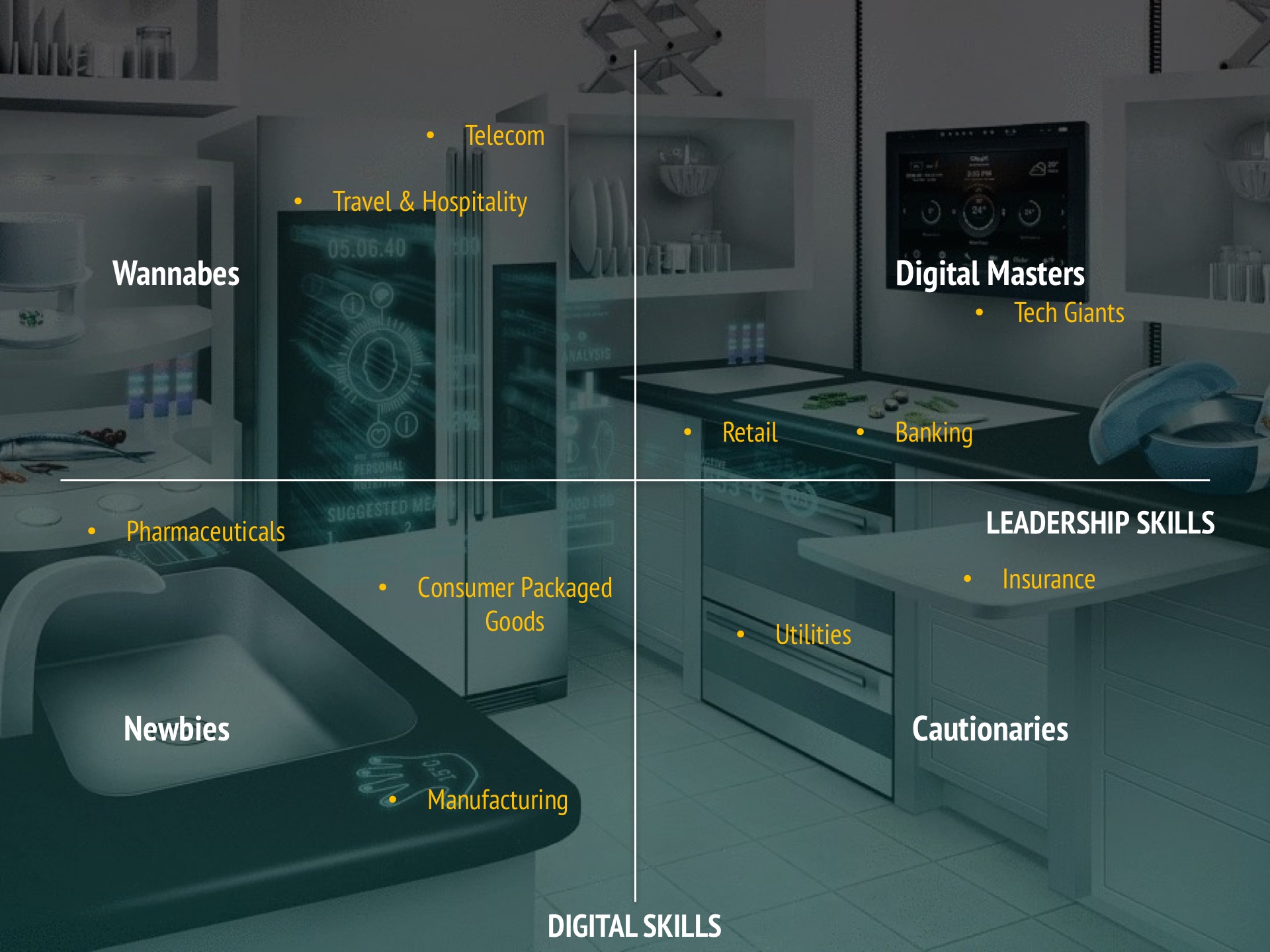 Newbies are the ones that are standing at the starting line wondering if they are valid participants in the race. They have very rudimentary digital and leadership skills.
A perfect example would be the giant pharmaceutical companies.
So far they have gotten by pretty well without taking to any significant digital means. But the old ways of patients blindly trusting their doctor's judgment is quickly disappearing. Let's face it. We have all done online self-diagnosis. Last month while perusing for my extreme laziness symptoms, I diagnosed that I was "hangry", a term used to describe people who snap at others when they get hungry. So true!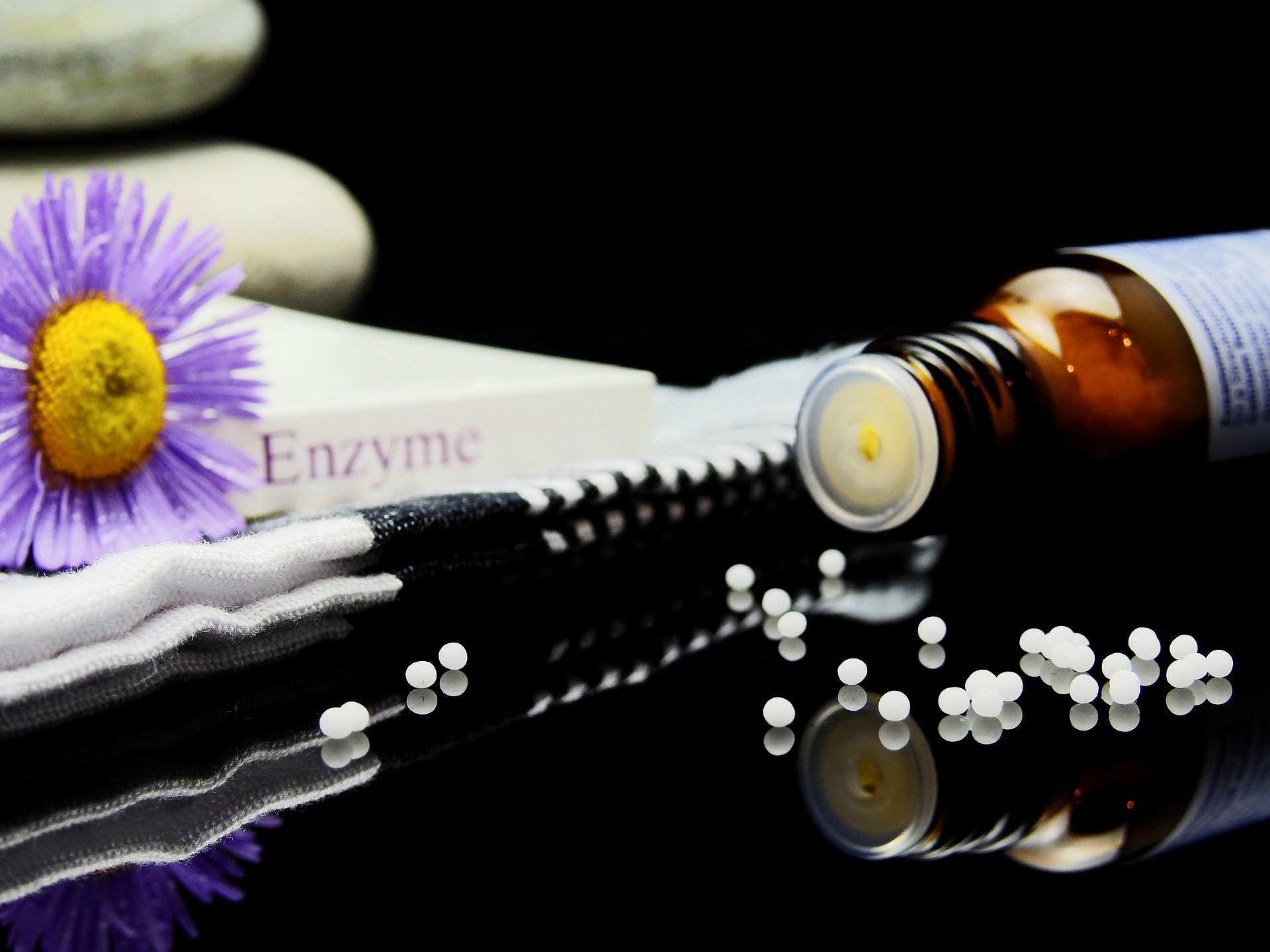 Now it's not just the patients, about 50 percent of physicians in the US also turn to Wikipedia for health-related info. WebMD Health Network alone averages about 199 million unique users per month. To put it brutally, patients are leading the way to digital transformation. And if pharmaceutical companies want to stay relevant, they must do more than just dipping their toes in digital waters.
Wannabes are the ones that scoot the moment the referee blows the whistle, flaunting their speed and style without completely putting their heart into the race.
A perfect example would be of the Telecom industry.
They do deserve a pat on their back for embracing a part of being digital. For they have played a pivotal role in the path of digital transformation of other sectors such as Retail and Finance. But internally their business is still as old-fashioned as the 80s bell-bottoms.
They have access to immense data: they know exactly when you are taking off for a vacation, when you are shopping online, when you are talking to someone overseas or any information that your device is party to. This kind of intimacy with customers gives them amazing power to leverage and retool themselves as digital companies. They can enable enterprises to shape better, cutting-edge apps/experiences for consumers based on this goldmine of data. And yet they are best known as providers of phone services.
Cautionaries are the ones that plan, project, plan a bit more and then defer before making a single stride forward.
Utilities industry is one such example.
If you've ever met a Utility Manager you'll know that they plan 5 to 10 years in advance. They are so scared of making mistakes that they cease to make progress in adapting new technologies. They have the leadership skills but it is the excess caution that holds them back.
Digital Masters are the ones that ace the game. They enjoy leadership and digital advantage over their peers.
As a result, they reap 26 per cent more profits than their industry competitors. And they generate 9 per cent more revenue with their employees and physical assets .
Do you know which quadrant you fall into?
Perhaps you do. Perhaps you don't.
And perhaps you are heaving a sigh of relief thinking that your whole industry is lagging behind in the digital race. True, but don't forget that there are always one or two players in every industry that have already achieved digital transformation. And they are already reaping the benefits of it. So no matter which quadrant you fall into, you need to buckle up and take action.
Nike was a Wannabe before it became a Digital master. Asian Paints was a Cautionary before it became a Digital master. And they are still striving to stay ahead of the game.
It's high time you started laying down your digital strategy. Or if you are still unsure, get in touch with Lean Apps experts to get you going.
Read more by Ripu Daman Singh, here
Search
Everything you need to know about Digital Transformation
Subscribe
The best articles, news and events direct to your inbox