Burberry has become a Digital Master by transforming its customer experience. Codelco has become a Digital Master by transforming its operations. And Uber has become the epitome of Digital Mastery by transforming its customer experience, its operations and its business model.
The trip history of Uber reads like this (copied verbatim from its site):
On a snowy Paris evening in 2008, Travis Kalanick and Garrett Camp had trouble hailing a cab. So they came up with a simple idea—tap a button, get a ride.
What started as an app to request premium black cars in a few metropolitan areas is now changing the logistical fabric of cities around the world. Whether it's a ride, a sandwich, or a package, we use technology to give people what they want, when they want it.
For the women and men who drive with Uber, our app represents a flexible new way to earn money. For cities, we help strengthen local economies, improve access to transportation, and make streets safer. When you make transportation as reliable as running water, everyone benefits. Especially when it's snowing outside.
Uber has created an inspiring story. It has redefined the archaic business model of the cab industry. Connecting over billion people across 536 cities worldwide with a tap of a button.
And now it's perhaps redefining the delivery industry with the launch of UberRUSH in New York City, San Francisco and Manhattan. It's a service that connects people with a delivery partner at the push of a button, ready to pick up items and deliver them wherever they need to go.
There are five classic ways of transforming business models:
1) Transforming industries through platforms
Transforming an industry is a difficult ball game. It's risky. It's complicated. And it throws a company out of its comfort zone.
But thanks to digital technologies, companies are now able to connect every element of their business at a level that never existed before. They no longer need huge infrastructure investments to redefine their value chains. They can simply go shopping on different online platforms for whatever it is they need.
Need three project managers for 90 days? Go to a platform such as Upwork.com. Need to crowdsource your R&D? Go to a platform such as innocentive.com. Need to buy a particular IT infrastructure? Go to a platform such as azure.microsoft.com. Need to publish content for a wide audience? Go to a platform such as medium.com. This is what we call the rise of the platform economy.
Airbnb started a sharing revolution
Joe and Brian came up with the idea of Airbnb in 2007 when they were struggling to pay their rent. They decided to set up a website, rent out three airbeds on their living-room floor and cook breakfast for their guests. And in less than a week, they had three guests sleeping on their floor paying $80 each a night.
Soon this idea took shape of the world's biggest sharing economy platform, connecting people looking to list or book accommodations. Today, Airbnb is present in 34,000 cities and 191 countries and does not own a single property.
How does it make money though? Through brokerage: a 3 per cent cut from the renter and 6-12 per cent from the traveller. In return, Airbnb provides customer service, handles payments and covers insurance for its hosts. Its annual revenue is projected to grow to $10 billion by 2020.
This has got many a big dinosaurs in the hotel industry scrounging for new ways to open up revenue streams. Marriott for instance is offering a sharing economy style workspace on demand: Whether you need an office for 3 hours or 3 years, the LiquidSpace network gives you more space, more variety and more flexibility than any other platform. Hands down.
Quite a 'sharing' revolution it is. Large hotel chains across the globe are in fact looking for ways to incorporate the sharing economy formula into their business models.
2) Replacing products with substitutes
Sometimes transforming your business model becomes a necessity. Especially if your product or service is being swept away by a new digital wave.
The way Ipods swept away Walkmans and CDs did away cassettes.
If you see your margins shrinking or customers moving away to other substitutes, it's time to regroup and rethink. And the earlier you do it, the stronger your advantage will be over your competitors.
Fujifilm reacted, regrouped and redefined
When Kodak was beaten to death by the new wave of digital photography and smartphones, Fujifilm survived by diversifying. A calculated move that came after studying the fact that the anti-oxidants used in film were similar to those used in cosmetics.
So the company launched a new line of cosmetics using its stock of anti-oxidants left in film library. And given that it was already an established name in film, it started making optical films for LCD flat screens.
A rather smart way to proactively manage a business transition.
3) Finding new ways to create business
Large firms are often so obsessed with expanding or protecting their existing businesses that they find it hard to open up new streams of revenue with a revised business model.
It's usually the smaller players or startups that cause disruptions or make way for new digital businesses.
However, there are always exceptions in the industry.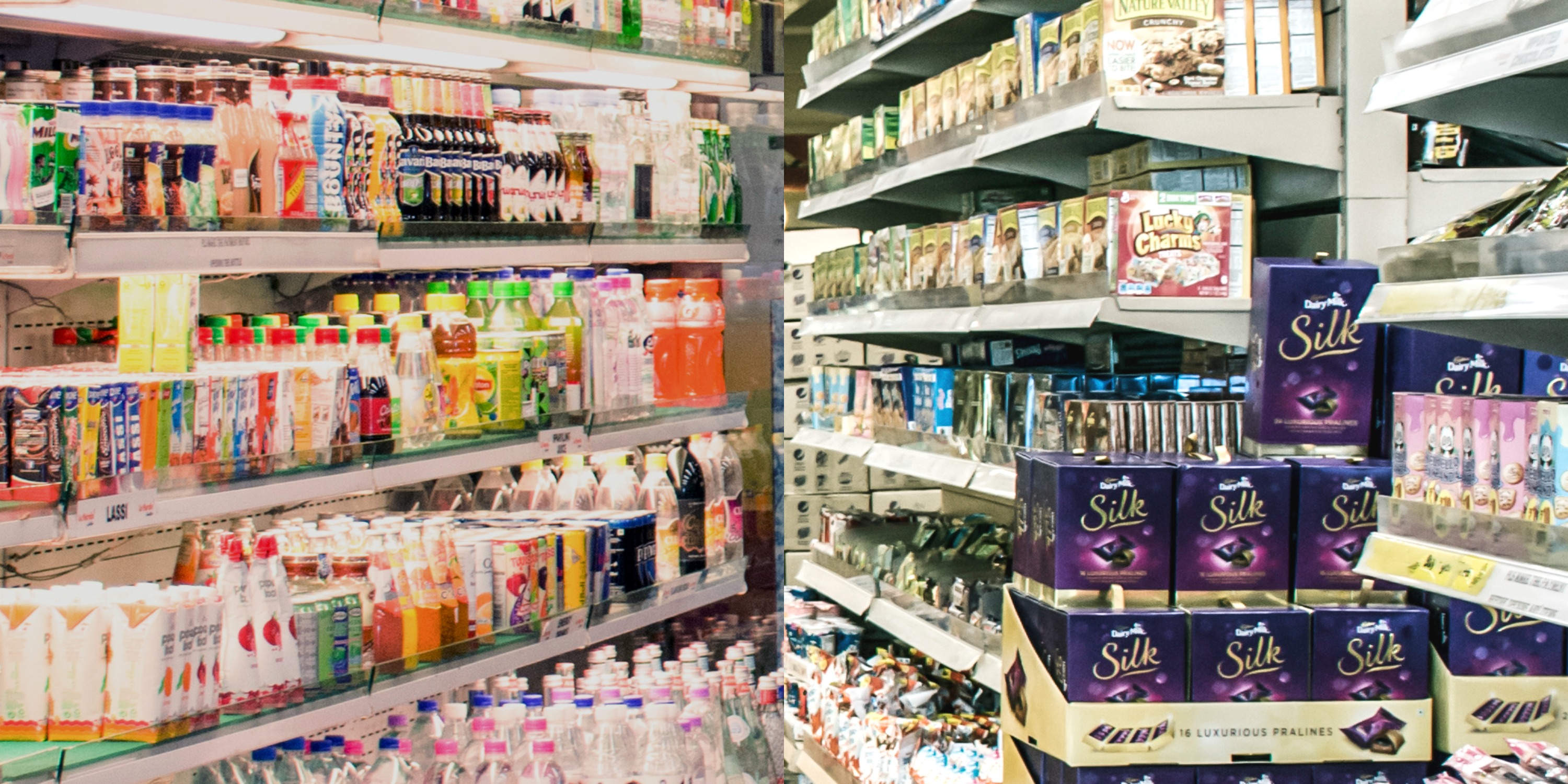 Tesco is like a giant startup
Tesco has traditionally built its business on large retail stores. It has also been equally bold at adapting new technologies. Take for instance Tesco's innovative move in South Korea. A country where people are adept at using latest technology, working long hours and commuting with public transport.
Tesco created a new way of shopping by setting up virtual displays of grocery aisles at subway stations and bus stops. People waiting for their transport could simply scan items on their smartphone for purchase. And then have them delivered to their doorstep. Since they didn't have time to visit stores, Tesco brought the stores to them.
That's what we call innovation.
4) Transforming value chains with technologies
If you are so far away from your customers that you can't hear their moans or cries, then you need to redefine your value chain.
There are many B2B companies that want to connect with their end-customers but are stuck in a third-party distribution model.
If they approach customers directly, they might hurt their relations with distributors. And if they don't, they might never find out detailed needs of their customers. It's a terrible dilemma.
Volvo broke the traditional setup
In an attempt to reach out to its end-customers directly without bypassing the authority of its car dealers, Volvo devised a B2B2C business model. It started by opening up a conversation with its customers on social media to reinforce loyalty and build trust.
Then it launched a Volvo-on-call button in its cars. An emergency and tracking service that enabled its customers to control the car remotely. By using the smartphone app the customer could control the climate in the car or pre-heat engine in parking. Also, the driver could simply push the button and talk to someone directly at the Volvo call center. Whether it was a flat tire, a breakdown, or an accident, Volvo would send assistance anywhere.
This helped Volvo redefine its business model in a way that strengthened both its customers and dealer relations like never before.
5) Rethinking value propositions
Business model transformation can sometimes help you transform your market position. It may not always open doors to new markets. But it can help you re-establish your presence in the existing market.
This can be achieved by using analytics, taking on a new image, revising your pricing etc. Or all of them combined together to redefine your value proposition. In startups, it's often called pivoting. But for traditional big companies, it's a tall order to do so.
Dove changed the perception of beauty
Dove started out as a soap brand and dreaded to be rendered as yet another beauty brand. That was the fear grappling a team of sensitive women backing this global brand when they decided to rethink their value proposition.
They clearly did not want to be another voice in the overcrowded space of glossy, photo shopped image of beauty brands. So they redefined their value proposition. Dove made it clear that it saw beauty in imperfections. It discarded all the stereotypes. It made beauty sound very democratic. It recognised the inner beauty of women. Their character, their strength and personality.
They took ordinary women in their advertisements talking about how Dove made them feel. Dove changed the rules of beauty.
Do not fixate on the odds against you but on victory ahead of you
— Matshona Dhliwayo.
Photos by Mona Singh
Search
Everything you need to know about Digital Transformation
Subscribe
The best articles, news and events direct to your inbox