As technology advances, one of the most fascinating areas where Digital innovation is touching consumers' lives is the Retail space. Retail today has two broad segments- In-store and e-commerce and we are seeing innovative ways in which brands are using digital channels to reach out to their customers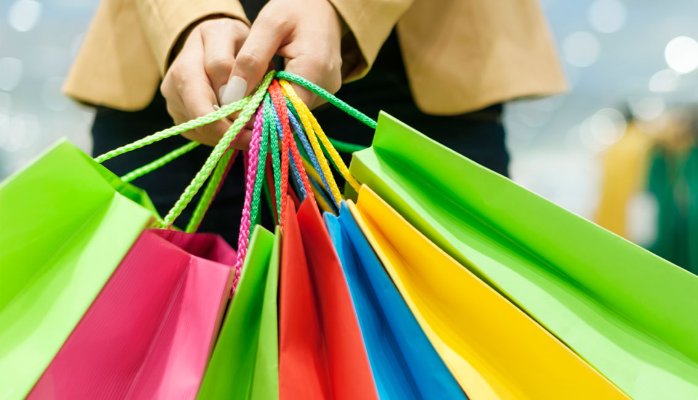 .
Here are few ideas on how digital could fit into the Retail marketing strategy:
Touch, feel, buy
One of the challenges that brands face, especially when reaching out to consumers far away, is the lack of the 'touch, feel, buy' experience- that people get when they are in a store. This is especially true of products that people normally try on or experience before buying. One way to bridge that gap is to create innovative mediums through which people can simulate the experience. This can be through something as simple as a mobile app or using more advanced technology like Augmented reality.
Tiffany does a great job of this through their ring finder mobile app- the mobile app allows you to browse their ring collections and try on a ring that you like. They achieve this by using simple native mobile features, which invokes the mobile phone camera, allowing you to click a picture of your hand and then overlaying the ring on your ring finger. You can then save the picture or share it. When you think about it, the concept is so simple that it could be extended to a number of other products- watches, sunglasses, etc.
The insight here is that the power of actually seeing it on you outweighs just looking at the product and if people can't get the experience in-store, the App does a great job of coming close. Using technology in imaginative ways, brands can do everything from allowing people to imagine how furniture looks like in their home to how a certain piece of clothing would look like on them.
Bring digital in-store
One of the great benefits of the Internet is the extensive knowledge bank that it provides you- which has become an intrinsic part of the consumer's purchase process. People no longer just buy- they research, they read reviews, articles, weigh the options, compare and then buy.
What if when you are in-store- you not only had the products but you also had tutorials, guides playing on interactive screens on how you could use the product. Let's take a hair product for example- you are more likely to buy it if you could view a tutorial on how to use it or how your hair would look after using it. Giving people access to these resources at the point of purchase gives them a much more compelling reason to buy.
Bridge the gap
Another area where many brands are effectively using digital is to bridge the gap between the in-store and online experience. Be it Starbucks new App with a pre-order/pick-up service that allows customers to cut queues during peak hours or Body shop using bar code scanners in their App to allow customers to read up about product details and reviews, these are great ways to use the power of digital to enhance the in-store experience.
Create Indulge tools
What are Indulge tools? Consumers' today love to research, analyse, play around before deciding on a purchase. These tools provide a two-fold purpose- they create a medium via which consumers can engage with the brand. They also allow consumers to create personalised experiences, which empowers them and makes them feel connected with the brand.
Pandora, the famous jewellery brand does this really well with their bracelet designer that allows you to design your own bracelets. You can decide the size, add and remove charms and completely personalise the bracelet according to the way you want it. In the end the tool also give you the price and specs along with details of where you can buy it!
With imagination and new technology innovations, the possibilities are endless!
Image source: http://www.realcommercial.com.au/blog/tips-guides/top-tips-setting-retail-business/
Search
Everything you need to know about Digital Transformation
Subscribe
The best articles, news and events direct to your inbox