A couple of days ago I had a chat with an acquaintance about technology and social media. I've been using and educating in the area of social media and digital leadership for years. Connectivity is fantastic and scary at the same time.
When we spoke, I was told I was negative when pointing out the risks with digital technology and connecting online.
It made me think quite deeply about what I'm doing. Shall I only speak and write about the shallow things around life online? Maybe I should just write blog posts that are in the style of '5 simple ways to use social media better'. It would be pretty easy; then I could even outsource my writing to someone else.
Many people have moved a significant part of their life online, and what happens there is not like playing a game, it's as real as everything else in life.
Social media and the connected world is complicated. And there is no way out of it. We are going to be even more connected in the future whether we like it or not. Every year a few hundred million are going to get access to the internet. More people can afford a smartphone and use social media in many different ways.
Daily we are witnessing how ISIS is utilising social media to spread their message. The next moment we see a post about crazy cats on social media. Our online life is a mix of good and bad things.
SWOT ANALYSIS
Once when I was bored at a conference, I started writing a good old SWOT analysis about the digital economy. I would like to finish it with the help of you; then we can look at the SWOT when we have a moment of doubt whether our connected life is right or wrong.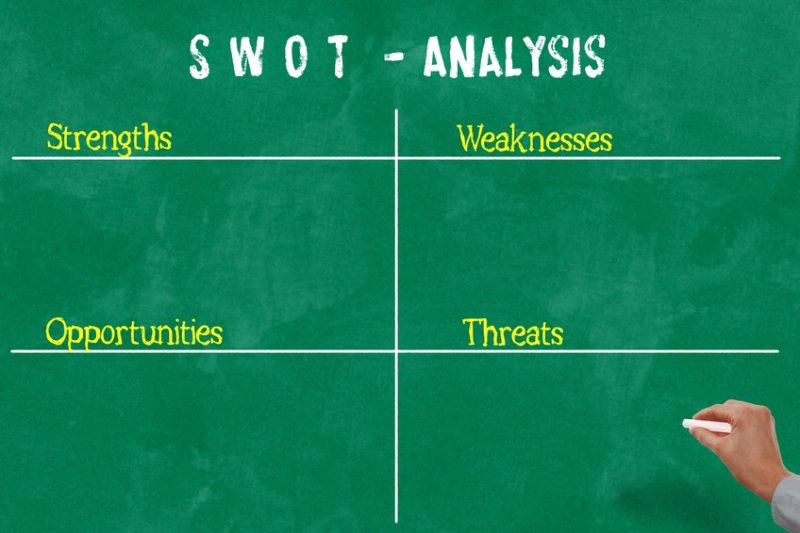 Here is the SWOT I wrote, in no particular order:
Strengths
Many digital devices to choose from – the internet of things is growing
Better and faster communication and new ways to connect
Cheaper to stay connected with people around the world
Less travel and carbon footprint, if we choose to
Hundreds of new marketing ideas and solutions
People love to use and explore new technology
Opens up for collaboration and partnership
More data and information available
Social media is connecting the world
Flexible working possibilities
Less paper (or maybe not)
Improving productivity
More transparency
It's here to stay
Weaknesses
Bad customer service (should be forbidden to set up a business and then screw your customers over)
We have to dig in the ground, to rewire and connect people with faster broadband service
We are not sure what 'best practice is' because it has not been done before
Not enough young people are interested in tech and especially young girls
Organisations and teams are working in silos due to too many emails
You must sign up for long supplier contracts, like 12 or 24 months
Poor scrutiny of online sources. What information can we trust?
Slow broadband and you pay for more speed than you get
Bad technical infrastructure to build new services on
Trends move forward quickly. Difficult to keep up!
Not enough strong leaders who can drive change
Online storage takes a lot of space and resources
Big confusion over who owns your personal data
Digital development is a bit ad hoc and messy
Websites and Apps have poor usability
Information overflow on the internet
Everyone can't afford to be online
Opportunities
With your smartphone, you have information at your fingertips
People who never had a voice in the past can connect online
Online communities are gathering power and knowledge
Limitation due to geographically boundaries are smaller
More people will learn to code and create new solutions
You can take more courses online and educate yourself
New business opportunities are created all the time
New job roles we have never heard of are created
More ways for brands to connect with consumers
We can share our experiences easier with others
The web is opening up for magic connections!
New connectivity thanks to social media
You can track your own health data
Online tools make design easier
Easier to shop from home
Improving healthcare
Threats
Digital illiteracy equals bigger inequality. In the UK, 10 percent don't have access at all to the web
Not setting big and ambitious goals about what we want to achieve with our digital economy
Lack of awareness of impact of digital technology and what it does to people
People are not expressing their opinions online due to the threat of trolling
The recruitment industry is broken and under the power of 'keywords'
The giants such as Facebook and Google have too much power
Investments in new technology and education are too small
The dark web where you can trade illegal goods (it's huge)
Organisational cultural change takes far too long time
Grooming of children and vulnerable people online
Our self-image changes when we spent time online
Data loss, it's easy to forget to backup data
Many governments spy on their citizens
Online trolling and online bullying
Freedom of speech being abused
Talent management is harder
Lack of digital skills
Security issues
Privacy issues
Online fraud
What should I add to my SWOT? Please get in touch to share your thoughts.
Sofie
Search
Everything you need to know about Digital Transformation
Subscribe
The best articles, news and events direct to your inbox