The question I've been working through for the majority of my professional career is how can we consistently create amazing user experiences?
Creating digital experiences has become a way of life, and I thought it was about time I penned a note about how we approach 'software experience design' at Tigerspike, and why it's been so successful for our teams and clients.
Before we delve into that, did you know that it takes between 100–150ms for your brain to subconsciously register information? You then spend roughly another 50ms processing that information before an event reveals itself in your consciousness.[1]
Now, that is not an awful lot of time to make an impression on someone. If you then consider the brain naturally looks to change focus every 350ms, you've got quite a job on your hands to capture and retain people's attention!
This is why we created our proprietary user experience methodology called Kallide. This enables us to craft amazing user experiences across any platform(s) that people deeply engage with. After all…
…it doesn't matter if you're spending $1 dollar or $1 million dollars creating software, if you do not have engagement, you have nothing.

Simplexity
I never dance around the fact that crafting beautiful software experiences (consistently) is complex. The key questions are, how do we simplify this complexity, and how do we create a scalable, repeatable process? When we were first creating Kallide 5 years ago, we first asked ourselves, what are all of the factors that can affect the outcome of a software project?
After going through a metric ton of 3M's finest Post-it® notes, we had list of 172 'key influencers'.
These key influencers must be addressed throughout the software creation process; no matter what delivery methodology is selected to manage the project through to final delivery (SCRUM Agile, Waterfall, Kanban, XP etc).
Kallide contains 172 'key influencers' that fit into four buckets:
USERS – Emotion, memory, perception, conditioning, motivation…
TECHNOLOGY – Ecosystems, connectivity, performance, integration…
STRATEGY – ROI model, knowledge, budget, roadmap, alignment…
CONTEXT – IoT, environment, devices, trends, online vs offline…
Each of these key influencers is considered throughout the creation process by placing them into discrete 'modules'. Modules allow teams to address complexity in smaller chunks – allowing focus without being overwhelmed, as illustrated below:
Kallide simplifies complexity for software teams while empowering them to collaborate in a smart way to deliver business value.

Getting started
Firstly, Kallide defines the optimal approach for your project, including what modules should be run and what tools and skillets are required for the optimal outcome. This is also where the overall delivery methodology is selected (Agile, Waterfall, XP etc) depending on the project / client.
Secondly, the methodology then guides multidisciplinary teams through modules, how to run them, and what templates to use. Kallide states that at a minimum teams should have at least one representative for each of the four quadrants (Users, Technology, Strategy & Context).
There are a range of templates and technique cards that accompany each module, allowing teams to efficiently work through the various stages of a project without having to reinvent the wheel. Templates free up teams to focus on solving problems rather than wondering what format they should express their ideas in.
Kallide's famous 'Proto-persona' template in action defining who the users of an app experience are.

Nuts and bolts
The majority of Kallide engagements begin with contextual exploration of the problem or opportunity. Depending on the project, modules such as stakeholder interviews, experience mapping and ethnographic studies such as shadowing are deployed.
Following exploration of the problem or opportunity, these inputs are brought into a 'workshop' environment where the goal is to create shared knowledgewithin the project team. Each of the four quadrants is explored, starting with the team exploring the project landscape, then the end-users, and then onto creative exercises to elicit ideas through a range of highly collaborative and creative modules.
The final outputs of a Kallide Workshop depend on the project, but a classic engagement will see prototypes created of various fidelities (paper, tapable, coded) all in a matter of days. We even have a 4 day rapid 'Idea to Product' service which, by the way, is one day faster than Google does it!
We also output a series of prioritised user stories that become our requirements document, and we have a great module to capture requirements from a team that's fun, creative and highly engaging (note that these outcomes depend on your project delivery governance / approach / framework you're employing).
It's also important to note that because the modules are highly collaborative, it's a great way to gain alignment within a project team or organisation. One of the great things about watching people run Kallide workshops, is seeing wildly different personality types communicating through the modules – which often feels like a series of discrete games – allowing people to express themselves and ask questions in a supportive environment.

What are the benefits of using Kallide?
Boosts your return on your investment by outputting high-end software experiences that users engage deeply with.
Allows multidisciplinary teams to collaborate efficiently using methods and templates that save time and therefore cost.
Promotes innovation and complex problem solving through its unique ways of working, problem solving and flexible toolkits.
Enables higher employee engagement through a predictable and enjoyable process, which in-turn contributes to a better end product.

Finally, where does the 'unique' name come from?
I'm glad you asked. Quite simply, the software development landscape is in many ways like a Kaleidoscope. It's multi-faceted, ever changing, and if you do it right –it can also be beautiful.
— If you would like to learn more, drop me a note or visit our websiteTigerspike.com
References:
[1] Why visual attention and awareness are different -Victor A.F. Lamme, 2003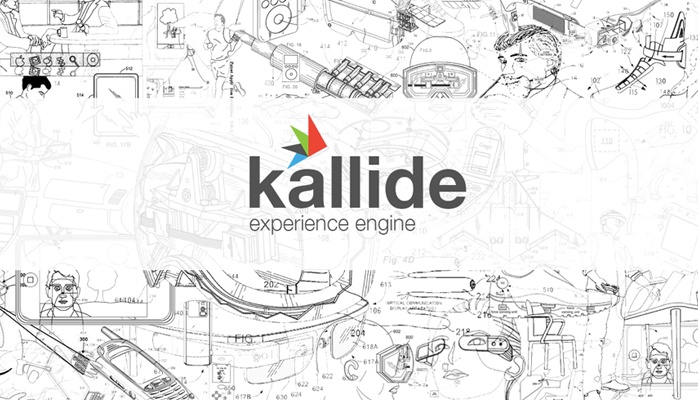 Search
Everything you need to know about Digital Transformation
Subscribe
The best articles, news and events direct to your inbox