This is Milk
Supplier Directory
This is Milk
Glasgow, Lanarkshire, United Kingdom
Contributor
Size: Boutique
Year founded: 2015
About This is Milk
This is Milk works with teams and organisations to assess their digital skill maturity and apply T-shaped principles to bespoke or off the shelf training programmes.
Doing little bits of digital is not transformative, to be that, organisations need to honestly assess where they sit within the digital maturity model, where they want to get to and map out how to go about it and by when.
Transformation & Change Strategy.
Navigating change across your business requires a deep understanding of cause & effect, system structure, people management, skill development, risk understanding and change implementation.
It is crucial to understand that change does not happen in isolation. Our years of experience allows us to strategically help you navigate change, without the fallout, having full understanding of risks and vision to see the results of a well executed transformation cycle.
* Business Analysis
* Skills Development
* Training Needs Analysis
* Systems & Process restructure
* Business Culture
* Brand Strategy and Design
* Digital Transformation
* Stakeholder Management
Service & Experience Design.
We believe that the customer should sit at the heart of everything a business does, which is why truly understanding your customer is one of the most crucial tasks you should be doing, throughout your business.
In every area, you should be asking yourself "How is this benefiting our customers", and in doing so you give them the importance they deserve and ensure that your focus is always on delivering what they need.
* User Research/Customer Research
* User Testing
* Information Architecture
* User Experience
* Service Design
* Customer Experience
* Journey Mapping
* Workshop Facilitation
* Business and Product Design
* Content Design & Copywriting
This is Milk helps our clients develop high performing skilled teams – delivered through award-winning consultancy and training, which focuses on T-shaped skills of the future, culture and leadership.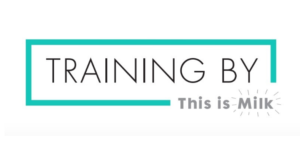 Specialisms
Customer Experience, Marketing, Customer Insight, Project Delivery, Brand, Change, Future Trends.
Recent articles by authors from This is Milk
Service Areas

Customer Engagement
Customer Experience
Employee Experience
Transformation Management
Service Types

TDTP Partner
Training