OfficeAutomata
Size: Boutique
Year founded: 2019
About OfficeAutomata
OfficeAutomata are digital data-mapping pioneers with a deep understanding of desktop and web apps, documents and deep learning AI.
OfficeAutomata's disruptive Intelligent Automation Journey begins by utilizing AI to track and decipher your organizations unique workflow processes. It then decodes your data and clearly identifies the activities that will benefit from automation, based on their actual cost and manpower savings.
Our AI can then either build Intelligent Automation's from your unique process data, or prepare the data for your current automation vendor. This is cutting edge in realm of information technologies and will revolutionize the concept of work for the digital labor force.
AUTOMATION JOURNEY
Simplify the automation journey by using AI to build specific automations.
Explore the possibilities of migrating your business towards digital industrialization.  Manual data processing tasks like  transferring information into Excel or CRM's is inefficient and prone to human error.  A company's automation transformation is a process, beginning with tracking and the collection of work data, understanding that information and then building automation around that knowledge.
The Automation Journey is a road map to successful implementation of a digital workforce.  This results in increased productivity, reduced costs, transparency and growth.
AUTOMATION DEPLOYMENT ROADMAP
From initial tracking through a remote deployed unattended AI Workflow.
The process of creating Intelligent Automations begins with tracking user activities in daily tasks.  From the raw data produced by employee activity, AI Process Discovery produces usable information in the form of process details, automation diagrams and process flowcharts.  This enables Attended Automations to be produced by the AI Builder.  Attended Automations require time, quality control review and training to become Intelligent Automations.
USER ACTIVITY TRACKING
Tracking is the process of identifying and recording recurring processes. Our software on your systems does this automatically as your team goes about their usual work.
AI PROCESS DISCOVERY
Using data gathered from User Activity Tracking, the AI automatically maps out the workflows of your team, providing insight on how work is performed.
INTELLIGENT AUTOMATION
Automation Setup builds automations that do work on behalf of a human. AI workflows are generated automatically. Your team can then directly deploy the AI workflow throughout your organization.
FIRST STEP
The first step in the automaton journey is scheduling a demo or consultation.  Creating automations is a journey through each individual company's capabilities and needs.  It takes time to assess a business's ability to transform and evolve their workforce into automation.
BEGINNING A PROCESS
As a process, the sooner our software can start collecting user events, the quicker automations can start being produced.  You can choose to only use  User Activity Tracking to begin with and then move to more automation when you need it.
AUTOMATION MANAGER
One of the purposes of consultation and evaluation of your company is to learn more about your IT department.  The success of your company depends on the implementation, use and control of new software.
DEMONSTRATION
Schedule a demonstration to see what automation can do for you. Choose from a in-person meeting with one of our technical experts or a conference call. A demo guides you through our software and shows you exactly how OfficeAutomata can benefit you.
CONSULTATION
With OfficeAutomata, learn whether your company can benefit from automation and how many man-hours automation could save you. For companies lagging behind in modernization, find out whether automation is possible and how it can increase productivity and foster growth.
$1000 DISCOVERY PILOT
Use OfficeAutomata's full software capabilities for a limited time on a fully refundable retainer. This gives your business the opportunity to use the tools and see what can be automated right way, such as User Activity Tracking Management Tools.
CASE STUDIES
Check out other business that have completed their Automation Journey and are currently benefiting from User Activity Tracking, AI Process Discovery and Intelligent Automation.  Through our tracking tools we can determine exactly how much time is saved by using OfficeAutomata.
We measure the time it takes to manually perform a task and then how long it is automated.  This gives us a direct measurement of ROI for our users.
Decks: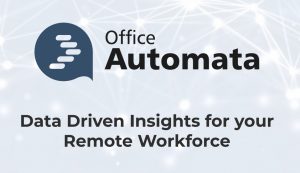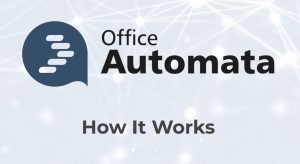 Specialisms
Robotic Process Automataion, Microsoft Office, Microsoft Excel, AI, Windows Cortana, Automation, Voice Controls, Deep Learning, Machine Learning, User Activity Tracking, Intelligent Automation, Process Discovery.
Recent articles by authors from OfficeAutomata
Service Areas

Automation/RPA