Aryng
Supplier Directory
Aryng
3333 Bowers Avenue. #130, Santa Clara, CA, 95054, United States
+1 408-412-7279
Contributor
Employees: 10
Year founded: 2011
About Aryng
Aryng is a Data Science consulting, training and advising company.
Our SWAT Data Science team helps solve complex business problems, develop the company's Data DNA through Data Literacy programs, and deliver rapid ROI using machine learning, deep learning, and AI.
Our client list includes companies like Google, Box, Here, Applied Materials, Abbott Labs, and GE among others.
We believe Data is the key to unlocking tremendous value in the new digital world. We understand collaborative decision-making by stakeholders, who leverage insights based on data, drives a huge impact.
At Aryng, we are the catalyst that brings stakeholders, data, and decisions together to build better products, create delightful customer experiences, and drive $$$s.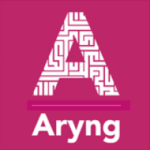 Specialisms
Business Intelligence
Recent articles by authors from Aryng
Service Areas

Analytics
Data Science
Service Types

TDTP Partner
Training