Experienced Platform & Ecosystem Professionals
Secure the talent you need to compete in the platform economy
As the number of companies embracing platform strategies continues to grow,  building a strong bench of platform talent is increasingly a priority for  executive teams. Whilst there is overlap with the skills required for digital transformation, platform strategy candidates require additional capabilities in order to be successful. To deliver the impact that boards are looking for, candidates must also demonstrate specialized knowledge of platform economics and  governance also how to formulate long-term platform strategies to incorporate and coordinate an ecosystem of third party complementors and the internal functions of the business. 
In his article Platform Talent: The New Frontier In The Platform Economy   Peter Evans of The Platform Strategy Institute outlines the key platform roles that companies are increasingly competing for the right talent  to fill. 
If your business is looking for people with the skills required to execute on your platform strategy let's talk and we'll introduce you to people with the capabilities you need to succeed. 
Talk to us
We have the in depth knowledge of platform and ecosystems required to accurately identify and assess the highly specialised talent you need along with with a very different approach to the typical executive search or interim recruit firms.
The Brief
We'll bring very real insights to you, your board and your CEO to craft the brief that's right for your organization. An understanding of where you are now, your strategic and organizational challenges, your culture as it is now and where you want to be. Where are you in your platform and ecosystem journey and what skills will be required to be successful?  We know what good looks like and will work with you to guide you to the people capable of delivering. 
Knowledge and Network
We are truly embedded in the world of digital transformation, platforms and ecosytems, innovation and strategy. With an extensive network comprising experienced practitioners, thought leaders and top business schools we have the knowledge and network to identify and reach the talent you need. We have strong brand recognition and authority in the marketplace giving us visibility and access to talent others find hard to reach. 
Talent Pool
Our community and learning platform informs and nurtures future talent and gives us ongoing engagement with experienced candidates, specialist practitioners and other networks enabling us to spread the net wide to identify people with the competence and credibility you need. 
Expertise & Experience
You'll only work with principals capable of engaging with you and your board and importantly who are capable of engaging the talent you need. Your assignment will not be handed off to junior consultants with neither the experience nor the knowledge to deliver the quality of service you expect. 
Process
Our process is quick and responsive to your feedback. You'll be kept informed throughout where the emphasis is on quality not quantity of candidates presented. 
Commercials
% first year's remuneration capped in agreement with you. 
Ongoing Support
Your board, you, you CEO and the people leading and impacted as your business creates new capabilities  will have ongoing access to our Community and Learning Platform for Transformation Leaders. This is a knowledge rich environment with continual support through peer discussion, access to premium resources for continued learn, support and coaching interventions if required. 
We can also arrange for talks, insights and consultations with industry specialists to help educate and inform at key points as you evolve your platform and ecosystem strategy.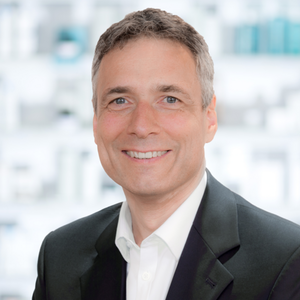 Carsten Tillner,  Director of Business Transformation McKesson Europe 
"We have engaged  The Digital Transformation People several times for Interim, trusted Advisor and Executive roles. They were quick in understanding our business and our specific challenges. With this insight and their excellent international network they were able to find us high-quality candidates whose contributions have been pivotal to the success of our transformation initiatives. Their advice throughout has been of the highest quality and integrity and I would not hesitate to use them again."