We Are Crank
Employees: 25
Size: Boutique
Year founded: 2016
About We Are Crank
We Are Crank.
Sharply Focused on highlighting the Actions that enable you to Execute the things that allow you to grow your business.
Blunt about showing you the Evidence by attributing a Value that points to Growth, Engagement and Loyalty.
Allowing you to focus on the most important actions, maximising limited resource and budget whilst giving you back the time to execute them.
We Are Crank puts data and analytics at the centre which underpins your customer centric approach. Data and Analytics provide the insight for decision making and when required the hypothesis for testing and learning.
We're advocates of the Pareto principle, also known as the 80/20 rule, the law of the vital few…focusing on the 80% of what needs to be done, with 20% of the effort.
Crank it up.
You run an online transactional (Ecommerce) business and need to identify which media and channels generate the most profit and reallocate budget accordingly.
You merchandise an Ecommerce site and need to understand which product categories and price point are relevant to your audiences, to increase conversion.
You're a content creator and need to understand which content is engaging and generating Ecommerce revenue or Lead generation.
You have sales or marketing targets to hit, need to create an accurate forecast/budget for how you will perform across channels using your data and market trends.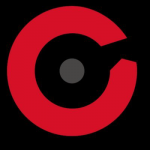 Specialisms
Digital Audit, Strategy, Innovation, Agile, SEO
Recent articles by authors from We Are Crank
Service Areas

Analytics
Customer Engagement
People & Change
Strategy & Innovation
Service Types

Products
TDTP Partner