WCI Data Solutions
Supplier Directory
WCI Data Solutions
Plano, Texas, USA
+1 (214) 872-2900
Size: Boutique
Year founded: 1998
About WCI Data Solutions
WCI Data Solutions helps businesses gain visibility into their data and extract the right information to make smart decisions.
We specialize in business intelligence consulting, data management consulting, analytics, data visualization & data integration on almost any platform, including Amazon Web Services (AWS), Azure, On-Premise and Hybrid Environments.
We'll design, develop, migrate, manage or advise you on your data on Amazon Web Services and other platforms, so that your organization can reach new levels of success.
Businesses like yours rely on WCI Data Solutions, an AWS Advanced Partner, for expert guidance on analyzing and visualizing data from across their organization, so that they can make wise decisions. From strategic advice, to integration services and training, WCI helps you navigate everything from data warehouse technologies to creating your own data analytics platform on AWS. Put simply, WCI provides consulting and integration services for BI, big data, and analytics.
Our experience lets us see through the chaos and find ways to make sense of the data, providing actionable advice. While we could use buzzwords like "data warehouse modeling" or "enterprise business intelligence services" (which are things we do), we prefer to keep things simple, after all data management and analytics is complex enough. Working with a technology vendor shouldn't be. Benefit from our team of friendly experts that are ready to help and turn the chaos into clarity. Contact us today.
Data Management Consulting
Business Intelligence (BI) Consulting
Data Analytics Consulting
Big Data Consulting
Data Warehouse Modeling
Data Modeling Services
Data Warehouse Consulting
Enterprise Data Strategy
Enterprise Data Management Consulting
Enterprise Business Intelligence (BI) Services
Data Cleansing Services
Data Quality Services
Data Integration Services
Master Data Management Consulting
Cloud Data Management
Data Management Advisory Services
…and more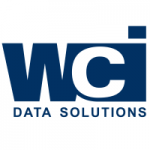 Specialisms
Business Intelligence, Analytics, SAP BusinessObjects consulting, Data Management, Cloud Consulting, AWS Advanced Partner, Amazon Web Services, Big Data, Data Integration, Master Data Management, ETL, Data Visualization, Data Management Consulting, Business Intelligence (BI) Consulting, Data Analytics Consulting, Big Data Consulting, Data Warehouse Modeling, Data Modeling Services, Data Warehouse Consulting, Enterprise Data Strategy, Enterprise Data Management Consulting, Enterprise Business Intelligence (BI) Services, Data Cleansing Services, Data Quality Services, Data Integration Services, Master Data Management Consulting, Cloud Data Management, Data Management Advisory Services, Data Visualization Consulting, Onsite BI Architect Session, Business Intelligence Audit, DevOps Consulting, Data Mining Services, Data Migration Services, DevOps on Amazon Web Services (AWS), Data Analytics Platform on Amazon Web Services (AWS), Amazon Web Services (AWS) Cloud Migration, Amazon Web Services (AWS) Data Warehousing, Big Data on Amazon Web Services (AWS), SAP BusinessObjects Consulting, Automated SAP BusinessObjects Upgrades (Data Migration and Validation), SAP BusinessObjects Rapid Marts, BusinessObjects Support & Training, BusinessObjects Upgrade Assessment, SAP BusinessObjects Audit, SAP BusinessObjects Upgrade, Microsoft SSIS Consulting, Microsoft SSRS Consulting, Microsoft SSAS Consulting, Microsoft SQL Server Consulting, SAP Hana Consulting, Microsoft Azure Consulting, Tableau Consulting, Qlik Consulting, Yellowfin Consulting, Talend Consulting, MuleSoft Consulting, Dell Boomi Consulting, TIBCO Consulting, Alteryx Consulting, R Consulting, Informatica Consulting, SAS Consulting, IBM Cognos Consulting, IBM Infosphere Consulting, MicroStrategy Consulting,, Hadoop Consulting.
Recent articles by authors from WCI Data Solutions
We don't have any articles for authors from WCI Data Solutions
Service Areas

Analytics
Strategy & Innovation