This Place
Supplier Directory
This Place
152-154 Curtain Road , London, EC2A 3AT, United Kingdom
+44 20 3021 2130
Size: Boutique
Coverage: International
Year founded: 2013
About This Place
This Place are an international design agency helping customers design world class digital solutions. We do this using design thinking and an absolute focus on the customer to enable our clients to achieve true customer centricity.
This Place also helps customers organise to deliver true and scalable innovation with agility and product management discipline. 
"Their approach to design thinking, digital transformation, and design principles was clear and easy-to-understand, offering great points that can be applicable across our business right away."
Ben Todd, McKinstry, Product Manager
Our people can be trusted as much as your own, look at your problems in new ways, and don't stop until the work is done.
Our team of experts bring together cross discipline expertise with a dose of start up agility to solve problems in new ways.
We don't just advise, create in a silo & hand over the result; we work alongside you and your team.
Every piece of work we do is led by a member of our leadership team.
Dusan is a proven digital business leader who has founded and successfully run two international companies from a standing start to a global footprint providing innovative mobile and digital strategies to key brands such as Adidas, Vodafone and Philips CE, as well as holding management roles within global top five agency networks.
As one of the leading experts in global retail and omni-channel strategy, Andy has advised some of the world's largest retailers, brands and customer service providers across a wide range of business and technology challenges. He brings leading-edge strategic insight, and an impressive breadth and depth of knowledge, coupled with extensive front line digital transformation experience to his role as CEO.
Ben has a huge amount of experience in running design studios. As the founder of Mylo Design and This Place, Ben built up a client roster of international brands including Luxury hotel group, the Mandarin Oriental and infrastructure conglomerate, the YTL Corporation.
Dawn has spent the last decade consulting major global clients across Retail, Consumer Goods, Media and Health on a range of challenges centred around digital transformation and strategic growth. Her passion is bringing together commercial strategy and experience design to create truly innovative propositions and business models.
Following the acquisition by Infoteria Group, Ben joined as Global Finance Director. Ben leads the UK and Seattle finance department and works closely with the Japanese finance department raising the level of  compliance, auditing and finance experience in the group.
From our studios in London, Seattle, and Hong Kong, we help clients realise the value of great design to both drive commercial success and improve the lives of customers.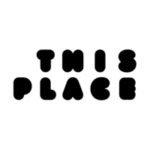 Specialisms
User Interface, User Experience, UI UX, Mobile, Digital Innovations, Design, Management Consulting, Digital Strategy, Digital Transformation, e-commerce, App development, Responsive web development, Vendor Consulting, and Programme Management, e-commerce, Design thinking.
Recent articles by authors from This Place
We don't have any articles for authors from This Place
Service Areas

Agile
Organisational Design
Strategy & Innovation
Transformation Management
Service Types

TDTP Partner