The Alien
Supplier Directory
The Alien
Chennai, Tamil Nadu, India
Size: Boutique
Year founded: 2020
About The Alien
We are The Alien, a digital studio, we help incubators, startups, SME's and Enterprises to thrive in the digital space with a service offering of UX/UI Design, Branding, Development and Digital Marketing.
We work with a lethal blend of Business strategy, Creative Design & innovative technology to fashion extraordinary things for Brands and Business. We have created a tailored framework for each service, which helps us to work more effectively and relevantly towards the problem by avoiding unwanted industry fillers.
Ingenious Designing | Persuasive Branding |Buzzworthy Marketing | Collaborative Development
We harness the potential of resources across the globe for diversified expertise through remote working and operate with a passionate in-house team. Our organization structure helps us to create meaningful experiences and delightful products without any frictions. Need a solution in digital space? Send us a signal to business@thealien.design.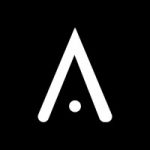 Specialisms
UI/UX, Branding, Digital Marketing, Web Development.
Recent articles by authors from The Alien
We don't have any articles for authors from The Alien
Service Areas

Customer Engagement