Tati Software
Supplier Directory
Tati Software
Johannesburg, Gauteng, South Africa
Size: Boutique
Year founded: 2017
About Tati Software
Tati Software solutions is a customised software development company, with specialised skills in technologies like Blockchain.
Tati Software does technology so you can do business. Get in touch with us to discuss your next software project, web development, app development and blockchain specific development, decentralised applications, private and public blockchains, data management and processing, artificial intelligence and Internet of things development.
We believe in using the best in technology innovation to improve business processes, increase efficiency by cutting cost while increasing productivity. Automate manual processes and use your customer data to understand your products and customers better with data analytics solutions.
Software Development
We provide complete solution from concept development to engineering design and maintenance of your software product – included both front-end, interface and back-end.
Data Analytics
We develop data analytics models for machine learning to help you analyse, study and get valuable insights from your organisational data. We help you use your data to determine the best use of your limited resources for maximum efficiency.
Distributed Ledgers
We are a leading company in blockchain based architecture and design of data networks. Whether you are working on a small private blockchain network, multi-organisational permissioned network or public network, let us help you bring your blockchain product to life.
We are a level 1 BB-BEE contributor
We are fully 100% black-female owned and managed company. We employ local resources and train and develop local developers to upskill previously disadvantaged individuals and create jobs.
If you can imagine it, we can build it – whether you want to fully automate your household equipment or an entire business process, eliminate paperwork and manual intervention – you have come to the right place.
The complete Project Delivery Approach
We execute every project with our unique "Project Delivery Approach", adapting the best practices in project management – in Information Technology Projects. We walk with our clients through the process, from concept development to handover, to maintenance of your software project.
We do not own the IP on your software or charge licencing fees – We build your software as you require it and handover upon beneficial operation to you, when the product delivers what it was designed for.
We also provide Software as a Service (SaaS) solutions where required by the client. Just get in touch and give us your product specifications.
Email: info@tatisoftware.com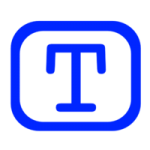 Specialisms
Ethereum Smart Contracts, Decentralised Applications - DAPPS, Blockchain, Blockchain Development, Blockchain Engineering, Blockchain Project Management, Blockchain Consultancy, software development, specialised software, website development, databases, data management, and data processing
Recent articles by authors from Tati Software
We don't have any articles for authors from Tati Software
Service Areas

Cyber Security
Enabling technology