Smithery
Supplier Directory
Smithery
Makerversity, Somerset House, London, WC2R 1LA, United Kingdom
Size: Boutique
Year founded: 2011
About Smithery
Smithery Limited is a Strategic Design Unit based in London, whose works centres on the idea that 'Making Things People Want > Making People Want Things'​.
Founded by John V Willshire in 2011, the purpose of the studio is to help companies Make Things People Want, rather than Make People Want Things.
In the past ten years, we've worked across innovation, strategy, design, culture, futures and more besides.
It's led to an unrivalled toolkit and way of approaching problem solving across any domain, with speed, skill and craft. We call this Lightspeed Innovation, and once you learn to see things this way, you'll never look back.
Every problem and every client is unique, but here are some examples of how we might work together.
Perspectives
A rapid reflection process, starting with a briefing from you, and ending two days later with an hour of ideas of illuminating insights and unbridled imagination from us.
We will see something new in the challenge in front of you.
Projects
From helping you define a complex, gnarly problem, to designing and making the things that will overcome it. We bring clarity from our broad view across industries and disciplines.
We help you see what's possible when you look at things differently.
Partnership
As we work closely with our repeat clients on a variety of projects, we begin to see opportunities in their business, models and markets that offer truly transformative insights and ingenuity.
We will help you see a broader range of better futures.
Programmes
To create meaningful, lasting change, we teach people to work in new ways, and teach leaders to support them. We help reorientate individuals and teams, and reimagine habits and practices.
We will help you see your world in a brand new way.
Clients include Konica Minolta, LEGO, BBC, Experian, IED Barcelona, ACCA, Immerse UK, EA, and the Food Standards Agency.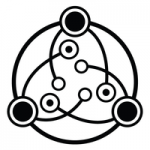 Specialisms
Innovation, marketing, product development, service design, branding, speculative design, design education, strategy, futures, prototyping, organisation design, transformation.
Recent articles by authors from Smithery
We don't have any articles for authors from Smithery
Service Areas

Customer Engagement
Strategy & Innovation