Slalom Consulting
Supplier Directory
Slalom Consulting
821 2nd Avenue, Suite 1900, Seattle, Washington, 98104, USA
Size: Large
Year founded: 2001
About Slalom Consulting
Slalom is a modern consulting firm focused on strategy, technology, and business transformation. We redefine what's possible, and create what's next. At Slalom, personal connection meets global scale.
We build deep relationships with our clients in cities across the US, UK, and Canada, while sharing insights across markets to bring the full breadth of Slalom's expertise to every engagement.
Our seven regional Build Centers are hubs for innovation, attracting top talent to rapidly co-create the technology products of tomorrow.
We also nurture strong partnerships with over 200 leading technology providers, including Amazon Web Services, Google Cloud, Microsoft, Salesforce, and Tableau.
Founded in 2001 and headquartered in Seattle, Slalom has organically grown to over 6,500 employees. We were named one of Fortune's 100 Best Companies to Work For in 2019 and are regularly recognized by our employees as a best place to work.
Expertise
* Futurism & innovation
* New business model & concept development
* Concept-to-commercialization
* Product strategy
* Customer experience strategy
* Omni-channel commerce
* Enterprise architecture
* Digital strategy
Move confidently through ambiguity and risk.
We've been where you are. It's not easy to make intelligent, future-forward choices amid too many inputs and too few real insights.
Our consultants provide deep, cross-industry expertise and a courageous point of view to help you break through barriers and forge a clear path forward.
Our approach
Others talk about where your business needs to go. We prefer to take you there.
We'll craft experiences that bring your stakeholders together around a curated table of possibilities, illuminated by the data and trends that matter most for your business. This experiential approach fosters strong decisions and sustainable alignment.
From there, we'll co-create actionable plans and stay connected all the way through to real-world results.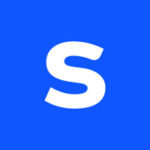 Specialisms
Management consulting, strategy consulting, technology consulting, cloud, business intelligence, portals and collaboration, mobility, project management and PMOs, business process optimization, organizational effectiveness, Salesforce, agile methodology, analytics, customer experience, AWS, Microsoft Azure, Tableau, Google Cloud.
Recent articles by authors from Slalom Consulting
We don't have any articles for authors from Slalom Consulting
Service Areas

Analytics
Cloud
Delivery
Strategy & Innovation