Silicon Valley Innovation Center
Supplier Directory
Silicon Valley Innovation Center
1850 Gateway Drive, Suite #150, 1850 Gateway Drive, Suite #150, San Mateo, , CA, USA +1-650-360-5466
[email protected]
, San Mateo, CA, California, 94404, USA
+1-650-360-5466
Size: Small
Year founded: 2011
About Silicon Valley Innovation Center
Silicon Valley Innovation Center was created to help global corporations better understand disruptive technologies and emerging trends.
Over the years, our programs have brought together the best elements of the innovation ecosystem of Silicon Valley which include: leading tech corporations, disruptive startups, business incubators, R&D centers, venture capital firms, angel investors, service providers, progressive universities and top industry experts.
Since 2011, Silicon Valley Innovation Center has organized hundreds executive education programs and board study tours for board members of global businesses and government leaders in Silicon Valley and beyond.
– EXECUTIVE PROGRAMS and study tours in technology innovation and entrepreneurship for top managers and board members of global corporations. Our programs include visits to leading technology companies, meetings with top technology experts, insights from the disruptive startups, analytics on emerging trends for specific industries.
– INSIGHT REPORTS on disruptive technologies and emerging trends. Our reports provide unique insights and are based on primary research and interviews with leading experts in various fields.
– GLOBAL CONFERENCES, WORKSHOPS and SPEAKER EVENTS on innovation, emerging trends, disruptive technologies and entrepreneurship.
– INNOVATION TOURS to Europe and Asia (for venture-backed technology startups & enterprises, private equity financing from Asia, deal flow, technology partnerships, corporate development)
Email: [email protected]
Blog: https://siliconvalley.center/blog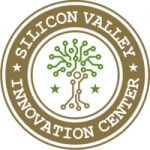 Specialisms
Executive Education, Navigating FinTech Disruption, Board of Directors Study Tours, Future of Transportation, Corporate Innovation, Silicon Valley Immersion, Start-up accelerator, Thought Leadership, Silicon Valley, Technology Startups, Digital Transformation.
Recent articles by authors from Silicon Valley Innovation Center
We don't have any articles for authors from Silicon Valley Innovation Center
Service Areas

Strategy & Innovation