Signity Solutions
Supplier Directory
Signity Solutions
Netsmartz House, 3rd Floor, Plot #10, Rajiv Gandhi IT Park, Chandigarh, 160101, India
+91-172-465-0448
Size: Medium
Year founded: 2009
About Signity Solutions
Signity Solutions is a full-service information technology company providing consulting and business process solutions.
We, at Signity Solutions, are dedicated to helping organizations become more agile, efficient and responsive by empowering them with cloud, mobile and social technologies.
Since our inception in 2009, we have been combining unmatched cross-platform experience and specialized skills across more than 40 industry verticals and all business functions.
Our clients include a diversified set of Fortune 100 companies, non-profit organizations, government agencies and mid-to-small size organizations.
We deliver solutions through a trusted, global delivery model that combines offshore development centers with onsite project management, innovation and planning capabilities.
Core Values & Beliefs
Security & Environmental Stewardship
We are completely committed to health and safety of our employees to produce healthy working environment for them.
Intense Customer Care
Customer satisfaction is our priority. We believe in understanding our customers, listening to their unique ideas and converting them into desired products and services.
Entrepreneurial Spirit
While maintaining a corporate culture, we also keep a focused eye on originality, creativity and invention that nurtures these qualities through reverence for the entrepreneurial spirit.
No Compromises on Quality
Signity's products and services have a reputation for being high on quality. Superior performance and quality ensures trust and confidence in our brand.
Integrity
We demonstrate integrity by trusting, respecting, empowering our employees and operating every single day with complete authenticity and reliability.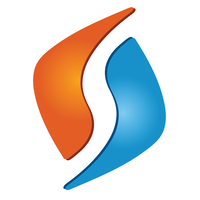 Specialisms
Enterprise Mobility, CRM Consulting & Implementation-Salesforce, Microsoft Dynamics & Zoho, Big Data, Cognitive Solutions, Web & E-commerce - CakePHP, Magento, OpenCart, WordPress, .Net, Shopify, more, Marketing Automation, Digital Marketing, Web & Mobile Design, Salesforce Development, Chatbot development, Blockchain development, AI, Machine learning.
Recent articles by authors from Signity Solutions
We don't have any articles for authors from Signity Solutions
Service Areas

Customer Engagement
Enabling technology