Shoshin Works
Supplier Directory
Shoshin Works
Boston, Massachusetts, USA
+1 952 769 7760
Contributor
Size: Boutique
Year founded: 2019
About Shoshin Works
SHOSHIN WORKS – Expert Operating Systems. We integrate the power of expert ecosystems and platforms seamlessly into your operations.
​You operate with better information, at a faster pace, for better performance.
EXPERT OPERATING SYSTEMS – Expert Ecosystems, Platform Operations
CONNECT – Your Talent, On Platform
Intelligent platform deployment unlocks knowledge assets, smooths capacity through collaboration, enables micro-entrepreneurship.
BENCH – Talent Ecosystem to Match Your Own
Intelligent ecosystem deployment smooths capacity and growth with curated talent clouds, enables precise allocation of work, elevates the availability and allocation of your own team.
EXTEND – Curated Talent Ecosystem to Extend Your Reach
Intelligent ecosystem deployment integrates frontier competencies with curated talent clouds, enables learning, accelerates speed to market.
DELIVER – Curated Talent Ecosystem, Specified Outcomes
Intelligent ecosystem deployment augments sourcing operations, enabling rapid acquisition of precise outcomes.
Shoshin Works help organizations deploy Future of Work strategies that optimize performance.
Forward-thinking executives rely on our Expert Operating System to:
– Develop high-value partner, expert and employee ecosystems
– Integrate digital expert markets into their core talent and sourcing stack
– Operationalize collaboration to harness expertise, capacity and outcomes
– Automate and optimize expert cohort operations
Our tools address mindsets & methodology, enabling advanced application of:
– Open innovation
– Crowdsourcing
– Freelance resourcing
Our clients operate with better information, at a faster pace, for better results.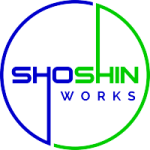 Specialisms
Future of Work, Open Innovation, Crowdsourcing, Gig Economy, Process Optimization, Expert Ecosystems, Platform Business Models and Community Engagement
Recent articles by authors from Shoshin Works
We don't have any articles for authors from Shoshin Works
Service Areas

People & Change
Platforms & ecosystems
Strategy & Innovation