sandsiv+
Supplier Directory
sandsiv+
Technoparkstrasse 1 , Zurich, 8005 , Switzerland
+41 43 205 2132
Size: Boutique
Year founded: 2010
About sandsiv+
sandsiv+ enables world leading companies gather superior customer intelligence. Through its cutting-edge Voice of the Customer (VoC) technology and expert Customer Experience Management (CXM) consulting, sandsiv+ is a recognized global leader in VoC and CXM. sandsiv+ solutions directly contribute to increased operational efficiency, help accelerate business performance and provide measurable impact on bottom line revenues.
SAND = /SÆND/: a loose granular material that results from the disintegration of rocks, consists of particles smaller than gravel but coarser than silt, and is used in mortar, glass, abrasives, and foundry molds.
+
SIEVE = /SIV/: a device with meshes or perforations through which finer particles of a mixture (as of ashes, flour, or sand) of various sizes may be passed to separate them from coarser ones.
When granular business and customer data (SAND) is combined and analyzed (SIEV) in a way that provides predictive actionable insights and smart next best actions.
CUSTOMER DATA IS YOUR ADVANTAGE
Actionable Customer Insights is how you win. It is your competitive advantage. But all too often, customer data is scattered and trapped in places that make it difficult to find and impossible to use. sandsiv+ is your team's central resource, making customer data available to inform better decisions and enabling them to hit their targets faster.
AGILE VOICE OF THE CUSTOMER INTELLIGENCE
sandsiv+ is an agile end-to-end Customer Intelligence platform that easily adapts to the complex customer experience management and analytics requirements of large organizations and their environment and it flexibly integrates with their IT ecosystems at relatively low cost of ownership.
DEEP MACHINE LEARNING NLP
sandsiv+ uses advanced AI technologies including Natural Language Processing (NLP) on Deep Machine Learning providing for the increasingly unsupervised production of faster and more accurate actionable insights.
CUSTOMIZED DASHBOARD AT YOUR FINGERTIPS
sandsiv+ offers customizable analytics and dashboarding allowing effective analysis and visualization of all the VOC and other customer data in an intuitive, flexible, and fast way. Its extensive qualitative and quantitative analysis features turn the data into a continuous customer intelligence feed, to present actionable insights to the right people, in the right form, at the right time.
SURVEYS ARE NOT ENOUGH ANYMORE
sandsiv+ offers the possibility to connect whatever source of Voice of the Customer data and create a real 360-degree view of your  customer insights independently from the channel: your clients decide when and how they want to communicate with you.
JOIN OUR VISIONARY CUSTOMERS WHO ARE THINKING AND WORKING DIFFERENTLY
READY FOR A DEMO? SCHEDULE A DEMO TO SEE SANDSIV+ IN ACTION
sandsiv+ is more than a technology platform.
We are a rapidly-growing technology company that provides customer intelligence AI analytics solutions to companies worldwide.
Are you seriously considering your next steps in customer experience or in your net promoter score project?
Then it is time to talk to us.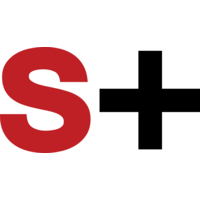 Specialisms
Voice of the Customer (VoC), Customer Experience Management (CXM), Big Data Analytics, Sentiment Analysis, Net Promoter Score, Text Classification & Clustering, Predictive Analytics, Customer Intelligence, Deep Machine Learning, Data Mining, NLP, Voice of Customer Intelligence, Customer Intelligence, and Customer Analytics.
Recent articles by authors from sandsiv+
We don't have any articles for authors from sandsiv+