Salma Shah
Supplier Directory
Salma Shah
London, United Kingdom
Size: Independent Consultant
Year founded: 2005
About Salma Shah
Salma Shah is not just a coach. Qualifying as a CTI Co-active coach in 2003 was a major turning point in her life and career. In her 14 years of working with her fabulous clients, they have always wanted  more than just 'tea and sympathy' coaching.
Salma Shah – profile
"They have wanted practical business, life and career advice.  So I blend mentoring, business psychology and consultancy to the mix. Once you've defined your goal whatever it takes I will work with you to get there.
I've worked with the David and Goliaths in Tech. Oracle, O2, Reuters, Microsoft, Lexmark to name a few. But I'm so not tech savvy. My fabulous and well-paid career was partly thanks to my love of positive psychology and because I'm obsessively curious about human nature. A dose of charm with the softer skills of empathy, emotional intelligence, communication, grit and straight talking. Things only really took off once I figured out how to get noticed, put myself out there and be seen.
My scariest gig ever. I ran a women's leadership program for EY in Palestine and took daily taxis from Jerusalem to Ramallah and back across several checkpoints. The experience felt intense but the incredible women I met will stay with me for ever.
Green juice and diet coke. My favourite green smoothie is no 8 from my local cafe and second office (apple, spinach, kale cucumber and lime). I'm also on a seven step program to overcome my addiction to diet coke.
I'm a closet woo woo. I believe we all have a higher purpose or what is commonly described as our 'why'. You wont catch me chanting in a rainforest but a few flat whites and I can get a bit deep about the meaning of life and law of attraction. And in case you're wondering, yes I do have a vision board and yes it works.
My party trick. I can guess your MBTI (Myers-Briggs profile) after ten minutes if I met you for a coffee.  Although my favourite and most accurate psychometric test I love working with is Hogan Assessments.
Why I never showed up for my first Saturday job. At 16 I dragged my best friend around town one very wet Saturday until we landed ourselves a Saturday job in a shoe shop. Picture Jimmy Choo and now imagine the complete opposite x a trillion. They must have been desperate because the interview was just ten minutes. But my parents refused to let me show up on the first day because they didn't want me touching people's smelly feet. That's the only and last time I've let anyone hold me back in my career.
I turned down an offer to appear on the Tricia show. I started my side-hustle as a relationship coach while still in my corporate job. Things came to ahead when my colleagues and boss spotted me in Glamour, Cosmo, Red, Marie-Claire. With journalists and daytime TV asking for quotes on sex tips I came to a very swift conclusion that I needed to rebrand.
My clients continue to inspire me and most of all, I love seeing amazing powerful women change and grow. The moment when the penny drops and something shifts. I love it when I open up an email saying 'I came to one of your workshops 2 years ago, what you said changed my life,' – that's amazing. It gives me tingles down my spine. Check out what my client's say. I want to get my ideas heard so check my press.
So what took me many years and cost a small fortune I can now help my clients achieve much faster and for a lot less. One thing I really value and you will do when you are going through change is having a community to support you through the journey. So join us on facebook.
I'm based in London, but I can work with you wherever you are.
Face to face, over the phone or via Skype. I'm also a speaker and organises events and one-off workshops.
If you would like to discuss a speaking engagement or any of the above contact me for further details."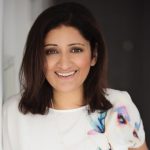 Specialisms
Mentoring, coaching, business psychology, consultancy.
Recent articles by authors from Salma Shah
We don't have any articles for authors from Salma Shah
Service Areas

People & Change