Robert Frow
Supplier Directory
Robert Frow
Dubai, UAE
Size: Independent Consultant
Year founded: 2017
About Robert Frow
• Robert Frow is an in-depth Owner Operator and EPC experience successfully developing and implementing strategies for the alignment of IT within the Business. IT project execution, contract negotiation activities in the upstream, midstream, downstream and power sectors in all global regions.
• Accomplished IT Project management leader with a comprehensive understanding of all phases of project development, financing and execution.
• Extensive global operational and cultural intelligence gained from working in the Middle East Europe and the America's.
Robert's global career spans 40 years in asset intensive industries such as Oil, Gas and Nuclear plants.
Starting with mechanical engineering his career has a common thread of the use of engineering design systems and engineering information management solutions and he has worked for multiple EPC's, engineering software suppliers and Owner Operators.
He has held senior positions in Hess as an Information Management and Business Process Consultant, Program Manager for Intergraph and AVEVA and prior to that was CAD Application Manager for MW Kellogg.
Robert Frow brings extensive knowledge and experience to DIGATEX in the pragmatic and practical application of technology, people, processes and data to assist companies with their digital transformation journeys in support of Operational Excellence.
See also: DIGATEX at http://digatex.com/our-team/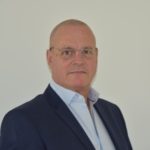 Specialisms
Strategy, Innovation.
Recent articles by authors from Robert Frow
We don't have any articles for authors from Robert Frow
Service Areas

Strategy & Innovation