Red Badger
Supplier Directory
Red Badger
4th Floor, 2 Old Street Yard (Featherstone Street entrance), London, EC1Y 8AF, United Kingdom
+44 (0) 20 3567 0555
Size: Boutique
Year founded: 2010
About Red Badger
Red Badger helps you bring innovative products and services to market through nimble and robust ways of working.
Working in cross functional teams
Lean Agile: Drive efficiency and reduce risk through our lean methods.
Tech: Transform your business by being bold with tech.
Design: Improve customer experience, create delightful products and services.
You: Together we build a capability for lasting change.
Our flexible lean and agile process
RESEARCH: We'll understand your business and your target audience
IDEATE: Together we'll define the problem to be solved and develop a range of possible solutions
TEST: Let's learn fast and cheaply discard unfeasible solutions
BACKLOG: Together we'll prioritise and validate solutions as concrete initiatives
EXECUTE: We'll deliver great quality products and services with speed
OPTIMISE: Together we'll constantly measure and learn to look out for new opportunities and improvements
The proof is in the pudding.
Read some of our case studies.
FINANCIAL SERVICES: Digital transformation in retail banking
Discover how we delivered quality digital products to customers quickly, built capability and changed the culture to increase business efficiency in one of the world's largest banks.
FORTNUM & MASON: Elegant e-commerce in eight months
Improving online and mobile conversion rates on the new fortnumandmason.com site with great customer experience and innovative tech.
FINANCIAL TIMES: Lasting change for a media giant
We helped integrate Lean UX and Agile Design processes across the organisation, enabling them to operate at the cutting edge of product delivery.
Everyone thinks technology is about design, build, delivery, optimisation, KPIs. But that's not the case. Technology is about change. Not the zeros and ones. But the people, the culture and the impact it has on the world.
At Red Badger we believe you cannot build successful technology without simultaneously empowering your people to embrace it. This requires change at every level.
Our commitment to solving the right thing in the right way, our focus on outcomes not outputs and our continuous learning ethos, means we will transform your organisation – delivering value fast.
Wherever you are in your digital transformation journey, we'll help you build competence rather than dependence on us. We're catalysts for change through people, culture and technology.
Email: hello@red-badger.com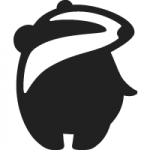 Specialisms
Digital Consulting, Lean Delivery, Tech Innovation, Agile Coaching, Serverless Architecture, Continuous Deployment, Immutable Infrastructure, Retail, Service Design, Financial Services, User Experience, Media, Visual Design, Branding, Diversity, Strategy, Lean Startup, Product and Service Design, Open source software, Digital Transformation, Enterprise Scale, eCommerce.
Recent articles by authors from Red Badger
We don't have any articles for authors from Red Badger