Rabbits From Hats
Supplier Directory
Rabbits From Hats
London , United Kingdom
+44 (0)330 133 2743
Contributor
Employees: 1
Size: Independent Consultant
Coverage: United Kingdom
Year founded: 2015
About Rabbits From Hats
Rabbits From Hats helps insurance organisations (insurers, MGAs and brokers) and solution providers understand, manage and navigate the challenges and complexities of transformational change. Working with programme sponsors, directors and the exec, focus centres on transformation programmes that impact Business & Operating Models (e.g. PAS & Claims platforms, digitalisation, restructuring, new ways of working etc), to ensure there is alignment between strategy and business, people & technology domains, along with an effective change capability, so that strategic transformation programmes can be successfully defined, designed and delivered.
Founded by Gary Burke, RFH can help make your business and digital transformation programmes successful. Business transformation impacts an organisation's operating state: it's business model, organisational structure, people, customer, business and technology domains, and the interaction between them.
Add in the management of stakeholders, suppliers and vendors, and balance all these elements with changes needed to the corporate mindset and culture… it's complex with many moving parts which are all connected.
RFH takes a holistic approach to navigate these complexities, supporting you through the key transformation phases to help you realise your strategic goals:
DEFINE – defining a solid foundation for change by establishing Target and Current Operating Models, and a Strategic Transformation Roadmap
DESIGN – designing appropriately structured and governed transformation programmes with clearly defined outcomes
DELIVER – providing oversight, directing and managing transformation programmes to deliver benefits and required outcomes, satisfying all stakeholders
Specialisms
Business Transformation, Programme Management, Workflow, Change Management, Target Operating Models, Operating Models, Programme Assurance, Programme Recovery, Change Capability, Stakeholder Management, Vendor Management, PAS Implementation, Programme Governance, Agile, Programme Direction, Policy Administration System, Policy Admin System, Claims Transformation, Head of Change, and Strategy
Recent articles by authors from Rabbits From Hats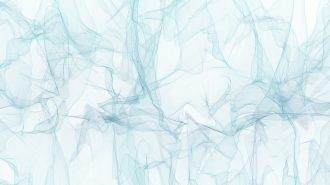 Service Areas

Delivery
Programme Delivery
Transformation Management
Service Types

Transformational Leadership