Pi Datametrics
Supplier Directory
Pi Datametrics
Brighton, East Sussex, United Kingdom
Size: Medium
Year founded: 2004
About Pi Datametrics
Pi Datametrics is a content optimisation and performance platform like no other, Pi enables corporations to significantly increase traffic, make PPC cost savings and drive sales globally.
The tools and features apply real-time data and analytics to marketing decisions and strategy, enabling stakeholders from multiple departments to make smarter data-driven decisions. We track the top 100 urls for every search query, daily, and we store every result.
We do this for any search engine around the world including mobile, Baidu and even YouTube giving the customer freedom to retrospectively search any URL stored globally.
Pi Datametrics currently work with businesses listed on the FTSE100, FTSE250, the CAC 40 and the Dax 30 as well as numerous SMEs determined to gain better natural search presence in the UK and beyond.
The Pi Datametrics platform was established in 2013, but we started collecting search intelligence data inherited from parent company Intelligent Positioning.
The early years…
In Pi's first year we took on some major FTSE 100, Dow Jones and CAC listed brands, following a successful launch and some Angel funding. Since then we've worked with our customers and in R&D to identify what they really needed to be able to make clear-cut data driven decisions.
We gradually built-on our enterprise SEO platform and experienced rapid growth. This encouraged investment from Mercia Technologies, which enabled us to focus on more global expansion and allowed up to open offices in the US, Scandinavia and Asia.
In 2017 Pi was selected to take part in an APAC Trade and Business Expansion Mission by and alongside EU which aided our Singapore and Thailand expansion.
2018 onwards…
We then launched Pi Mi, which opened up the search intelligence market for us, appealing to wider audiences from Brand Marketing, Equity, M&A and well beyond just SEO Performance. Also in that year Pi set up a strategic partnership with our friends at Brandwatch, where we feed aspects of our data into their Vizia platform, which is propelled into 1000s of offices globally.
In 2019 we established another strategic partnership with PriceSearcher, allowing us to combine search intelligence with pricing data, thus giving brands and commerce platforms the ability to analyse their pricing strategies.
Now and the Future
Today we continue to develop our product base, with the future looking at growing our data sources and enabling business to understand, and act-on digital equity performance globally.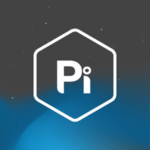 Specialisms
Search Engine Optimisation, SEO Technology, Online Marketing, Web Analytics, SEO Software, Digital Marketing, SEO, Marketing, Content Performance, Content Performance Platform, Content Optimisation.
Recent articles by authors from Pi Datametrics
We don't have any articles for authors from Pi Datametrics
Service Areas

Analytics
Customer Engagement
Strategy & Innovation