Outcome
Supplier Directory
Outcome
London, United Kingdom
+44 (0)7823 44 44 22
Size: Boutique
Year founded: 2018
About Outcome
We think there's a different approach to helping leaders in global organisations shape the future. Welcome to… OUTCOME
OUTCOME helps leaders design new playbooks for transforming their organisations into innovation pioneers. We help them change not just the products, services and experiences they create, but how they develop them and the business models that underpin them.
We help redesign innovation-led operating models, allowing leaders to continuously explore new growth opportunities while simultaneously running the core business. And we do that through building a culture of innovation.
WHY
The world is now non-linear, exponential and high-speed and that means the traditional approaches to driving innovation, creating value and shaping the future are no longer relevant.
Driving growth in an innovation-led, VUCA (Volatile, Uncertain, Complex, Ambiguous) environment is at odds with the traditional 5-year plan and change approach.
The pace of change has created a sense of urgency which now requires shorter strategy cycles; a more iterative approach, requiring continuous testing and validation of strategic assumptions in order to explore new ways forward and create a completely different tomorrow.
Exponential times also pose new challenges for leaders. The traditional approach to leadership development is outdated and isn't sufficient to create the kind of value required for shaping the future.
The style of leadership that got us here, won't get us there! That means leaders need to be future-focused, driven by purpose, creativity, curiosity and empathy.
The systemic challenges and global opportunities that leaders and organisations face require fundamentally different approaches so the typical big consultancy 'one-size-fits-all' approach no longer works.
The dynamic nature of the operating mode required for leaders and their organisations to 'put a ding in the universe' means external support needs to help leaders become pioneers, 10x thinkers and future shapers.
WHAT
Our work is based on a holistic, outcome-driven approach to supercharging leadership and corporate innovation performance. Our dual-operating (macro-slow, micro-fast) methodology means we work with leaders to solve today's innovation-led growth challenges whilst building the capabilities for shaping the future.
We think there's a different approach to helping leaders in global organisations shape the future. We are OUTCOME.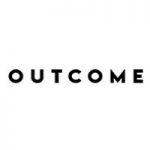 Specialisms
Innovation Strategy, Innovation Leadership, Innovation Culture.
Recent articles by authors from Outcome
We don't have any articles for authors from Outcome
Service Areas

Innovation
Strategy & Innovation