Nirvaris Host
Supplier Directory
Nirvaris Host
22 Nuffield Road, Oxford, OX3 8RE, United Kingdom
Size: Boutique
Year founded: 2017
About Nirvaris Host
Nirvaris Host is a group of computer programmers, system administrators, web designers and web developers who got tired of the nonsense and non-performing web hosting companies around the world.
We have an extensive experience in developing websites and web-applications, as well as consuming web hosting services. Working with a team that understands problems from the first email with no silly questions is what we believe Customer Service should be about.
So after some bad experiences we decided to start offering web hosting solutions on our own. No worries, we are just like you. Nirvaris Host is your affordable hosting company and we are in charge!
Our Infrastructure
We are a proud UK web hosting company that guarantees a secure web hosting service. From small business web hosting to enterprise e-commerce website hosting, we got you.
CPanel
With our unlimited web hosting, you get a full featured CPanel, with everything really unlimited but the disk space. And with Softaculous, you can install all the PHP applications you love with just 1 click. WordPress, Drupal, Prestashop, Magento, Moodle and more than 300 applications ready to install.
Performance
Although you will buy shared hosting, we always balance our servers with a controlled number of accounts to give you a very low latency and high performance. SIGNUP to any of our website hosting packages today.
Support
We are all Programmers and Server administrators. We know what we are doing and we won't waste your time asking you silly questions; we go straight to the point and solve any issues fast.
SSD Hosting
Our data centre is based in France, in Gravelines, a city just across the English Channel (some people cross it by swimming). We use servers with SSD drives only with the top specs we can get, limiting hosting data and the number of accounts for each server which guarantees superior performance for your website.
Email: sales@nirvaris.host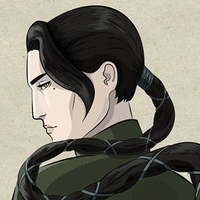 Specialisms
Unlimited web hosting, shared hosting plans, Linux hosting, WordPress hosting, Free web hosting, virtual server hosting, ecommerce web hosting, and Php/MySQL hosting.
Recent articles by authors from Nirvaris Host
We don't have any articles for authors from Nirvaris Host
Service Areas

Enabling technology