NewVantage Partners
Supplier Directory
NewVantage Partners
800 Boylston Street, PO Box 990465, Boston, Massachusetts, USA
Size: Boutique
Year founded: 2001
About NewVantage Partners
NewVantage Partners – Strategic Advisors in Data-Driven Business Transformation.
Organizations must be data-driven to compete in the 21st century. In these times, now more than ever. NewVantage Partners (NVP) is a strategic advisory firm focused exclusively on leading data-driven business transformation.
We are senior leaders and industry practitioners who provide independent counsel, executive expertise, and guidance to enable data-driven business transformation initiatives.
Our History
Since 2001, NewVantage Partners has helped a blue-chip roster of Fortune 1000 companies and industry leaders leverage data and analytics to drive innovation and business transformation.
We serve as trusted advisors to Fortune 1000 firms and industry leaders.  Our clients include leading financial services, healthcare, life sciences, and media companies.
Expertise | Leadership | Focus
NewVantage is at the forefront of data-driven transformation and innovation, as expert practitioners and C-executives who have led corporate transformations and innovation initiatives.
We are differentiated in being a team comprised exclusively of senior industry leaders with decades of experience leading data-driven initiatives for blue-chip companies.
We bring a strong and independent industry perspective, and an individualized and high-touch approach.  Data-driven business transformation is our exclusive focus.
Thought Leaders
NewVantage Partners thought-leadership perspectives appear in leading publications, including Forbes, The Wall Street Journal, Harvard Business Review, and MIT Sloan Management Review, through our Executive Thought-Leadership Roundtable Breakfasts, annual Big Data/AI Executive Survey, and industry keynote panels and speaking engagements.
Locations
NewVantage is headquartered in Boston with offices in New York, San Francisco, and Raleigh.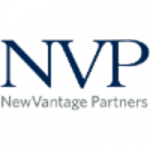 Specialisms
Big Data, Data Strategy, Data Innovation, Artificial Intelligence, Business Transformation, Data Analytics.
Recent articles by authors from NewVantage Partners
We don't have any articles for authors from NewVantage Partners
Service Areas

Analytics
Strategy & Innovation