Netguru
Supplier Directory
Netguru
ul. Małe Garbary 9, Poznań, 61-756 , Poland
Size: Large
Year founded: 2008
About Netguru
Netguru builds digital products that let people do things differently. Share your challenge with our team, and we'll work with you to deliver a revolutionary digital product. Our clients have changed the way people do banking, learn languages, and rent bikes. Their products have been featured by TechCrunch, Business Insider, and Product Hunt.
Netguru provides consulting services in product development, creating software solutions, and product design.
Since our founding in 2008, our team has completed more than 600 projects and has 650+ employees on board working from all over the world.
Currently, Netguru collaborates with the largest brands in the world, such as Volkswagen, IKEA, and Keller Williams, as well as fast-growing innovators in the financial (solarisBank), education (Babbel) or robotics (Temi) industries.
Netguru has been recognized as one of the fastest-growing companies in Europe. Our company was featured in the prestigious Deloitte's Technology Fast 50 (three times) and in The FT 1000 list three times in a row in 2017, 2018, and 2019.
Our values shape the way we work with our clients, delivering outstanding user experience supported by cutting-edge technologies
Netguru's core values evolved with us as the company grew and we learned from our experiences. They epitomise what we want to achieve, and they might change in the future, as we aim higher and higher. We think of those values as important to our culture and individual sense of accomplishment.
1 Exceed clients' and colleagues' expectations
Never settle for "good enough" when you know you can and should do better. It isn't about measuring your performance against that of others – it's about giving yourself permission to go the extra mile and do work you can be proud of.
2 Take ownership and question the status quo in a constructive manner
Trust your gut and your knowledge, even if you need to question your team leader or CEO. We are all people – fallible but trying our best. Netguru's culture allows us to appreciate openness and constructive feedback.
3 Be brave, curious and experiment – learn from all successes and failures
We believe that having the freedom to take risks and make mistakes is extremely important in any work environment. That's how we learn, and how we innovate: by trying out ideas and looking at our results.
4 Act in a way that makes all of us proud
We are all in this together and everything you say and do, whether internally or publically, reflects on us. We all deserve respect, and one way to make sure we get it is by holding ourselves accountable for our own actions.
5 Build an inclusive, transparent and socially responsible culture
Culture doesn't happen by chance – we need to be proactive and work on it every day, taking full responsibility for the results. We want everyone to have a voice, and we want our activities as a company to be transparent.
6 Be ambitious and grow yourself and the people around you
Having ambition and working towards career goals is a wonderful thing, and we want to fully support you on your path. But as you forge ahead, be mindful of the people around you and of how you can help each other.
7 Recognise excellence and engagement
What others think of you should never be your most important concern, but we all know the value of well-earned respect and constructive feedback. Validation and recognition are important.
Connect with us to keep up to date with news from Netguru and follow the latest trends in our industry.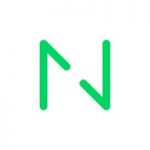 Specialisms
Consulting, web development, mobile development, product design, user experience, user interface, product design sprint, code review, finance, security, property, healthcare, and entertainment
Recent articles by authors from Netguru
We don't have any articles for authors from Netguru
Service Areas

Enabling technology