Mydial
Supplier Directory
Mydial
London, United Kingdom
07725121887
Contributor
Size: Boutique
Year founded: 2019
About Mydial
Mydial is a boutique consultancy, connected with a select network of specialists, providing original consultancy services for companies on how to drive your brand and activate your strategy.
Based on a highly operational background, we accompany brands in the execution because we believe that execution is, more than ever, strategic and where the battle is won or lost. Mydial is led by Minter Dial who deeply understands that transformation is a complex process to lead and engineer.
Leveraging his top level experience at L'Oréal (9 assignments in 4 countries over a 16-year timeframe), he combines strategic vision with an operational know-how. As a signal of his expertise, several of Mydial's clients are consultancies.
His pragmatic approach is based on three defining principles:
Work within the business.
With his bona fide experience of working within business, he brings a savvy and practical approach to embedding the strategic direction. He has a singular ability to decode culture, gauge relationships and co-construct his programs with executive teams.
Learn by doing.
Getting the desired change to happen within organizations means learning by doing. Minter's specialty is to craft inventive and customized collective learning programs. His signature leitmotif is to find ways to measure the success of the programs he runs.
Heighten engagement within the business.
Because the customer is looking for a more engaging experience, brands must learn to become more personal. Enabling employees — especially those on the front line — to excel and express themselves is a key business driver. Minter is known for sculpting and animating inside-out programs that heighten engagement throughout the value chain.
Mydial's clients include:
Kering, LVMH, L'Oreal, Remy Cointreau, Burgess, Kao, Credit Agricole, BNP Paribas, Grant Thornton, Eurogroup Consulting, Tencent, Google, Samsung
Specialisms
Leadership Skills, Digital Transformation, Business Growth, Strategy Activation, Sales Excellence, Brand Culture.
Recent articles by authors from Mydial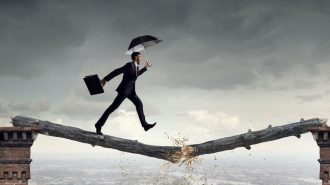 Service Areas

Customer Engagement
People & Change
Strategy & Innovation