Modern Accelerator
Supplier Directory
Modern Accelerator
New York, USA
+1 212 659 2514
Size: Boutique
Year founded: 2019
About Modern Accelerator
Modern Accelerator helps global enterprises to invent new products, services and business models for new generations of customers.
We work with leaders at the world's most influential organizations and alongside teams exploring the most transformative opportunities of our time.
Clients include MetLife, Equifax, Morgan Stanley, ADP, Realogy, Cleveland Clinic, Comcast, NBCUniversal, AXA XL, Mastercard and Wyndham Hotel Group.
The thrill of discovery
Modern is the rapid experimentation partner for brands, inventing new products, services and business models for new generations of customers.
Recognized as a 20 top leader at the intersection of research, design and product in Alpha's 2019 Year in Review
The barriers to exploring new ideas and making things happen have never been lower.
In today's world we have the unprecedented ability to read the market in real time, adjust, seize opportunities and make the future without guessing. Modern was founded to help enterprise leaders take full advantage of this new reality.
​* Supercharge your capabilities​
* Navigate uncertainty
* Find what works
Changing the Way Companies Make Change
Conventional consulting models weren't built for today's possibilities, so we created one that is. Small, fast-moving teams work with you and your customers in a continuous cycle of prototype, test and learn; quickly discarding ideas that don't work and doubling down on those that do.
1. Identify – Identify promising growth opportunities.
2. Validate – Iteratively prototype and test ideas with users.
3. Scale – Deploy ideas with market acceptance. Discard the rest.
Services
Enterprise Agility – Establish a culture of innovation
Current State Assessment – Evaluate your current innovation capacity and map the way forward.
Innovation Ecosystem Design – Become an adaptive organization able to operate core businesses at scale while simultaneously adapting to change through continuous learning, self-disruption, intensive customer focus and delivery of new growth.
Ongoing Leadership Coaching – Support as growth boards manage your pipeline of innovation opportunities.
Digital Experience Design – Consistently deliver greatness
Invent – Rapidly explore and validate new ideas and business models to create future growth.
Optimize – Leverage outside eyes and a Day 1 mindset to refresh your existing digital assets for peak performance.
Transform – Supercharge your capabilities with a dedicated, always-on innovation team trained in the latest tools and techniques, tackling your big and small opportunities year-round. Skills transfer included. Fixed monthly fee.
Insights
Jonathan Bertfield joins Modern as Transformation Practice Leader
We are pleased to announce that Jonathan Bertfield has joined Modern as our new practice leader for enterprise transformation and agility.
How Muppets and rockets help us understand Validated Learning
At the heart of managing innovation activity lies a key concept – Validated Learning.
It's time to redesign our design teams
The convergence of two important trends is creating new possibilities for innovation and product teams worldwide.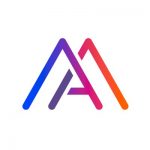 Specialisms
Customer Experience, Innovation, Digital Strategy, Lean Startup, Design Thinking, InsurTech, Product & Service Design, User Experience, Digital Transformation, Customer-Centered Innovation, and UX
Recent articles by authors from Modern Accelerator
We don't have any articles for authors from Modern Accelerator
Service Areas

Customer Engagement