Minttulip
Supplier Directory
Minttulip
30 Stamford Street, Southbank Central, London, SE1 9LQ, United Kingdom
020 3965 5990
Size: Boutique
Year founded: 2011
About Minttulip
Minttulip specialises in delivering tangible and measurable business benefit to customers who decide to adopt Microsoft Online Technologies. As a leading UK Microsoft partner, our uncompromising mission at Minttulip is to deliver innovation through solutions aligned to your business and strategic vision.
At Minttulip, we are passionate about enabling value-led transformation that results in dramatic business improvements and cost reductions for our customers. We are the driving force behind our customers' evolution into more agile and responsive organisations that are equipped to take on business in the next generation.
Whether looking to implement an individual product, integrate a suite of Microsoft technologies or undertake a complete transformational programme for your incumbent IT services; our dynamic, motivated and experienced team can help you throughout the delivery lifecycle.
Minttulip are in the business of re-imagining your workplace. Powered by the incredible potential of Microsoft Online Services, we work with you to prepare your organisation for the next generation of business. Our strategic advice, analysis, tools and techniques help you excel at designing, building & driving the adoption of a 'Next Generation Workplace'.
The 'Next Generation Workplace' will enable you to not only be the digital leader of your field, but also to demonstrate internally your commitment to providing the best environment for your workforce to thrive in.
Email – info@minttulip.com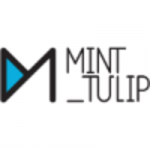 Specialisms
Microsoft Online Services, Microsoft Office 365, Microsoft Azure, Microsoft Hybrid Solutions, Microsoft Unified Communications, Microsoft BPOS, Business Change, Business Transformation, End user adoption, Community Management, Yammer.
Recent articles by authors from Minttulip
We don't have any articles for authors from Minttulip
Service Areas

Enabling technology