Marketing Insider Group
Supplier Directory
Marketing Insider Group
West Chester, Pennsylvania, USA
Size: Boutique
Year founded: 2015
About Marketing Insider Group
Marketing Insider Group helps you create content to reach, engage, and convert, so you can focus on growing your business.
How can we help?
We offer content marketing strategy development, roadmaps for success, content development, content re-purposing, training and workshops.
GET CONTENT THAT CONVERTS
Reach, engage, and convert new customers with quality content we develop for you. 1 or more articles every week. High quality. Better results. No worries.
DOCUMENT YOUR STRATEGY
Get your whole team on board. Define your content marketing mission. Document your strategy. Map content to your customer journey. Measure results.
BOOK MICHAEL BRENNER TO SPEAK
Make your event a success with a speaker who engages audiences with practical insights and real content marketing case studies. Inspiration and actionable tips.
MARKETING THAT DELIVERS ROI? NICE!
Most of your marketing campaigns aren't producing ROI. Your content and campaigns are being ignored
We help you break through the noise. We show you what your customers actually want. We define the topics your audience is interested in. We find the gaps in your competitive space.
SERVICES
* Content Development Services
* Content Strategy Workshops
* Presentations that connect
* Employee Activation
* Training courses and books
RECENT ARTICLES
The latest news, trends, and best practices in content marketing. Go to the Blog.
Speaker, Author and CEO Michael Brenner has been where you are, working inside company marketing departments experience to help you achieve success. Michael appears frequently keynoting at dozens of industry events every year to share his knowledge and experience and conducts dozens of client workshops every year.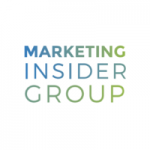 Specialisms
Content Marketing Strategy, Content Development and Creation, Content Marketing Training, Digital Marketing, Leadership Strategy, Keynote Speaker, Marketing Strategy Consultant.
Recent articles by authors from Marketing Insider Group
We don't have any articles for authors from Marketing Insider Group
Service Areas

Strategy & Innovation