MakerClub Futures
Supplier Directory
MakerClub Futures
Hove, East Sussex, United Kingdom
0800 680 0130
Size: Boutique
Year founded: 2014
About MakerClub Futures
MakerClub Futures are the team of technologists, designers and educationalists who built the award-winning MakerClub Platform. The company was born 5 years ago with a £20k investment and is now valued at £20m and growing fast.
Through our work with MakerClub, we have learned the value of emerging technologies and how to spot the opportunities they present. We are now looking to work with corporates to help them avoid some of the pitfalls we encountered along the way.
We believe that with the right approach and the right mentality, large businesses can build stronger cultures of innovation which will allow them to see the same growth we have enjoyed at MakerClub.
At MakerClub Futures we run digital transformation workshops with corporates. Using our 3D printed robots, we explore the opportunities that emerging technologies will bring.
We discuss the skills that will be needed in a world of AI and automation and how everyone can play their part to increase productivity by 2 – 3 fold. Give us a call to find out more about our digital transformation workshops.
Learn through making
Our Learning Platform allows us to program robotics to teach big concepts
We've spent the last 6 years developing a robotics programing and learning management system that allows us to teach future skills using the advanced technologies that will shape our world.
Deep Pedagogy
Our approach is based on hundreds of years of study into how we humans learn.
We have studied the greats from Seymour Papert to Lev Vygotsky and worked with professors to understand how best to impart knowledge and effect change.
ENCOURAGING THE TEAM TO THINK BIG IS IMPORTANT. MOST ENTREPRENEURS HAVE A FRACTION OF THE STARTUP CAPITAL AVAILABLE TO CORPORATES, BUT ALL HAVE BIG PLANS.
Cool Technology
Because it's this tech that will change the way we work.
Our background is in electronics, programming, complex systems and big data, so we know the value of getting tech right. At the forefront of the Internet of Things (IoT), we have built out own hardware to enable us to teach robotics quickly and easily.
"The robotic arm workshop is the perfect way to introduce a culture of embracing technology with our new graduates and managers." – Christina Larkin, Director – EY
Our Expertise
Over 50 years of combined experience across a wide range of disciplines.
HARDWARE
Internet of Things
Product Design
3D Printing
SOFTWARE
Big Data
Blockchain
Machine Learning
EDUCATION
Corporate Workshops
Running MakerSpaces
Teaching the next generation
Contact us: https://futures.makerclub.org/contact-us/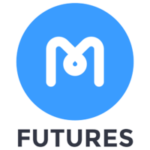 Specialisms
Emerging technologies, workshops, training,
Recent articles by authors from MakerClub Futures
We don't have any articles for authors from MakerClub Futures
Service Areas

Enabling technology