Keystream Analytics
Supplier Directory
Keystream Analytics
4 Tabernacle St, Shoreditch, London, EC2A 4LU, United Kingdom
020 7256 6111
Size: Boutique
Year founded: 2019
About Keystream Analytics
Data. Analytics. Insights. With the use of leading technologies, Keystream Analytics delivers end to end data management, analytics and reporting solutions including strategy, analysis. architecture. visualisation and managed services.
Data Strategy
Every good data solution requires a strategy. A data strategy is a plan designed to improve all of the ways you acquire, store, manage, share and use data.
We can align and prioritise data and analytics activities with key organisational priorities, goals and objectives.
Drive innovation and establish a data culture that is critical to a company's success by supporting the re-imaging of decision making in an organisation – at all levels.
Data Architecture
Data architecture defines data requirements, guides data integration, and controls data assets as put forth in data strategy.
Using data effectively requires the right data architecture, built on a foundation of business requirements.
We provide criteria for data processing operations in order to make it possible to design data flows and also control the flow of data in an information system, including how data are stored and utilised.
Data Management
Data are an asset to any organisation and should therefore be managed in order to ensure they are accurate and usable for their intended purpose.
Do you know which types of data are used by everyone in the organisation? And do you have a system in place for analysing, cleaning, integrating and storing data as it flows into the organisation?
We can help you manage your organisations data by applying and automating processes that assure consistency, quality, security, performance including storing, maintaining and updating its environment.
Data Analysis
We use leading technology to develop Online Analytical Processing (OLAP) solutions known as data cubes.
In simple terms, a cube is an analytical tool that is layered over a central data repository for deeper and faster data analysis without the need to write code. The data are linked together using rules and business logic so it's just a case of drag and drop analysis for the end user. Calculations are also applied for use which altogether reduce inaccuracies and the need for technical skills while improving the overall analytical experience.
Easier, faster, deeper access to accurate information via easy to use tools.
Data Visualisation
Understand your business from all perspectives with access to online visualisations and dashboards that make it easy to share insights with your team and others.
With the set up of Power BI you can access all your graphs, charts, KPIs, and more all in one place making it easier to identify key relationships, trends, and patterns in your organisation.
We will also provide you with the skills you need to get started and create your own dashboards and visualisations in Power BI.
Essentially, these visualisations bring your data story to life and are at the heart of every successful business decision or strategy.
Managed Services
Many businesses do not have the resources to maintain and grow their current business intelligence and analytics environment/solution, or they may simply wish to focus on driving value from their data and running the business.
With a managed service in place, you can take the stress away of maintaining and developing an effective BI solution that is continuously adapting and growing with your business needs.
Our experience and expertise have you covered, from maintaining and assuring data processing, quality, and timeliness to upgrading, troubleshooting, and developing. Let us look after your solution so you can focus on running your business with evidence based decisions.
Email: info@keystreamanalytics.com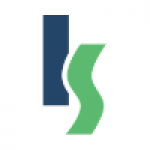 Specialisms
End to end data management, analytics, reporting solutions, strategy, analysis. architecture. visualisation, managed services.
Recent articles by authors from Keystream Analytics
We don't have any articles for authors from Keystream Analytics
Service Areas

Analytics
Strategy & Innovation