Intellinovus
Supplier Directory
Intellinovus
Suite 1104, Kai Wong Commercial Building, 222 Queen's Road Central, Sheung Wan, Hong Kong
+852 9331 3231
Size: Boutique
Year founded: 2020
About Intellinovus
Intellinovus helps firms to successfully transition to remote working. Our team has over ten years' experience working with remote or distributed teams. Our goal is for you to add to your bottom line and ensure business continuity.
We do this with a core holistic service combining: – Strategy and Insight – Change Management – Technology – Leadership Coaching
What can you achieve with us?
– Lower operational overheads: Lower costs to ensure operational continuity.
– Access more talent: Expand your talent pool globally.
– Increase productivity: Boost individual and team productivity.
– Improve sustainability: Reduce your carbon footprint.
Remote working is critical for business continuity but is a complex exercise to well.
We provide effective change management, coaching and technology implementation of remote work programs with remote and distributed teams.
It is easy to underrate the complexity and scope to go remote, and the majority programs are too ad hoc to have a positive impact.
Whether you are just starting with remote working or would like to improve your current program we would be happy to meet to discuss your needs.
Get the most out of your remote teams
360 services solution
To address the core requirements of distributed teams, regardless of their size, previous experience or geographic distribution we offer a holistic 360 services solution.
Every client in unique  and we audit, implement and formulate a transition or improvement program to the specific conditions of each client.
Our goal is  make sure that your company can overcome the challenges of remote working and drive strategic value that adds to your bottom line.
What we do
Our core service offering
Our services represent a transformation roadmap designed to guarantee lasting value for your company and  employees.
Strategy and Insight
* Benchmark  your company's readiness for remote working with distributed teams
* Use quantitative and qualitative analysis for insights
* Enable strategic goal setting, service prioritisation, and impact analysis
Change Management and Process Monitoring
* Maximize benefits from your remote teams
* Perform regular audits and training workshops to further enable teams
* Create a remote work change management roadmap
Leadership Coaching and Mentoring
* Ensure that leadership and managers can effectively lead remotely
* Enable knowledge sharing  and ongoing leadership development for a remote leadership
* Provide mentorship
Organizational Design
*Enable meaningful organization design for remote working
*Guide goal setting and ensure strategic vision alignment, and collective ownership
Reward, Benefits and Performance
* Provide guidance on development  remote work HR policies and procedures
* Define benefits proposition for remote working per local laws
Technology Solutions and IT Security
* Assess your technology stack, advise, source, integrate, scale and document new software
* Ensure IT security support to safeguard from online threats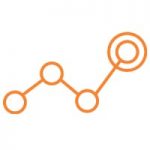 Specialisms
Strategy and Insight, Change Management and Process Monitoring, Organisational Design, Technology Solutions, Remote Enablement, Remote Working, Reward and Compensation, Leadership Coaching and Mentoring, Business Transformation.
Recent articles by authors from Intellinovus
We don't have any articles for authors from Intellinovus
Service Areas

People & Change