Innominds
Supplier Directory
Innominds
2055 Junction Avenue, Suite 122, San Jose, California, 95131, USA
+1-408-434-6463
Size: Large
Year founded: 1998
About Innominds
Innominds is a trusted innovation acceleration partner focused on designing, developing and delivering technology solutions for specialized practices in Big Data & Analytics, Connected Devices, and Security, helping enterprises with their digital transformation initiatives.
We built these practices on top of our foundational services of innovation, like UX/UI, application development and testing. Over 1,000 people strong, we are a pioneer at the forefront of technology and engineering R&D, priding ourselves as being forward thinkers and anticipating market changes to help our clients stay relevant and competitive.
Mission & Vision
We are emerging markets driven and focused around the product life cycle of technology focused companies. From idea to commercialization, we strive to build convergent solutions that help our clients grow their business and realize their market vision.
Our Evolution
We started as many companies do by being opportunistic. We have since evolved to become a dedicated product incubation partner for the best technology focused companies in the world.
When you do business with Innominds you don't get another "me too" services company, you get a business partner that helps technology focused companies compete and stay relevant in their respective markets.
Results Driven
Innominds' enterprise software products become leaders in the Gartner Magic Quadrant in their respective segments. Our engagement models are aligned to meet your stage-specific needs across the entire product life cycle. At Innominds, we add value when it matters most by supporting our clients when they face critical competitive threats and require help pivoting with ease, scaling faster, and expanding by testing and integrating new ideas.
"We work with our customers as their product incubator and strategic partners across markets. Nearly half of the enterprise products we helped to develop have become leaders in the Gartner Magic Quadrant in their respective segments." – Divakar Tantravahi, Chairman & CEO, Innominds.
Innominds is a dedicated product incubator for technology industry clients seeking help with Design, Technology and Engineering solutions across all stages of their product life cycle.
Innominds has helped launch several products in the last 5 years alone. Explore featured case studies from our expansive portfolio of products and solutions.
Email: marketing@innominds.com
Visit us at www.Innominds.com to learn more!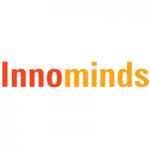 Specialisms
Digital Transformation, Cloud Computing, Technology Services, Big Data, IoT, Mobility, Connected Devices, Testing & QA, MVPs, POCs, UX / UI, Application Development, Product Engineering, Embedded Solutions, Product Design, Product Management, Analytics, Blockchain, Quality Engineering, Security Engineering, and Robotic Process Automation.
Recent articles by authors from Innominds
We don't have any articles for authors from Innominds
Service Areas

Innovation
Strategy & Innovation